1. Back to basics…

Global food costs hit their lowest level in 2 years in May. Hopefully the supermarket shelves will start reflecting this soon! A UN index of food-commodity prices fell 2.6% in May as declines in grains, vegetable oil and dairy offset higher sugar and meat costs.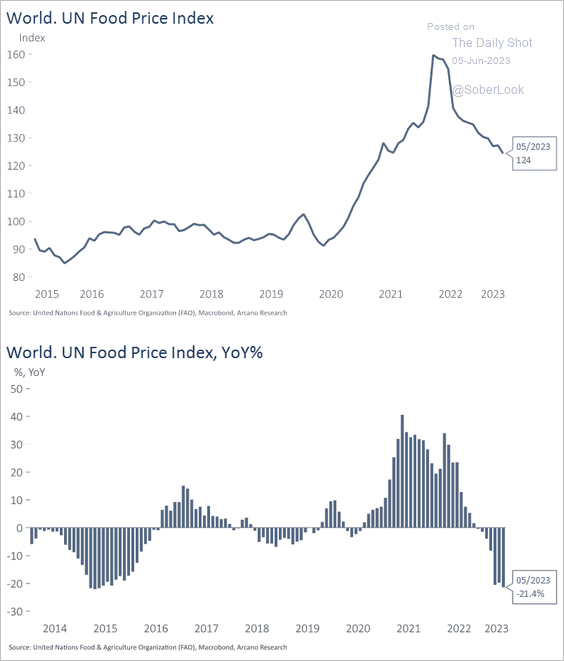 Source: United Nations Food & Agriculture Organisation (FAO)
2. In freight fall…
We've also seen freight costs continue to fall from their COVID peaks. This is causing a helpful margin benefit for companies to offset stickier than hoped for inflation in other areas. We've heard the freight cost benefits called out from the likes of Lululemon to Walmart in recent reporting.
Meanwhile in Australia, companies are dealing with the largest minimum wage increase in 31 years. Most retailers are set to incur an increase of 5.75%, outside of enterprise agreements.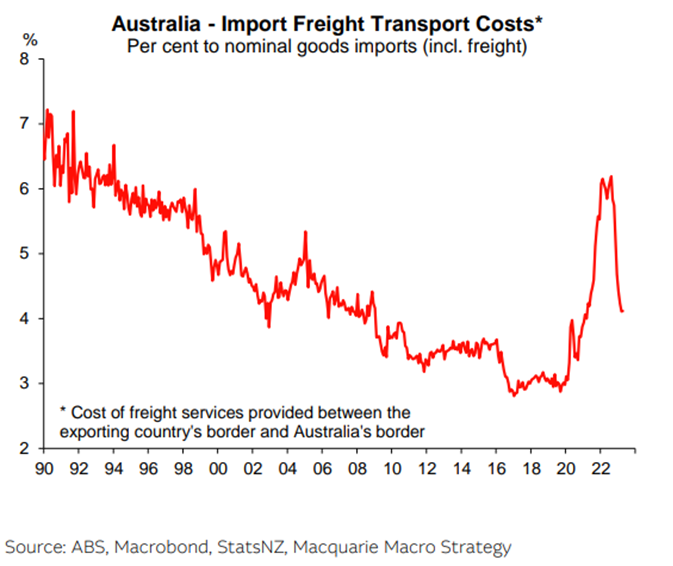 Source: ABS. Macrobond, StatsNZ, Macquarie Macro Strategy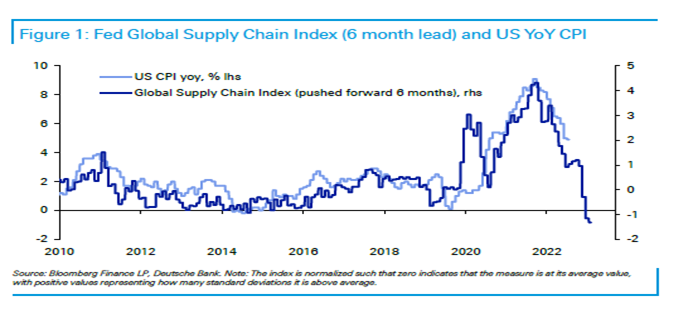 Source: Bloomberg
3. Thanks for shearing…
New Zealand's ratio of sheep to people has fallen below 5:1 for the first time since records began in the 1850s. Our resident Kiwi, James Miller, says a likely cause has been the shift of farms to forestry, and falling wool prices.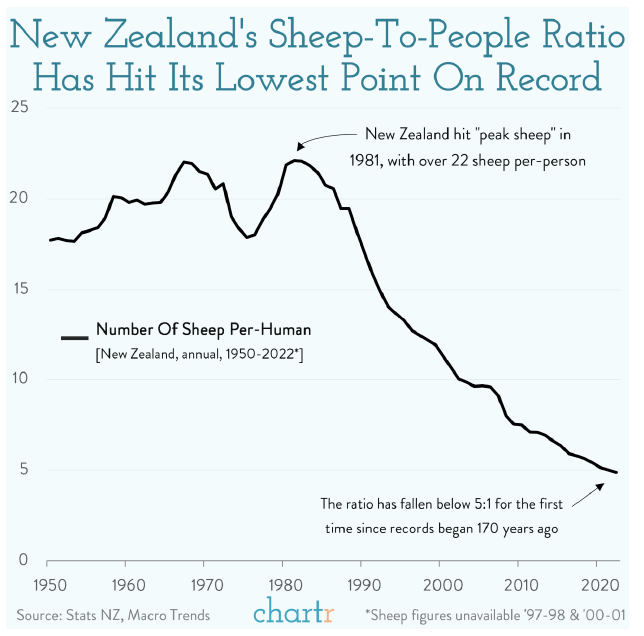 Source: Stats NZ, Macro Trends