1. Peak fear for the US housing market?
Markets are pricing in a gloomy outlook for US homeowners… The spread between US 30-year mortgage rates and 30-year government bond rates (shown in the chart below) measures the perceived credit risk in the US housing market. A higher spread means lenders expect more defaults in the future and are demanding higher compensation for the risk.
Amazingly, the 30-year mortgage/30-year government bond spread has now risen above its GFC level. With interest rates rising rapidly and housing affordability plummeting, tough times are ahead for US households. Based on history, we are at peak pessimism.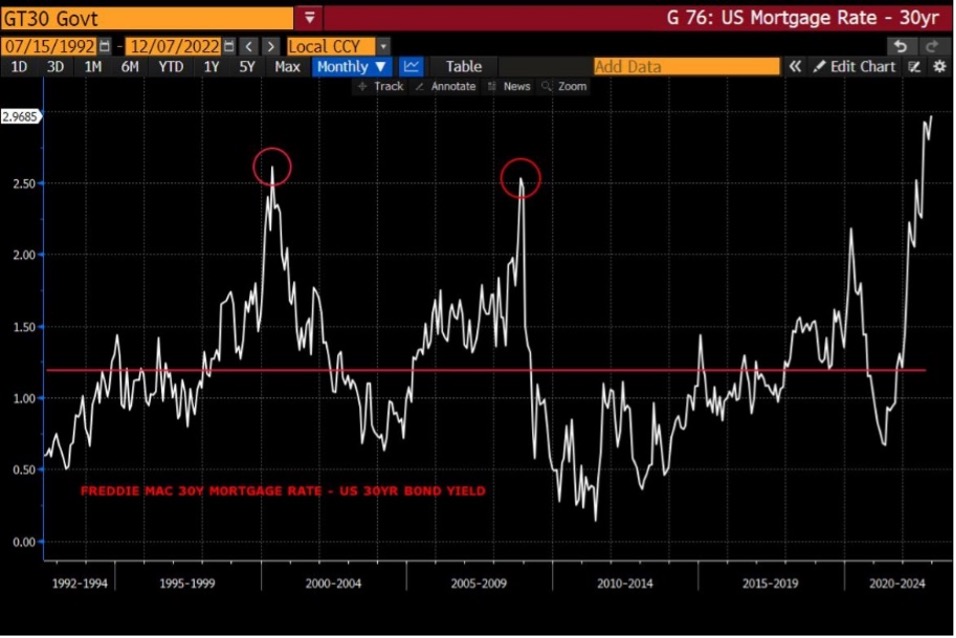 Source: Jarden, Bloomberg
2. Rome wasn't built in a recession… but it might have been renovated
When a recession is looming, you generally see a decline in homebuilding activity, and this is currently weighing on homebuilding company share prices. The market is extrapolating the same weak outlook to the home improvement (repairs and renovations) market as well.
However, new data from Lowe's in the US suggests that homebuilding and home improvement don't necessarily move in lockstep. During the 1990s, there was a sharp decline in housing construction, but home improvement sales remained resilient.
The takeaway: market pessimism towards companies exposed to home improvement may be overblown. We believe companies like James Hardie and Reliance Worldwide offer significant value at current prices.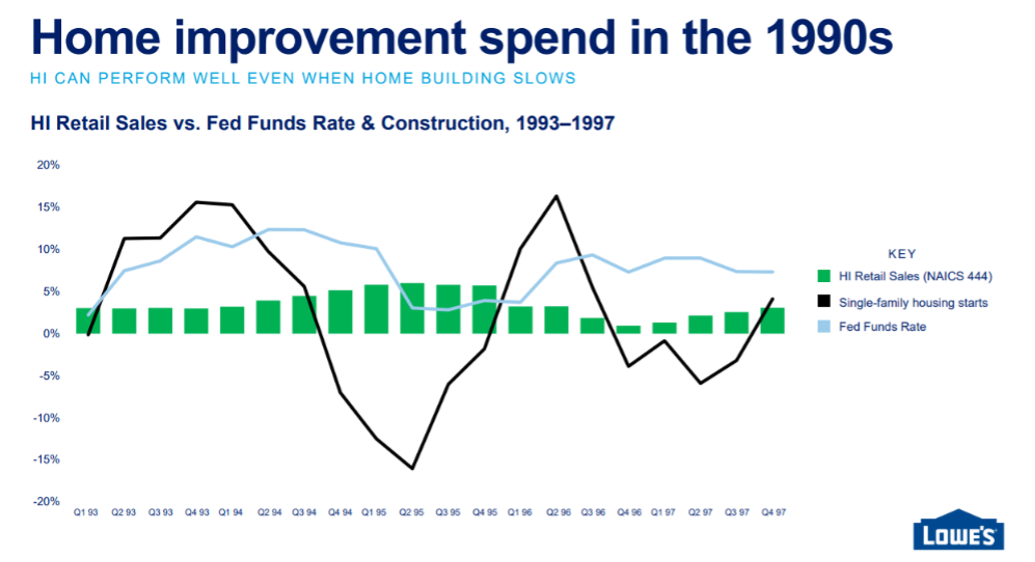 Source: Lowes
3. Mums look away now…
Mums around the country are in a state of alarm this week following the ABS' September quarter economic data release.
It wasn't the economic growth, inflation or consumer spending data that caused the shock. Rather, it was at-home food consumption data, which revealed that fresh fruit & veg consumption is down 2.5% vs. last year!
And we don't expect diets to improve any time soon with the silly season approaching full swing…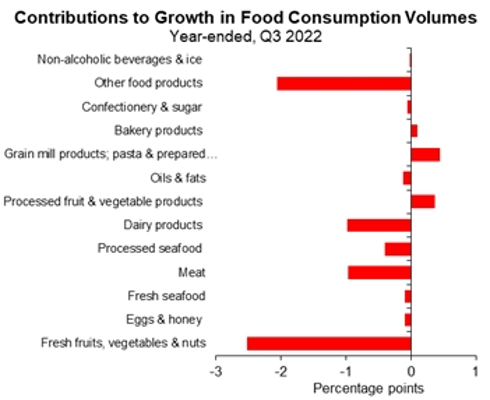 Source: ABS, Macquarie Macro Strategy