1. Freedom…
We have rounded up some charts showing the impact of freedom in NSW for the last 2 weeks on spending, eating out and shopping. We expect Victoria to catch up as they exit lockdown this week. However a return to the office has been slower.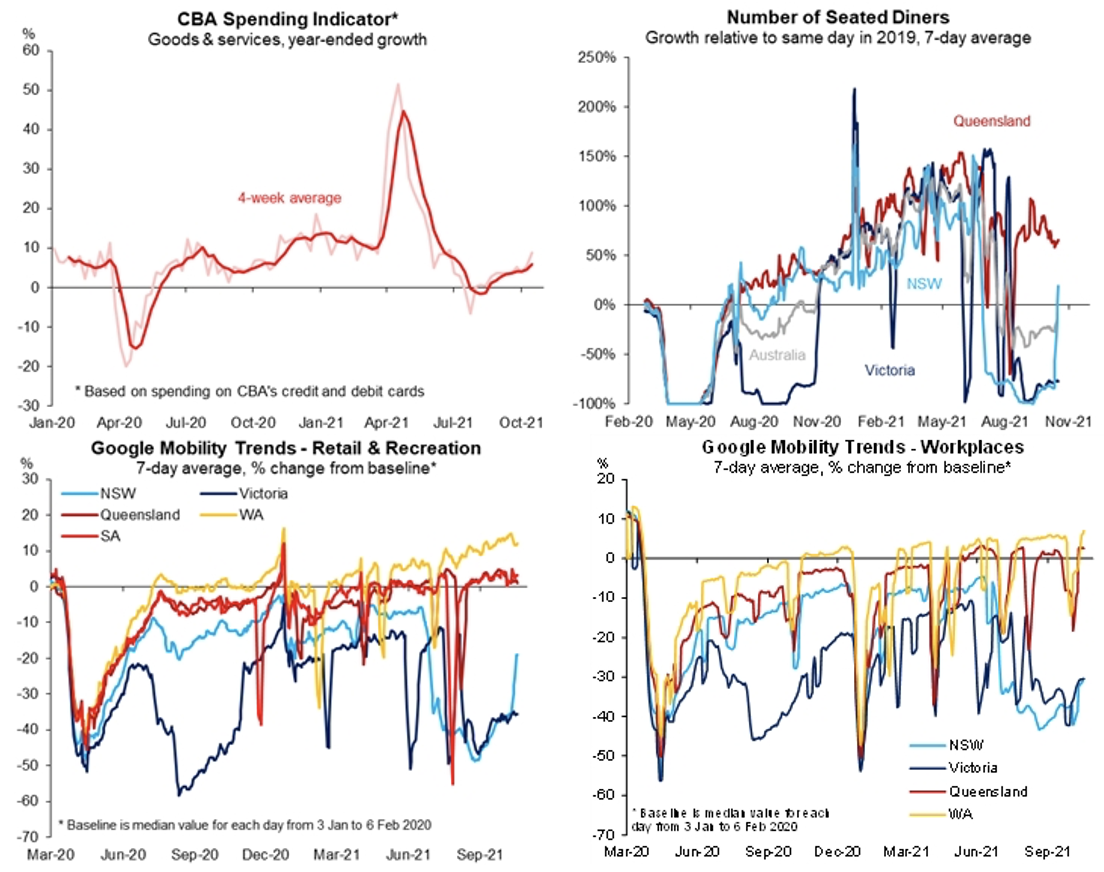 Source: Macrobond, Google, OpenTable, Macquarie Macro Strategy
2. New beginnings…
Australia has seen a surge in new company registrations coming out of Covid, even as insolvencies remain very low.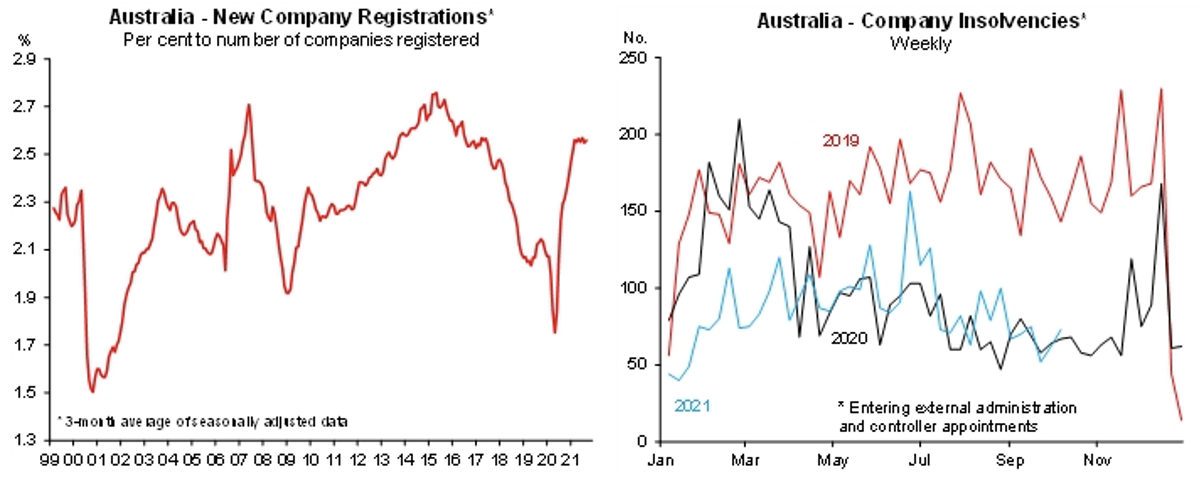 Source: ASIC, Macquarie Macro Strategy
3. M&Agic in the air…
Over $10bn of M&A deals were announced in Australia on Monday this week. M&A has certainly kept the Firetrail team busy recently, and Australia is set for its best year ever in M&A activity despite the extended lockdowns. Deals involving Australian companies totalled $330bn in the first 9 months of 2021, up nearly 6 times y/y, and exceeding the same period amount of the previous 3 years combined, according to Refinitiv. Some contributing factors have been lower company leverage since the depths of Covid last year, low rates, increased Boardroom confidence in a strong demand environment, as well as significant firepower available at PE and Super funds. Bidders are being aggressive too, with the average premium offered running at 30%, 200bp above the long term average.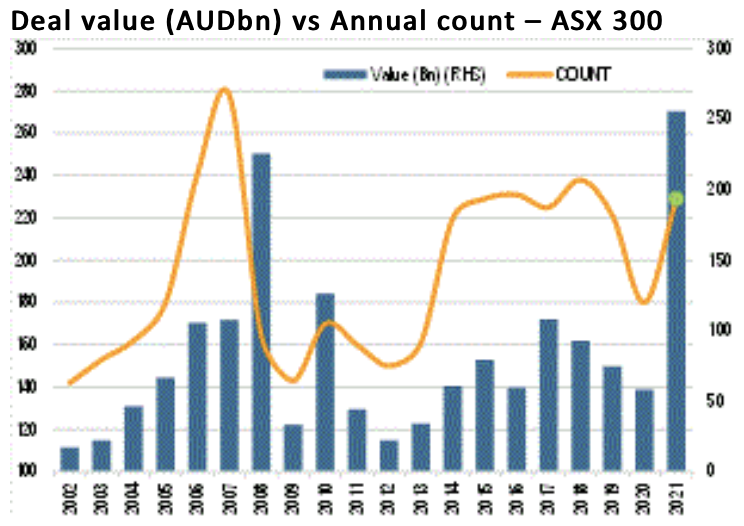 Source: JP Morgan