1. Back to the 'precedent'…

Are we back to the normal? The use of the word 'unprecedented' dropped back to pre-Covid levels on Australian conference calls this reporting season, according to Jarden.
Meanwhile it looks like the US is set for no landing…Goldman Sachs continues to lower their recession forecasts for the US. The recent reduction was from 20% to 15% probability. And even the use of the word 'recession' in US company calls fell for a fourth straight month, to the lowest level since Q4 2021, according to Factset.
Use of 'unprecedented' in commentary from AU domestic conference calls

Source: Jarden (September 2023)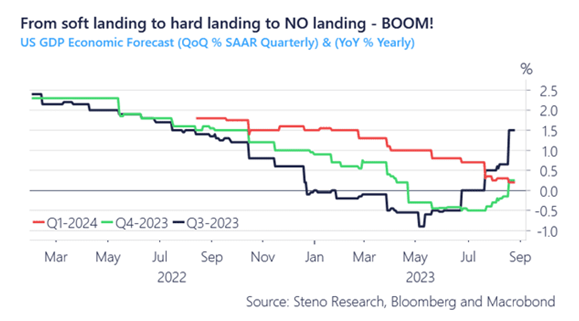 Source: Steno Research, Bloomberg and Macrobond (September 2023)

Source: Factset (September 2023)​​​​​
2. Old world vs new world…
Capex increases were a big talking point through reporting season, particularly for resources companies. Judging by the chart below it looks like they may have been on their 'capex holidays' for too long. Energy company capex is down -71% from its 2014 peak.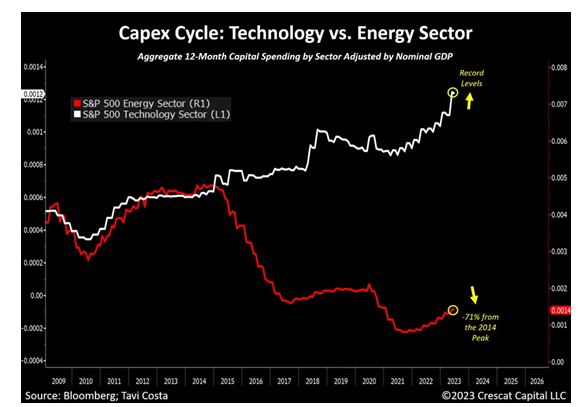 Source: Bloomberg (September 2023)
3. Risk getting riskier…
The junkiest of junk bonds are made up of even more junk this year! The ratio of Net Debt/EBITDA is at the highest level in at least a decade for 2023 CCC debt.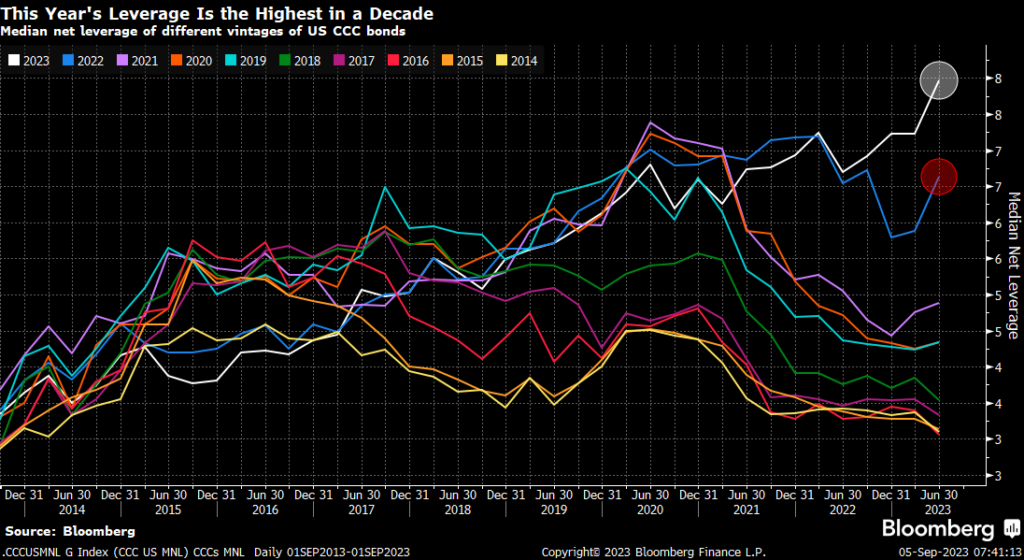 Source: Bloomberg (September 2023)