1. Batteries insulated from a charging lithium price…
Lithium is a crucial input for lithium-ion batteries, which are key to electrification as the world races to decarbonise. Lithium prices have soared 10x over the last two years. Knowing this, you might be surprised to hear that lithium-ion battery prices have barely changed over the same period.
Lithium is one of many components in a battery. Nickel, aluminium, cobalt, manganese and other materials are also important, diluting the impact that one commodity can have on the overall battery price. Manufacturers are getting more efficient year after year as well, offsetting raw commodity price increases.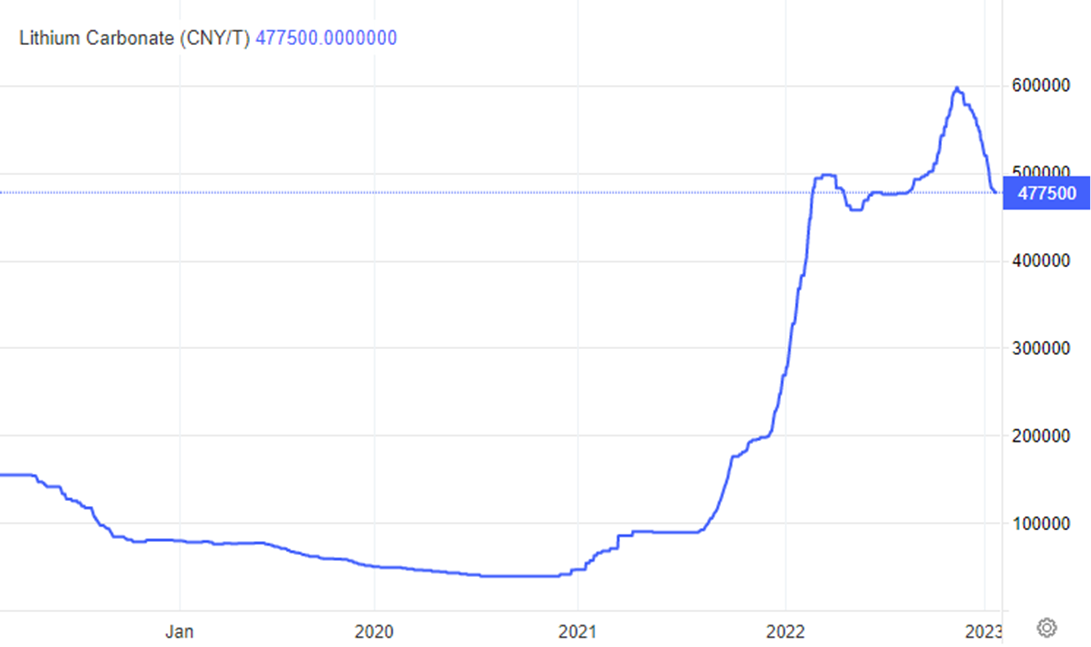 Source: Trading Economics
Source: Bloomberg NEF
2. China's population peaks…
For the first time since 1960s famines under Mao Zedong, deaths outstripped births in China in 2022. This has big implications for China and the rest of the world.
For China, a rapidly ageing population means there are 1.4bn mouths to feed but a falling number of young workers supporting them. For the rest of the world (Australia case in point), China's growing population has provided an abundant growth market while domestic growth has been hard to come by. With China's population now declining, economies will have to find new ways to eke out economic growth.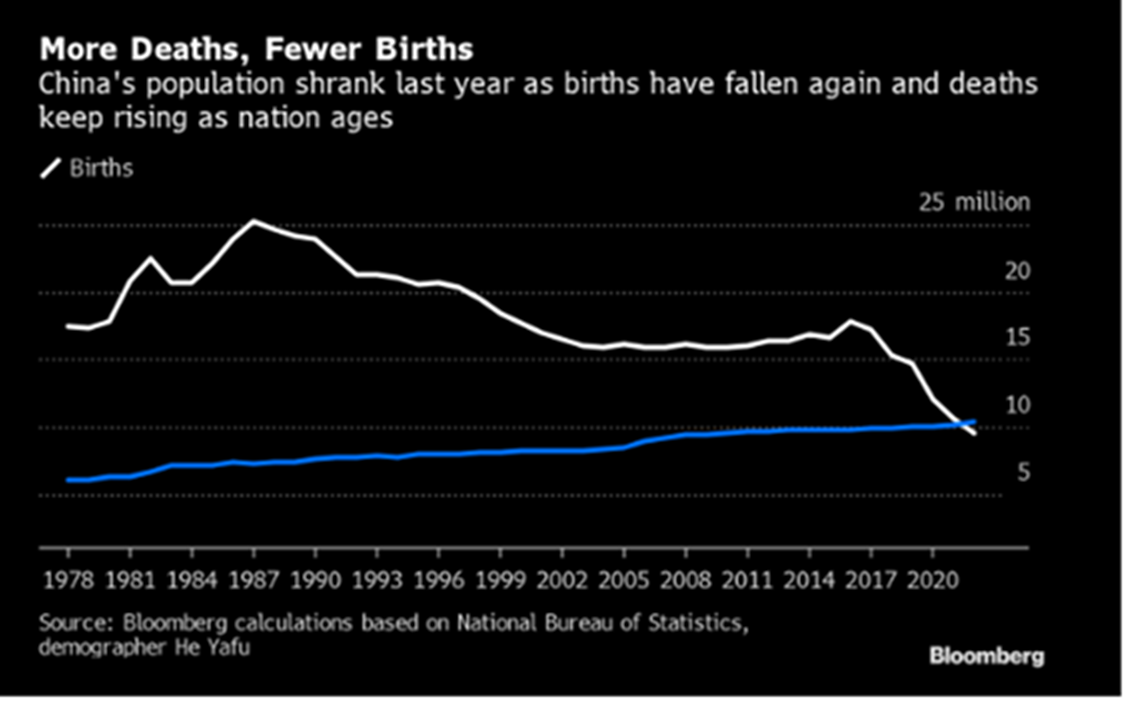 Source: Bloomberg, National Bureau of Statistics
3. The most widely anticipated recession in history…
It's taken as a matter of fact. Recession is coming in 2023. GS data shows we are facing the highest probability of recession in recorded history, far outstripping probabilities leading into the GFC and the severe 1980s recession.
While it might sound scary, the good news for equity investors is that investors bake recession expectations into their forecasts well in advance. On average, equity prices have bottomed out 6-9 months before earnings have in past bear markets.
The lesson for investors: it's best not to wait until the recession hits before you re-enter the market.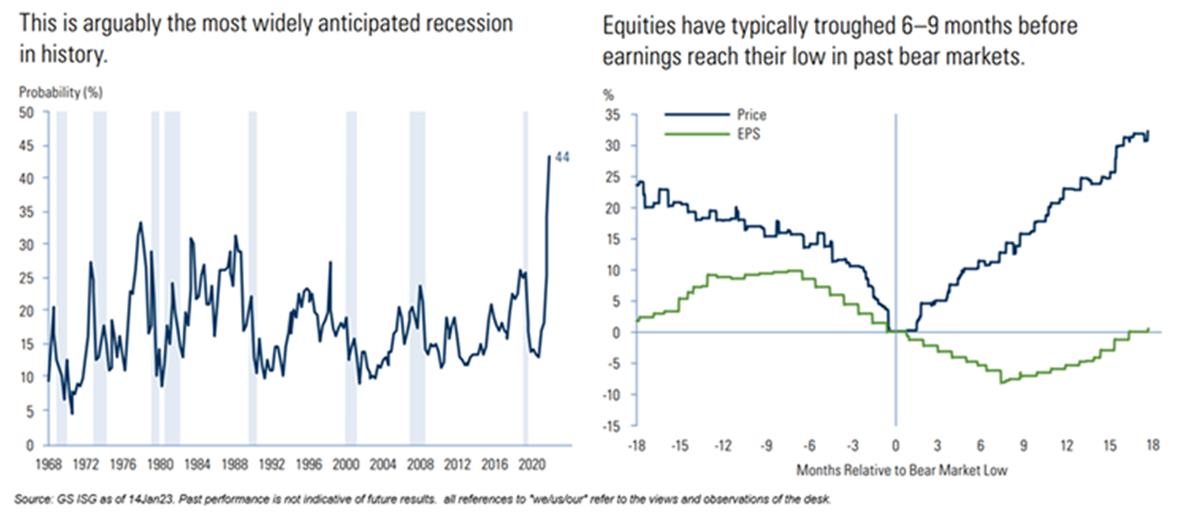 Source: Goldman Sachs
Past performance is not indicative of future performance.