1. Turbulence on the path to net zero…
It's a long and winding road to net zero…even in Europe. Firetrail research into wind turbine manufacturers show that even global leader in renewable wind technology Vestas will have negative EBIT margins of 2.5% this year…. One of the big issues is permitting. For example, in Germany it takes an average 4-years to get permitting approved to install a turbine. Just to install 3 wind turbines this year a German company had to print 36,000 pages for the application, spending more than 10,000 Euros to print them…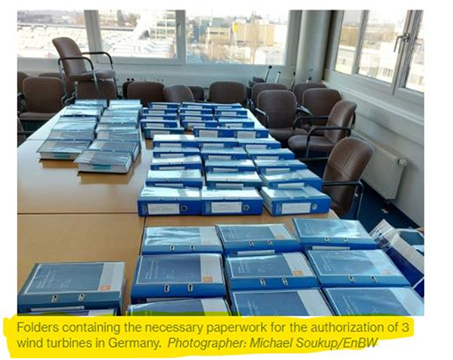 Source: EnBW
2. Rates up, loans down…
The RBNZ raised rates by 50bps to 2.0% this week… And is talking another +2.0% increase over the next 12-months…
With rates up, loan values and number of commitments are down across all borrower types.​​​​​​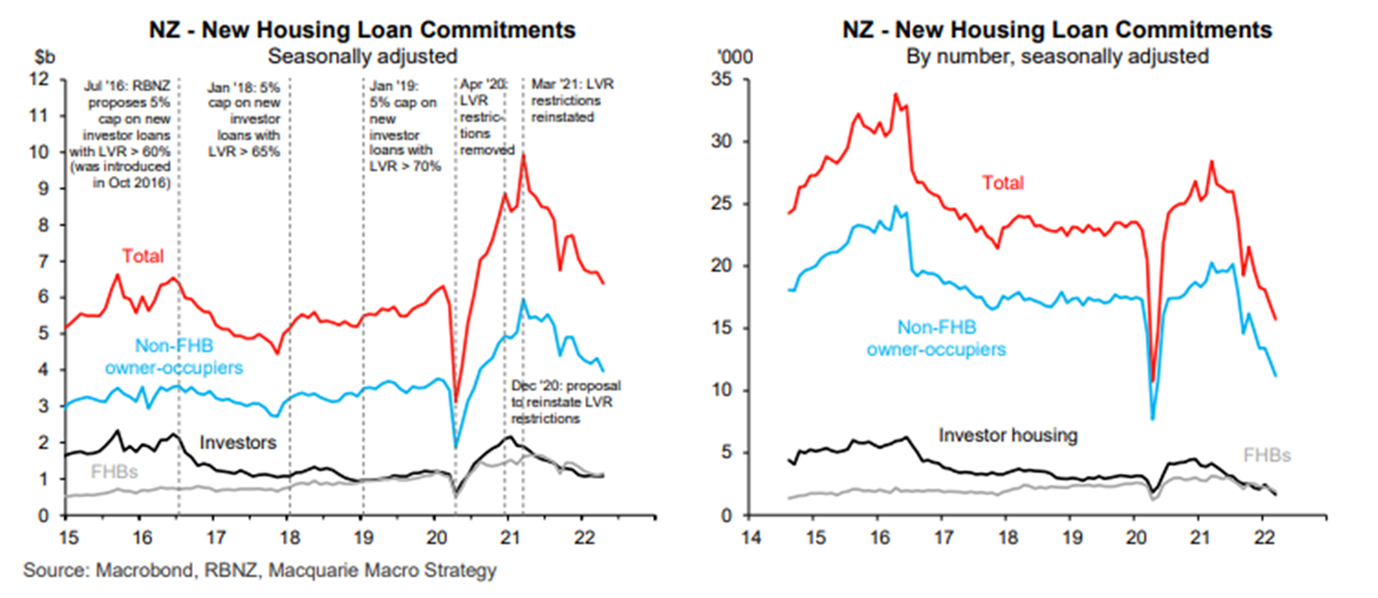 Source: Macrobond, RBNZ, Macquarie Macro Strategy
3. Lendlease / Google urban development in San Francisco…
Did you know that Google runs 350 shuttle buses every day transferring staff to Google campuses? With an average 1-hr trip each way!
That's why Google has partnered with Lendlease on a $15bn USD project to build over 15k apartments across 76 towers in San Fran. Below is Firetrail's artist impression of where the projects are:​​​​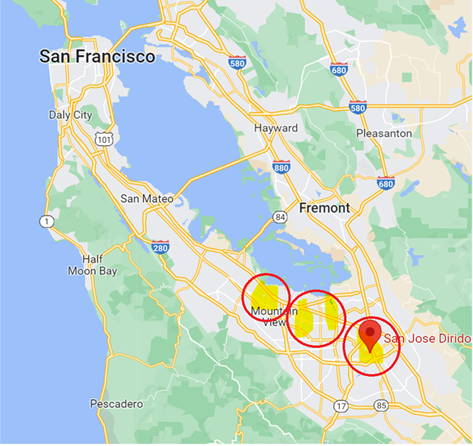 Source: Google