1. Time to go…
We came across some interesting data from the US. The Job Quits Rate chart below shows voluntary resignations initiated by the employee. It's seen as a measure of workers' willingness or ability to leave jobs and a forward indicator of wage inflation.
The chart below shows the rate of job quits at its highest rate in 25 years, and well above what we've seen post financial crisis. A record 4.5m Americans quit their jobs in March. A similar trend in Australia would benefit Seek as turnover is a key driver of dynamic pricing and Seek's ability to take yield.
Job Quits Rate (%)

2. Greener grass…
The Henry Hub gas price has risen ~20% this week to now be trading US$8.30/MMBtu, which is a new recent high. Meanwhile we've seen continued rises in fertiliser prices. And severe global weather (Indian heat, US and Europe droughts) putting further pressure on wheat crops, in addition to lost supply from the Russia/Ukraine conflict. These factors continue to bode well for our agriculture exposed names in the portfolios, including Archer Daniels Midlands, Nufarm and IPL.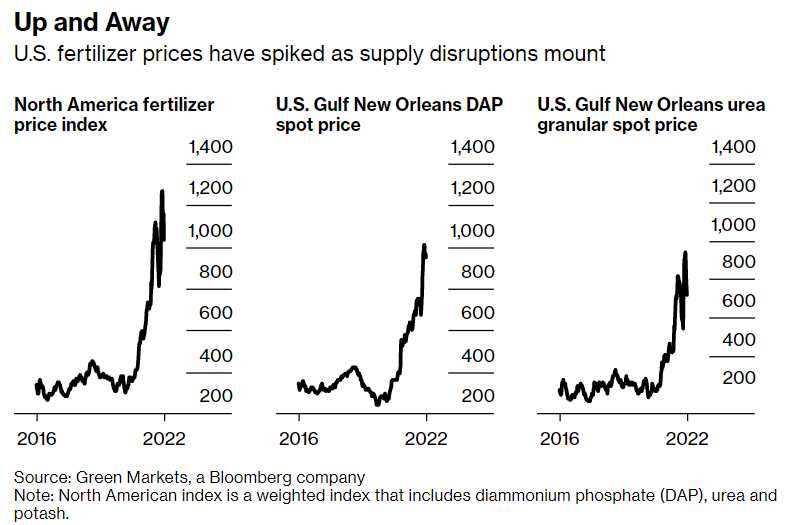 Henry Hub Gas Price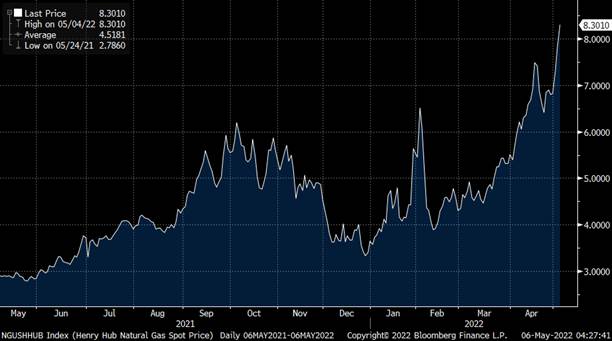 3. Pass the (cost) parcel…
Corbion, a portfolio holding in our S3 Global Opportunities Fund, which makes natural preservatives and bioplastic from sugar, is demonstrating their market power. At their recent result they announced they are passing inflation onto its customers, with prices up 17% in the first quarter. We expect 2nd quarter sales to benefit from prices even more as the company implemented another round of price increases on the 1st of April.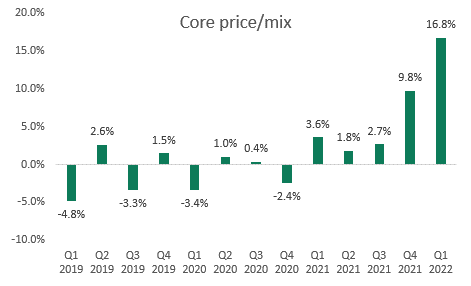 Source: Firetrail, Corbion