1. Staying in aeroplane mode…

High Conviction portfolio holding, Qantas, held its first investor day since the pandemic started. It showed consumers are still counting travel as a top priority. The intent to travel remains significantly above pre-COVID levels, with 2x more customers planning to fly domestically in the next 12 months, and +80% planning to fly internationally in the next 12 months.
In the domestic market, both Qantas and Virgin are showing discipline on their capacity levels to maintain pricing, which is creating a substantially larger profit pool for domestic airlines, as seen in the chart below.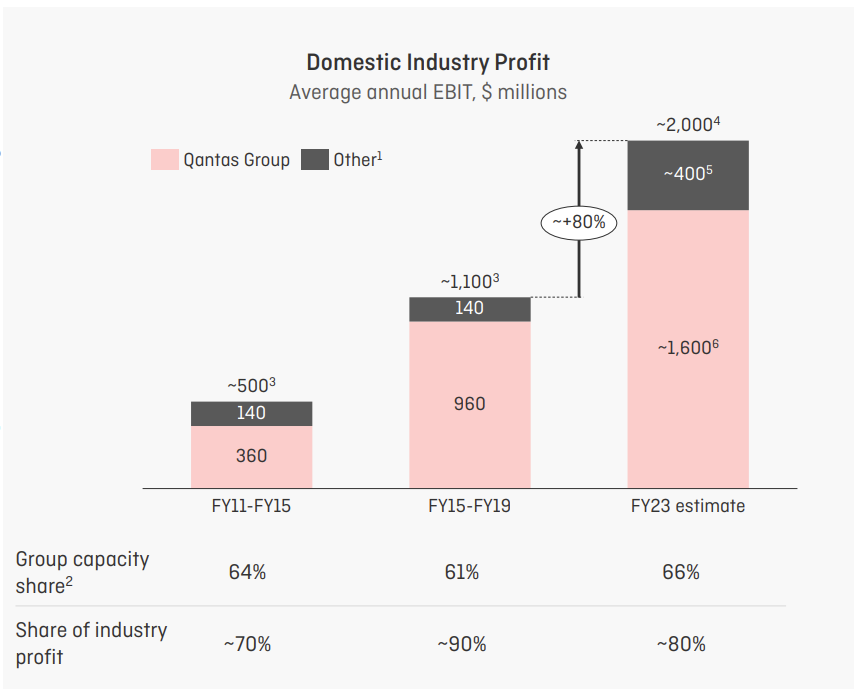 Source: Qantas
Companies mentioned are illustrative only and not a recommendation to buy or sell any particular security.
2. The migrants are 'ere…
Australian Visas for both international students and workers are well up on previous periods. Good news for finding weekend babysitters. Not good news for winning the rental battle!

Source: Department of Home Affairs, UBS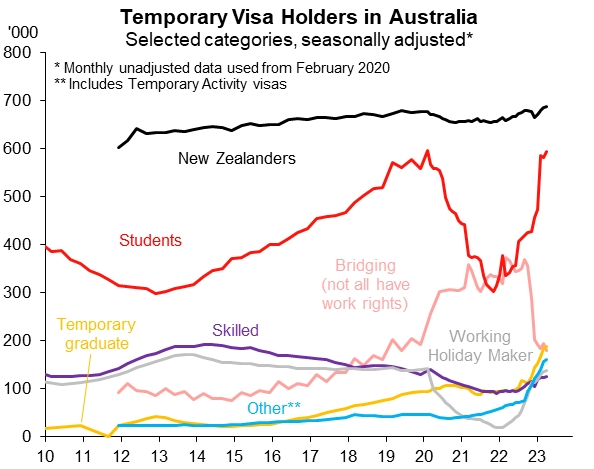 Source: Macquarie (Data range: Feb 2020 – May 2023)​​​​​
3. Making sense of the market…
The first chart below shows a dot plot of S&P500 daily moves in 2022 and 2023. There's a whole lot less purple (or 2% or more) moves this year.
And for some unexplained reason, historically even-dated days outperform odd-dated days on the S&P. We are happy to hear any reasons you've got as to why!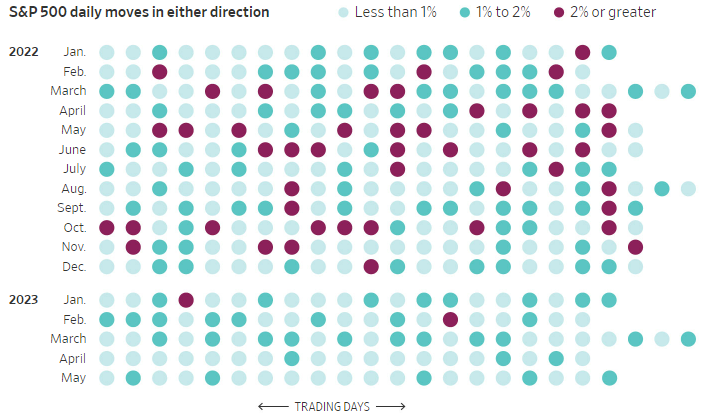 Source: Craigs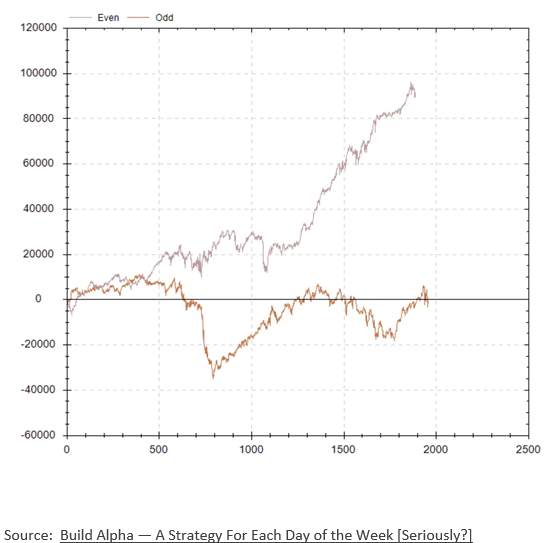 Source: Craigs