1. State of the Island…
Biden gave his State of the Union address this week. And below we have provided a State of the Island (Australia) in 4 charts:
Australian household consumption rose 6.3% q/q in Q4, and is above the previous peak in Q4 2019
Australia's GDP rose 3.4% q/q and 4.2% y/y in Q4 2021. GDP per capita is above the 2012-19 trendline
Corporate profitability in Australia hasn't missed a beat through Covid
The monthly proxy for Australian inflation strengthened in February, and sits around a 10 year high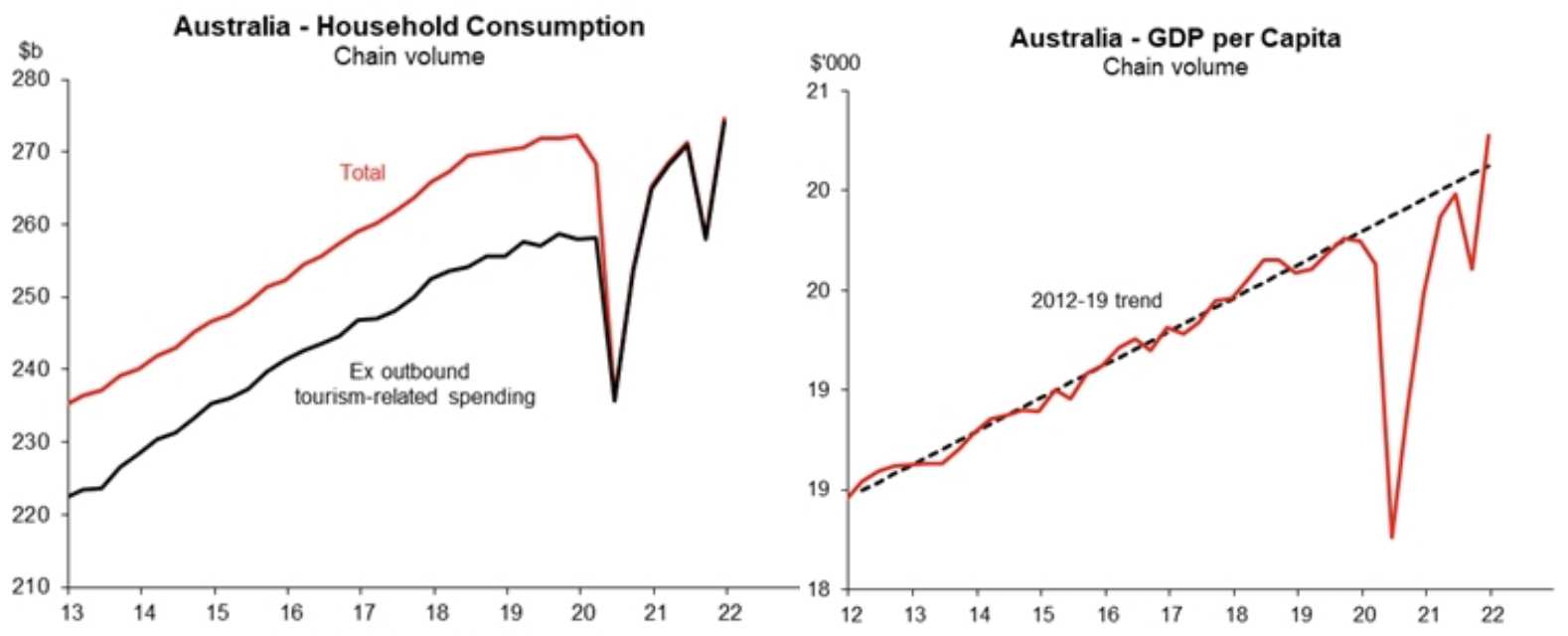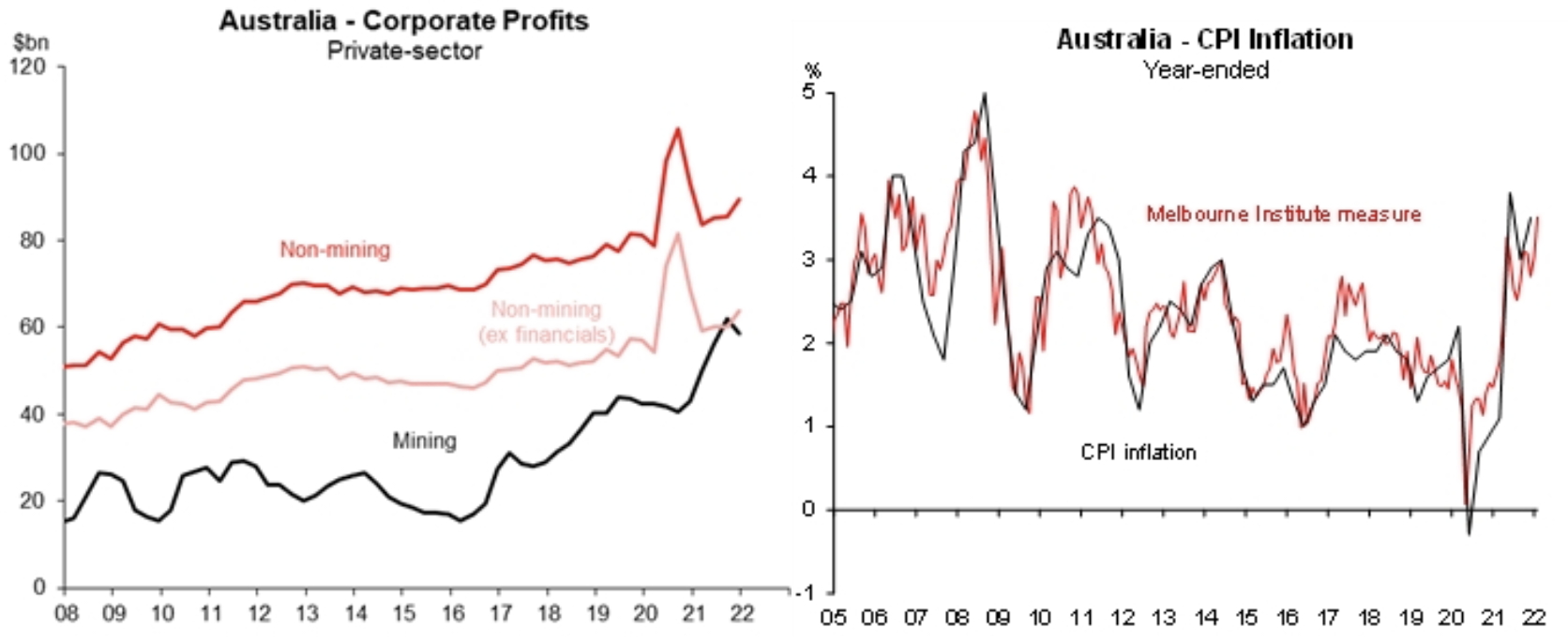 Source: Macquarie, ABS
2. It's all Gucci…
There's been a range of sanctions placed on Russia recently. But it was the gap in sanctioned products that caught our eye. Italian luxury goods and Belgium diamonds aren't included in the sanctioned items, and can still be sold in Russia.
See the bar chart below for the other big markets with Russian exposure.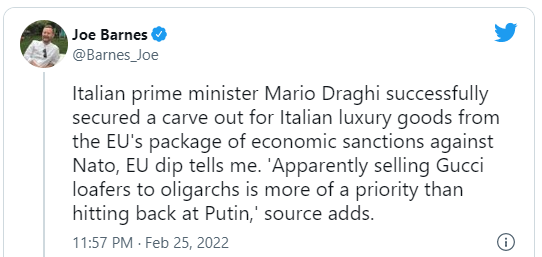 Source: Twitter
Russian share of global…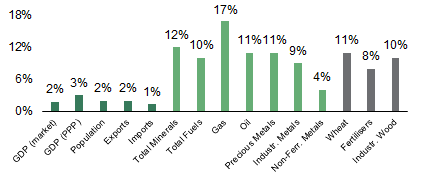 Source: Firetrail, Goldman Sachs
3. Pasta la vista, baby…
It might be time to panic buy the pasta again! Wheat extended its meteoric rally this week. It closed limit up for the 4th straight day, above $11.00 a bushel. To give you more context, on March 2 twice the entire wheat crop was bid limit up. The projected US Department of Agriculture 2021/2022 production of soft red winter wheat is 361 million bushels. At one point in the day, 750 million bushels of May Chicago wheat were bid limit up!
Bloomberg reports traders have also been buying corn (up to a 9 year high) and soybeans (at record highs) in an effort to shore up supplies as a result of the conflict in Ukraine.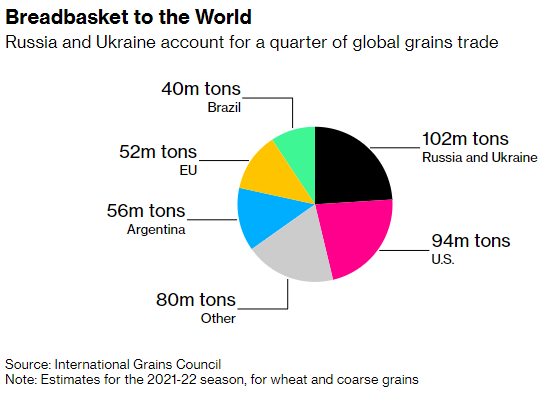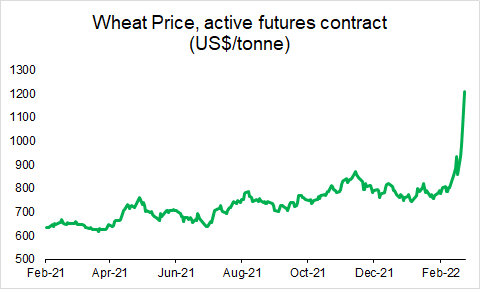 Source: Bloomberg, Firetrail