1. Hot chips…
The chip disruption continues and is benefitting Firetrail S3 Global Opportunities Fund holding Micron Technology! According to press reports the price of flash memory chips has gone up 20% in the last week due to two supply related factors:
Ukraine supplies a lot of specialised gases that are necessary for chip production. In particular it supplies 90% of the world's semiconductor-grade neon gas and customers are trying to lock up supply. As a guide, when Russia invaded Crimea in 2014 neon gas prices rose 600%! Chipmakers hold about 8 weeks of inventory of neon, so there is a level of buffer there…
Secondly, and perhaps more importantly – flash memory producer Western Digital looks to have some of its production out for 4-6 weeks due to chemical contamination in its supply chain. It now needs to clean and recalibrate some of its facilities. The outage is equivalent to >10% of world supply!! (See dark blue in pie chart below)
Despite this, Western digital shares haven't moved much on the news. The production hiccup is being more than offset by price, as well as the fact they are claiming force majeure from it being a supplier issue.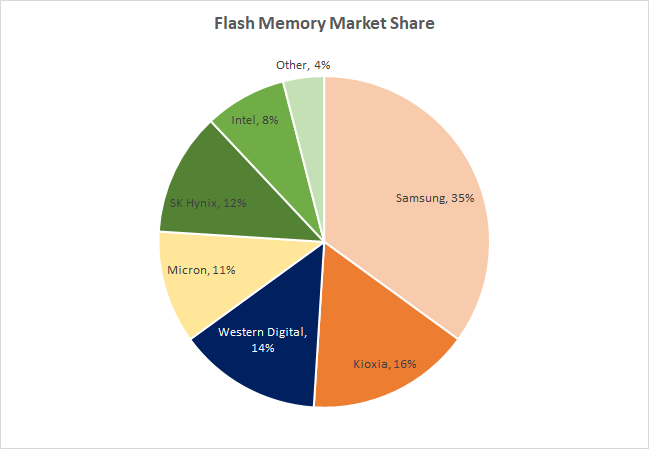 Source: Firetrail
2. Don't miss…
We are in the thick of Australia's reporting season. Over 70 of the ASX300 companies reported this week. And misses are being punished more acutely than any other quarter over the past 2 years.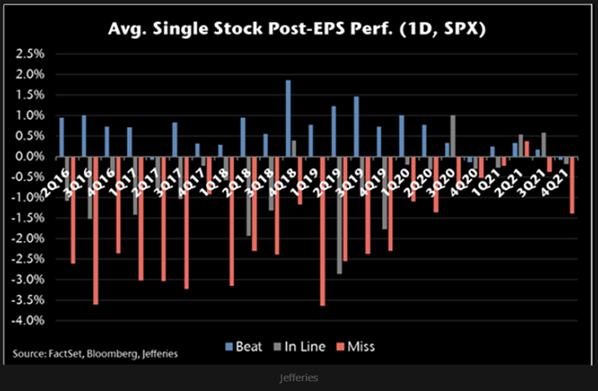 3. Pressure at the pump…
Petrol prices have increased around 30% y/y in recent quarters and hit the highest levels since 2014. Automotive fuel is ~3.3% of the CPI basket (and a similar share of consumption). So petrol directly boosted headline CPI ~1% y/y, and hence made a ~1% subtraction from real consumption. The recent price fuel spike suggests the impact will be broadly similar in the next quarter or two. If geo-political tensions worsen, and prices spike further, the risk would be a greater negative impact on consumers.
US sentiment collapsed to the lowest since 2011 this week, driven by concerns over higher inflation causing weaker real income. This gives the Fed even more to consider!
Source: UBS, E&P