1. Watch the wages…

Australian hourly wage rates (excluding bonuses) grew at the fastest quarterly pace on record in Q3. Wages rose 1.3% q/q and 4% y/y. The y/y growth in wages was the largest increase since 2009. Over 40% of jobs recording an annual wage change saw an increase above 4%, up from 36% in Q2. While higher wages are good for workers, it raises the risk of CPI remaining above the RBAs target band into next year.
The RBA also released their Statement on Monetary Policy. Whilst the RBA had slight upgrades to growth, inflation and lower unemployment, what stood out was the drivers of spending growth. In the consumer demand chart below you can see that tourists and international students are driving all the growth in spending, while spending by domestic residents has turned negative.​​​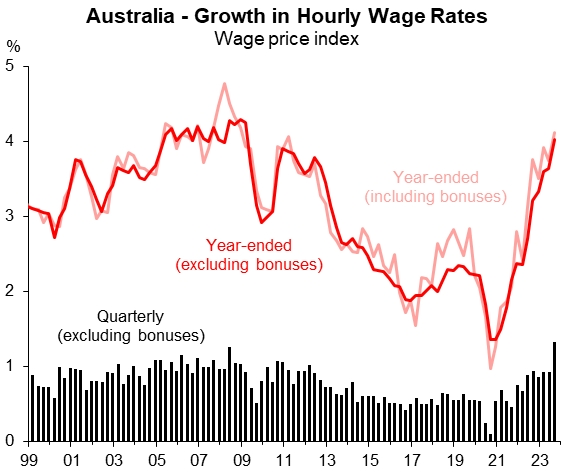 Source: Macquarie (November 2023)
Source: Jarden, ABS, RBA (November 2023)
2. They're all going on a winter holiday…
The US Conference Board's consumer confidence survey asks households if they plan to travel to a foreign country. The chart below shows that a record-high proportion of US consumers are planning to go on holiday to a foreign country within the next six months, which is good news for S3 Global Opportunities holding Booking. It also challenges the perception that Americans don't hold passports. According to MRI-Simmons data around 56% of American adults own a valid passport.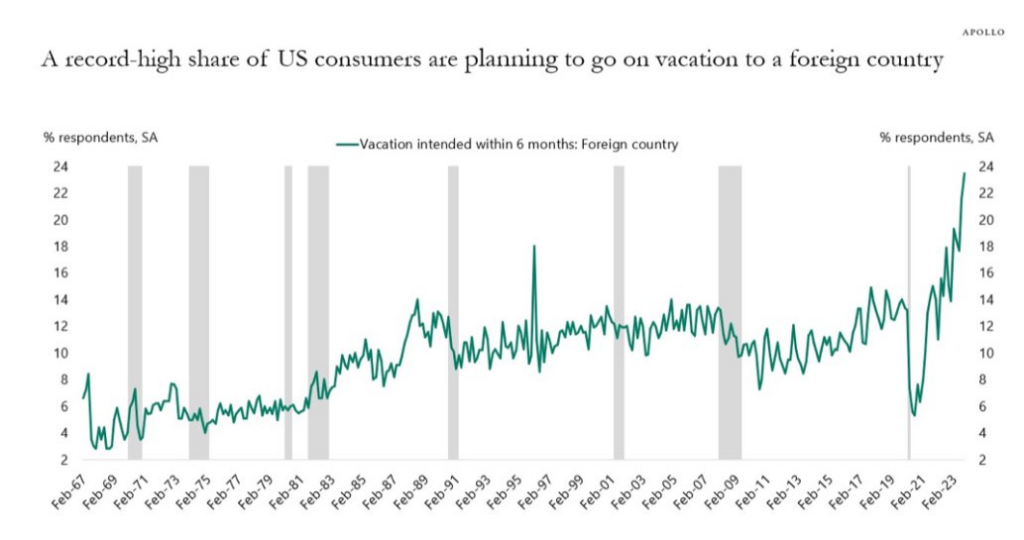 Source: The Conference Board, Haver Analytics, Apollo Chief Economist (November 2023)
Companies mentioned are illustrative only and not a recommendation to buy or sell any particular security.
3. Half back…
Nearly 4 years on post Covid America has hit a new post pandemic record of office occupancy. Kastle's back to work barometer rose to 50.5% last week, surpassing September's record high of 50.4% occupancy…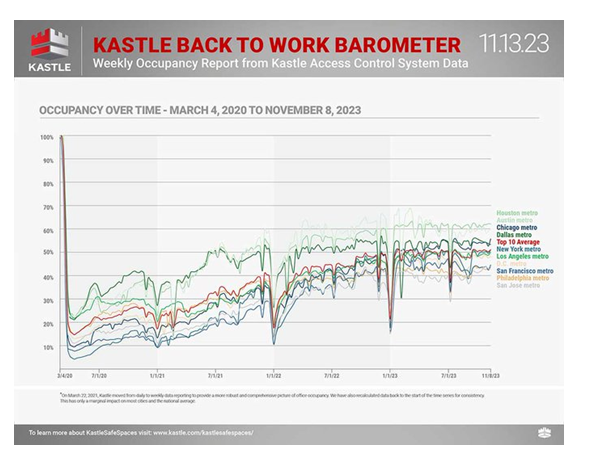 Source: Kastle (November 2023)