1. The IPO show rolls on…
Last year it was one of the busiest years on record for corporate activity in Australia. This year it was China's turn. Chinese companies raised a record $92 billion in IPO proceeds this year, accounting for 46% of the global total. And with the end of Covid Zero in sight, 2023 could be another big year. The pipeline already looks solid, with over 376 companies announcing IPO plans over the past six months that are now pending, meaning they could go public next year.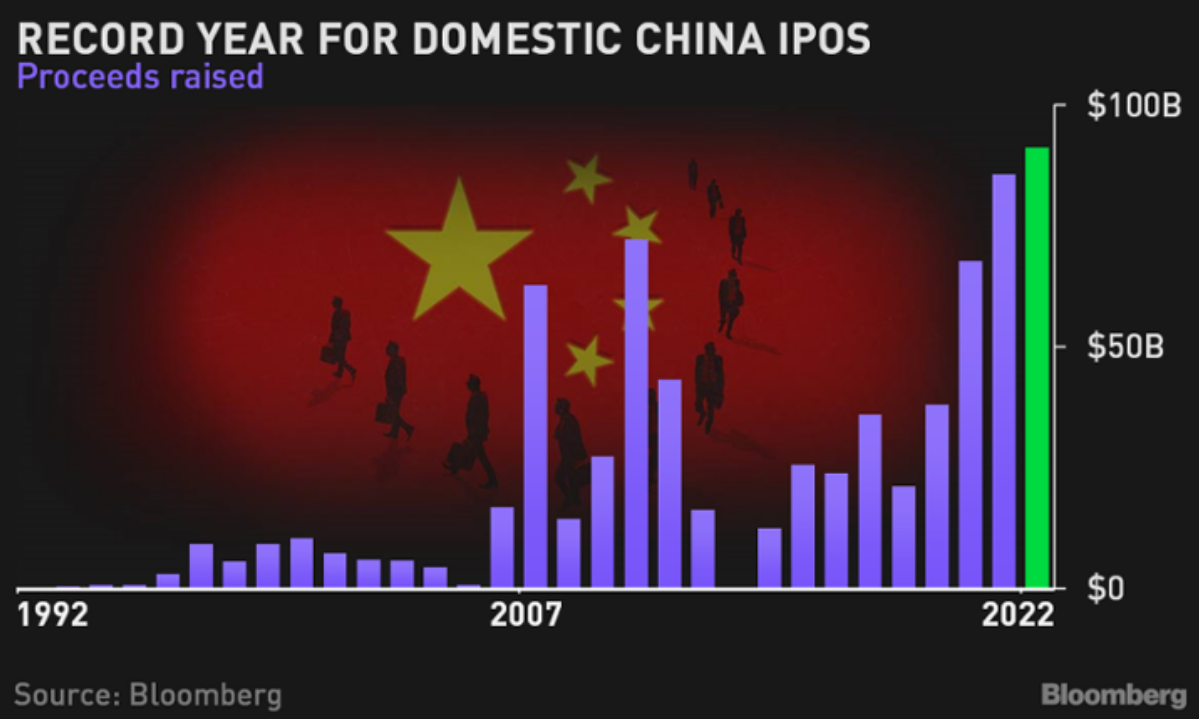 Source: Bloomberg
2. The new frontier…
The World Health Organisation (WHO) declared Covid a global pandemic 1,010 days ago. Can we declare it now dead?
Travel spend is back
The share of working age Australians in a job is at all-time highs, and unemployment is at the lowest levels in 50 years
Retail sales are right back on the trendline
What will 2023 bring?…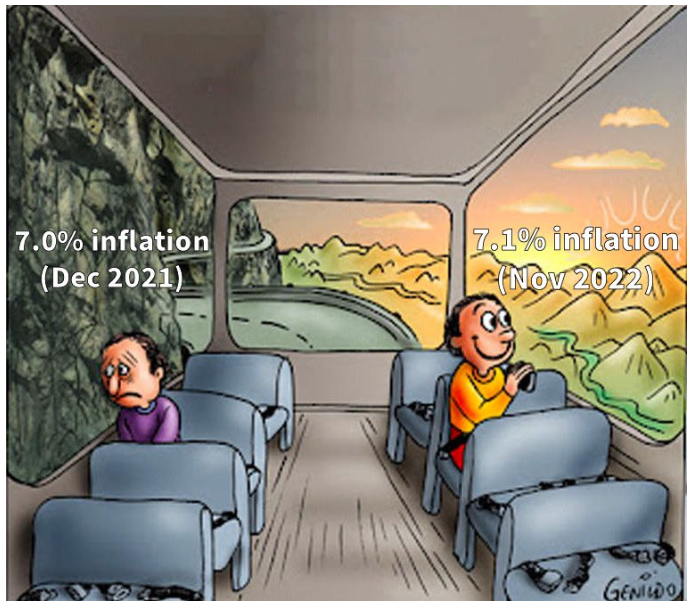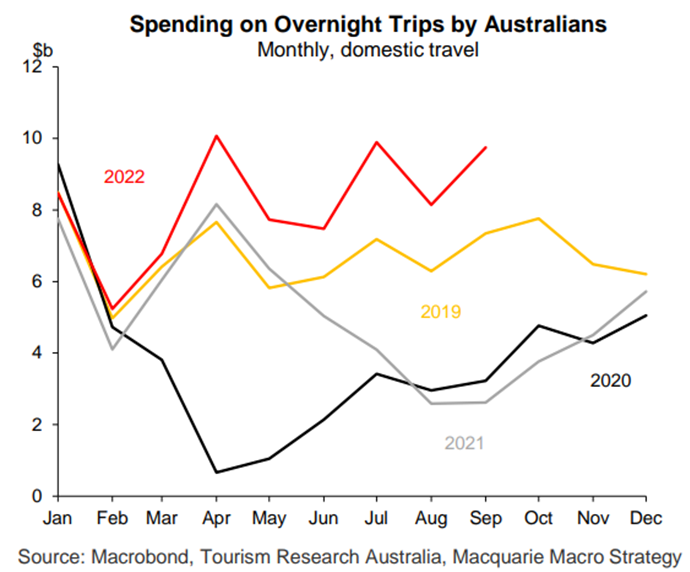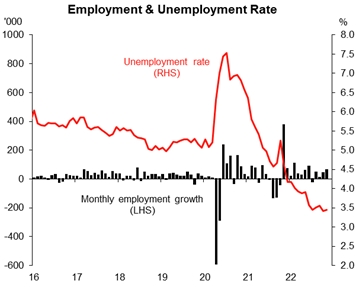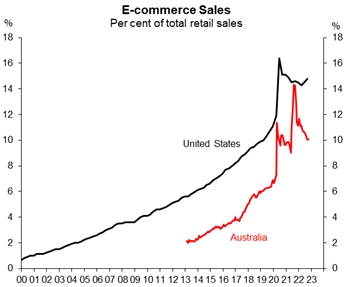 Source: Macquarie
3. Who dares wins…
For the first time in a long time, the sell side are predicting the S&P 500 to end 2023 down. But fund managers are betting equities rise 10% in 2023.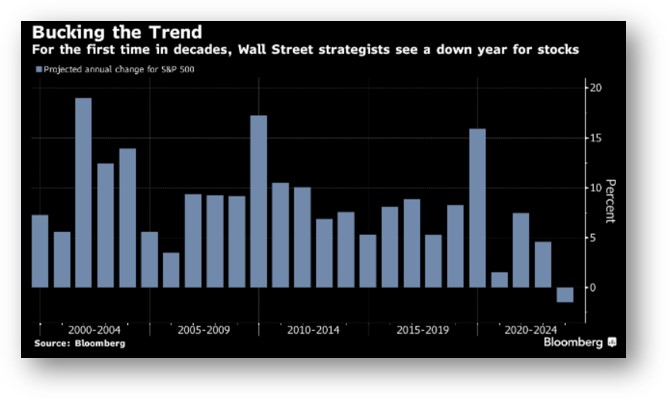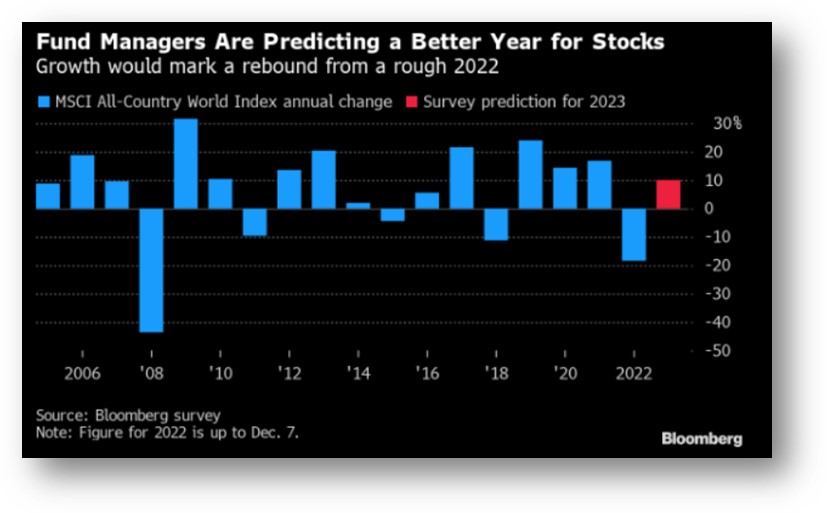 Source: Bloomberg
Chart of the year
In 2022 the Federal Reserve raised interest rates the most in a single year since the 1980s. If only we used this chart to predict the extreme rate hike – which shows the correlation between Fed Chair heights and interest rates. Jay Powell towers over Janet Yellen, who is just 5 foot 3 inches tall.
Rates currently sit at 4.25%-4.5% in the US, the highest level since 2007. And predictions are for it to get to 5.1% in 2023.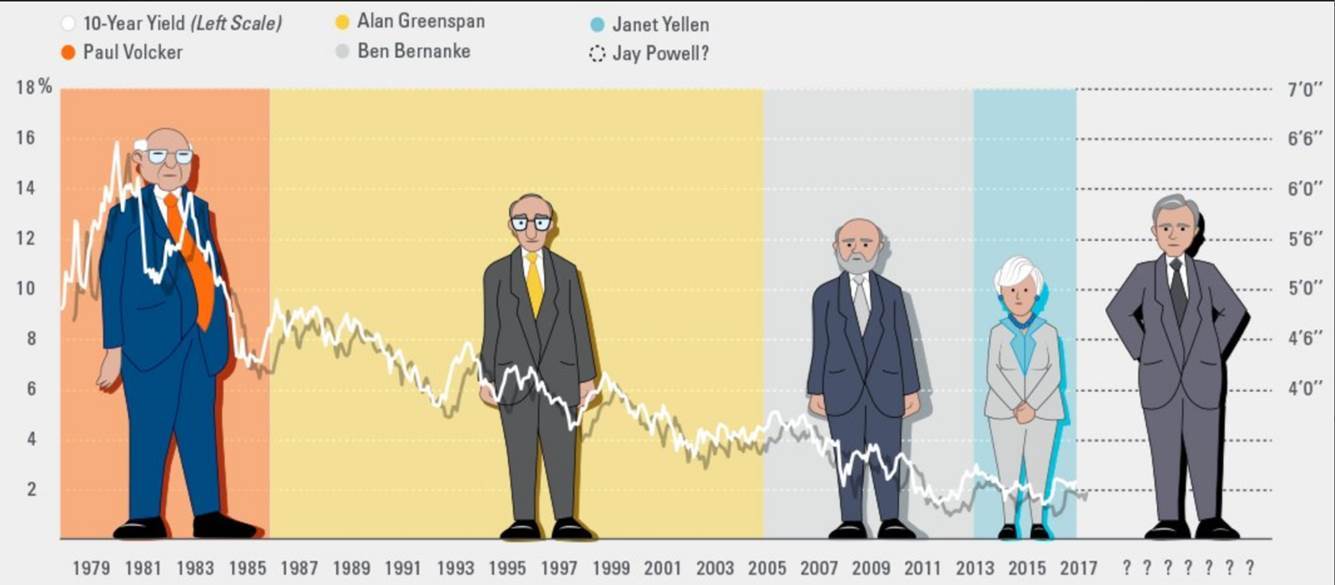 Source: Barrenjoey