1. Covid winners or losers?…
It might surprise some of you that neither Ansell (maker of sanitary gloves) or Woolworths (supplier of toilet paper!) seem to have won out of Covid! Despite stronger revenues, both companies have been hit by rising cost pressures.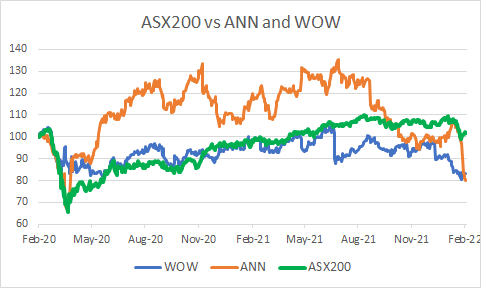 Source: Bloomberg, Firetrail
2. It's all in the price…
Exxon, one of the world's largest oil companies, reported its 2021 earnings this week. The bridge between Exxon's 2020 and 2021 earnings provided a stark reminder of what is the dominant driver of commodity company earnings. The importance of "value over volume" was also echoed in comments from the Exxon CEO: "our primary objective is less about volume targets and more about the quality and profitability of the barrels that we're producing".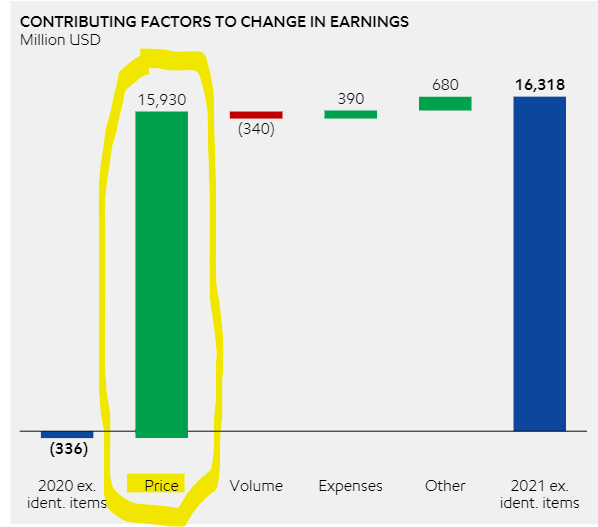 Source: Exxon
3. West Exodus…
A record 85% of Australian businesses reported staff shortages are holding back their ability to operate at full capacity. And the hard border to WA isn't helping the situation. This week a handful of Senior Execs at Wesfarmers, including Chairman Richard Goyder, announced they would be leaving WA "indefinitely" to "take control of [their] lives" and get on with business!