1. Ready for take-off…

Noise is building around the need for China to stimulate their economy. Looking at travel, while domestic flights are back around pre-Covid levels, international has a very long way to go. As China does get back to more normal international travel levels, this will put more pressure on the already tight oil market. US crude oil supply is currently sitting at its lowest level in over 40 years.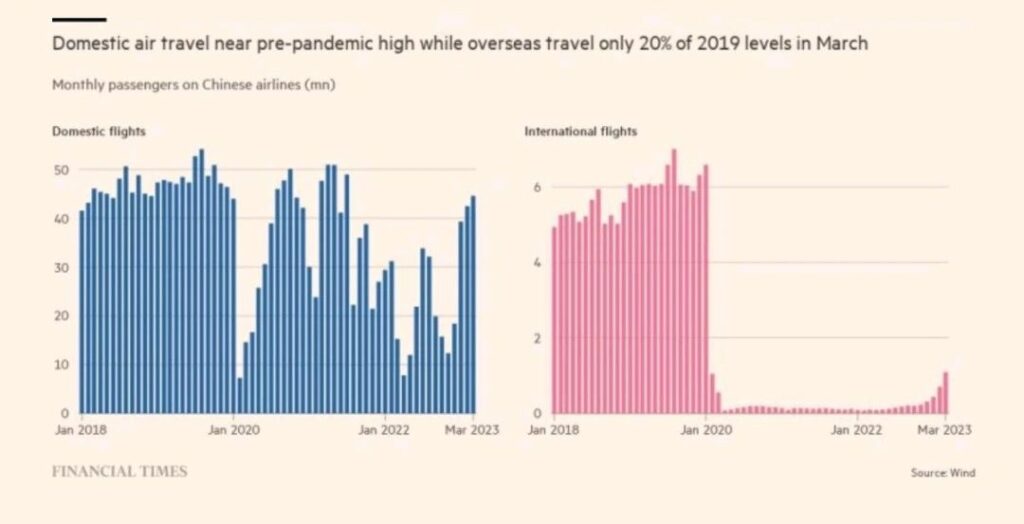 Source: Financial Times (September 2023)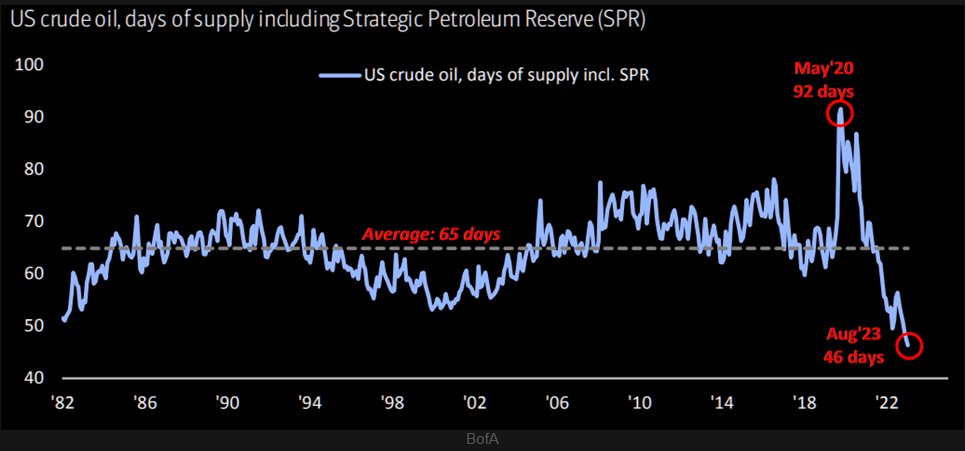 Source: Evans (September 2023)
2. We know guac is extra…
For the first time in 20 years, the US is importing more from Mexico than China. And this could have something to do with their ever-increasing appetite for Avocados! American imports of avocados have increased 1300% since 2000, to more than 2.5 billion pounds a year. And did you know Mexico accounts for almost half the worlds avocado exports! The Association of Mexican Avocado Producers and Packers and Exporters (APEAM) has surpassed record avocado export sales to the U.S. so far in 2023.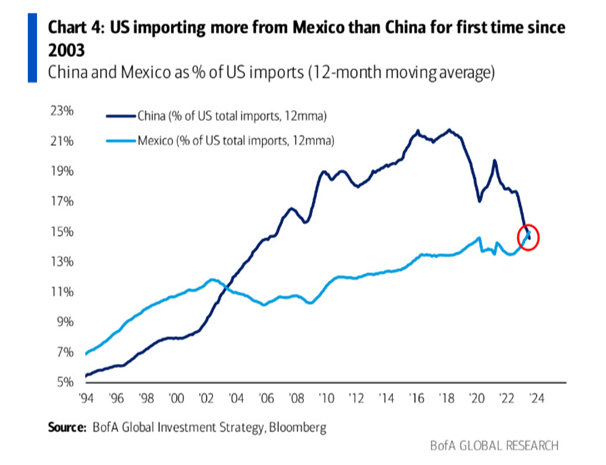 Source: BofA Global Investment Strategy, Bloomberg (September 2023)

Source: US Dept. Of Commerce (September 2023)
3. More Aussie Aussie Aussies…
Australia is booming. By number of Aussies! Australia is currently going through a record population growth, driven by record migration. We are on a population path to exceed 1.2% annual growth through to 2050. An outlier versus the slowing others will experience over this horizon, like Japan, China, and Germany. And this fast migration is also slowing the ageing of our population. By 2050, the median age of Australians is expected to be 41.8 years, 5 years younger than the OECD. The strong population growth has helped support our GDP, and our employment, with 65,000 jobs added in August and the participation rate hitting its best ever level at 67%. But the number of Aussies working multiple jobs keeps going up. It's roughly 1 in 15 of us.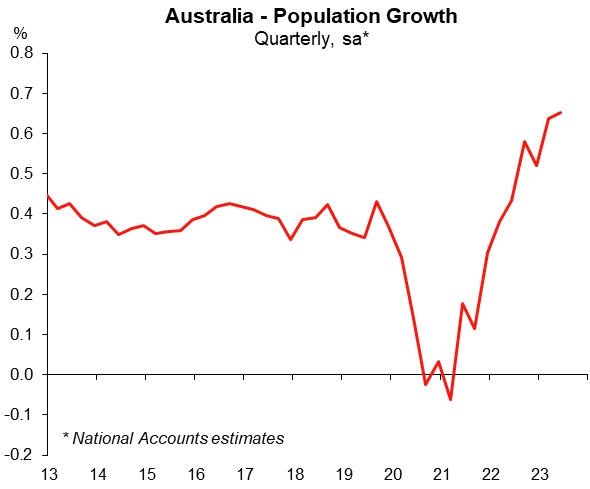 Source: Macquarie (September 2023)

Source: UBS (September 2023)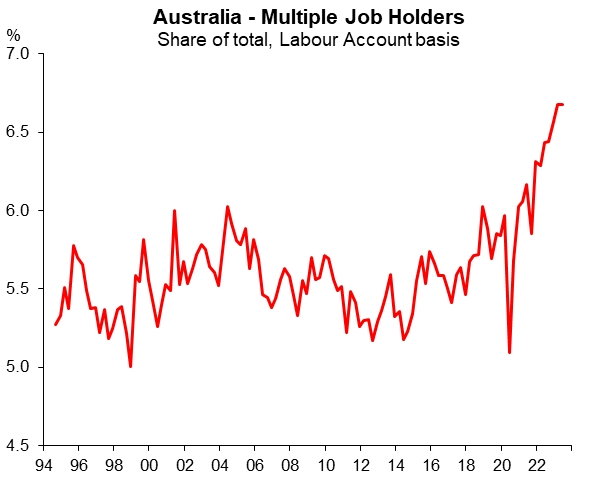 Source: ABS, Macrobond, Macquarie Macro Strategy (September 2023)