1. The future of metals…

We know copper is in finite supply. And is a key metal required for the global energy transition. The graph below shows how hard it has been to find new supply over the past 10 years in particular. This is good news for First Quantum in the S3 Global Opportunities Fund. And is another reason Newmont is so keen on Newcrest Mining, a top holding the Australian High Conviction Fund. Newcrest has become the third biggest copper producer in Australia, after BHP completed its takeover of Oz Minerals this month.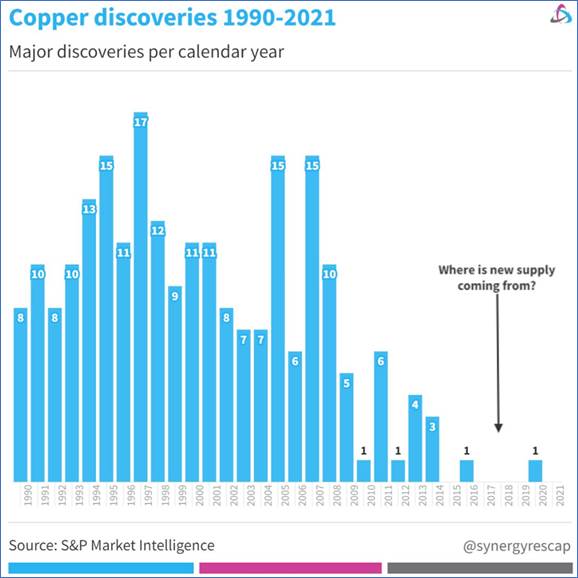 Source: S&P Market Intelligence
Companies mentioned are illustrative only and not a recommendation to buy or sell any particular security.
2. Where you'll find the mall rats…
We got an interesting update from Scentre Group (Westfield property owner in Australia) this week who released their quarterly sales data versus pre-Covid. It was useful to see just how strong the consumer remains in certain categories. The total specialty spend remains 18% above pre COVID levels. And out and about remains VERY strong. In particular Leisure and Sports was the strongest category +30%, whilst Dining (+22%) and health & beauty (+23%) were also very strong. Homewares is now the only category to be down (-3%). We note these results are not inflation adjusted.
Meanwhile in the US we are seeing same store retail traffic still down 15-20% versus 2019 when using a few different sources (Goldman Sachs, Morgan Stanley), see top right hand chart below.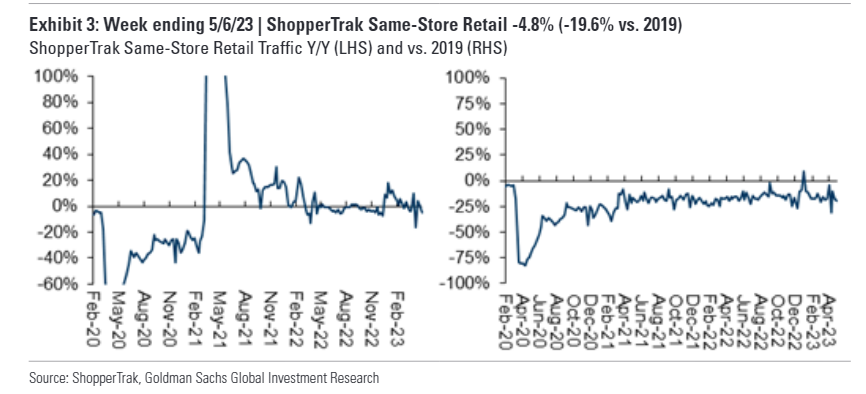 Source: ShopperTrak, Goldman Sachs Global Investment Research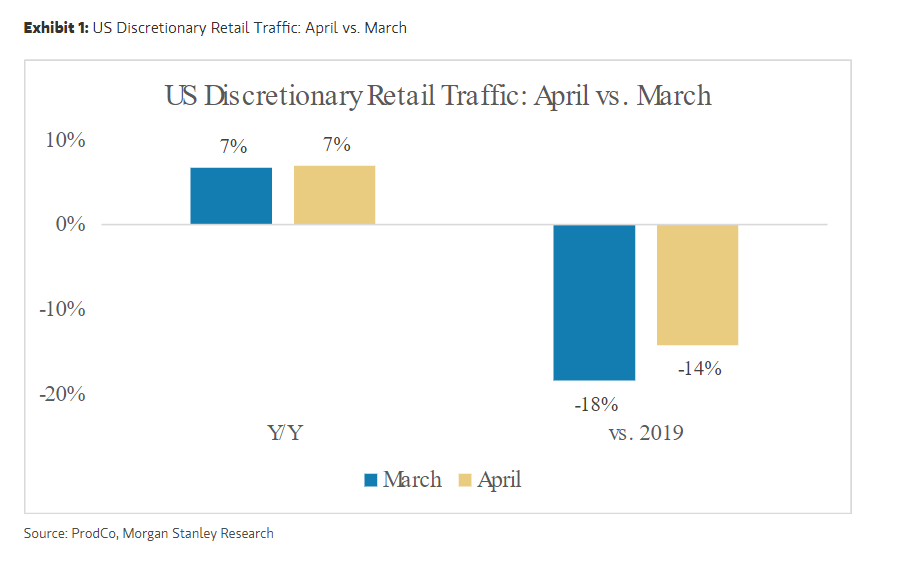 Source: ProdCo, Morgan Stanley Research (Data range: 2023 vs 2019)
3. Banks in balls…
We thought the below graph was a good pictorial representation of the size of bank failures of late! The big ones piled in 2023 are of course First Republic Bank, Silicon Valley Bank and Signature Bank. Versus the thousands of smaller ones that didn't survive through the GFC.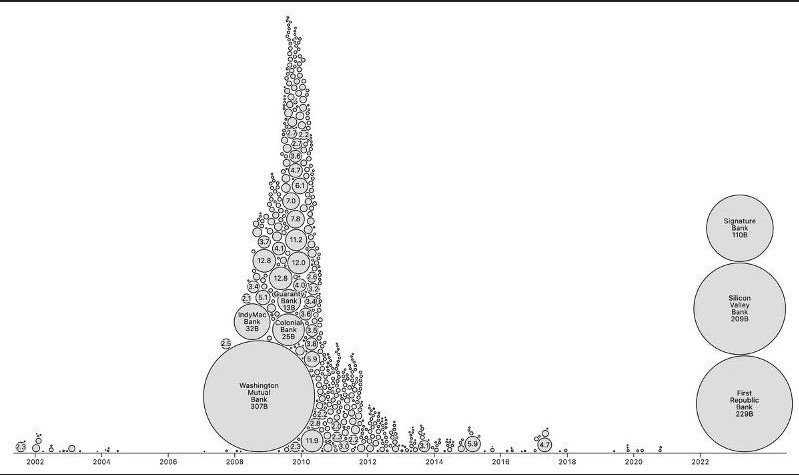 Source: Evans (Data range: 2002 – 2023)