1. Holiday season…

There's been a lot of questions around the upcoming holiday shopping season and what this will tell us about the real state of global economies. The US Bureau of Labor Statistics (BLS) added up new jobs created in holiday season retail sectors, like electronics, clothing and general merchandise stores, and its showing retailers expect a weaker holiday season. The soft retail outlook is consistent with the growing inventories at many retailers.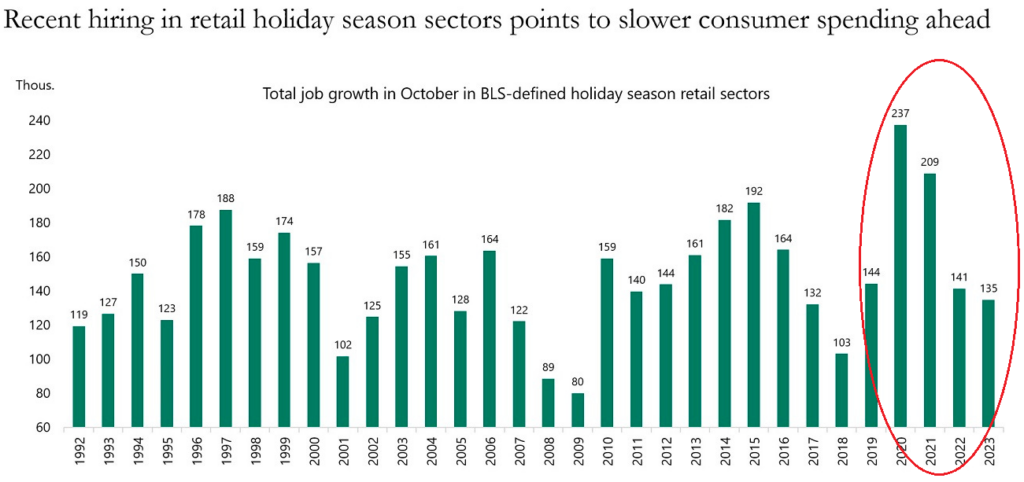 Source: UBS, Apollo Academy
2. Riding the mortgage wave…
Total and required mortgage repayments as a share of household disposable income in Australia unsurprisingly rose again in Q3. Scheduled housing mortgage repayments in Australia are expected to reach ~10.5% of household disposable income (a new record high) by the end of 2024, assuming the cash rate holds steady at 4.35%.
And the NAB result gave good insight into their mortgage book. The average variable borrower has seen their repayments increase 42% since April 2022, with the average fixed customer seeing them up 61%!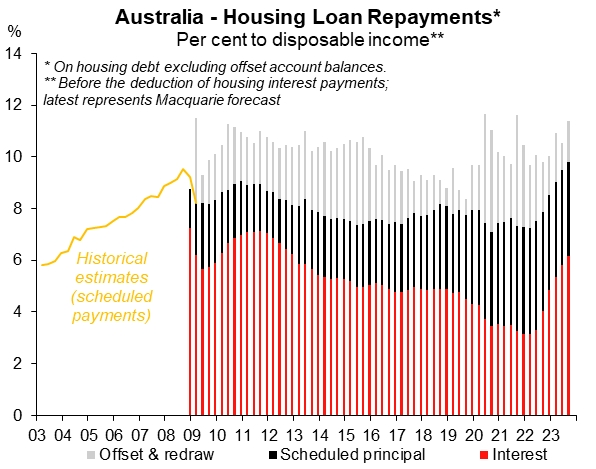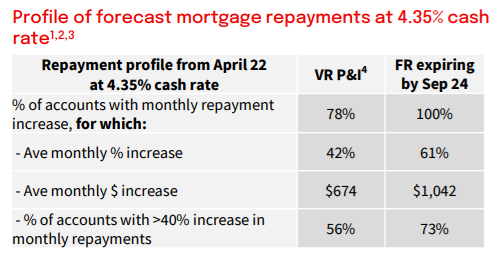 Source: NAB
3. The EV slide…
It's getting tougher in electric vehicle (EV) land. The data below shows it's costing more to incentivise people to buy an EV and the number of days it takes to sell an EV is rising.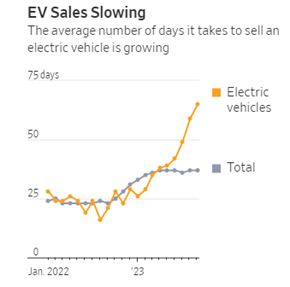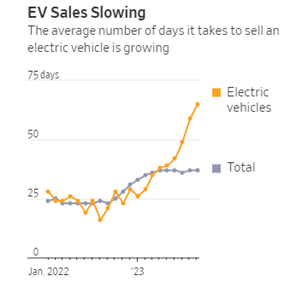 Source: Edmunds