1. Extra energy…

Oil had a strong week as expectations for further production cuts by OPEC+ gained momentum, and US crude inventories fell to the lowest level since December, according to the EIA.
Exxon also released their energy outlook to 2050. They think total energy demand will increase 15% versus today. They predict a 25% decline in emissions to 2050, after emissions rose 10% in the past decade. And they see the oil market growing to 2030, before declining slowly to 2050.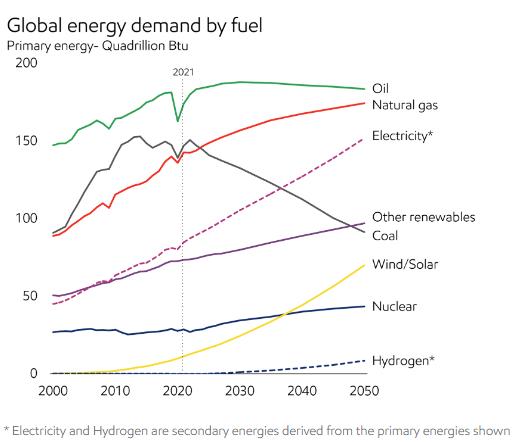 Source: EIA (August 2023)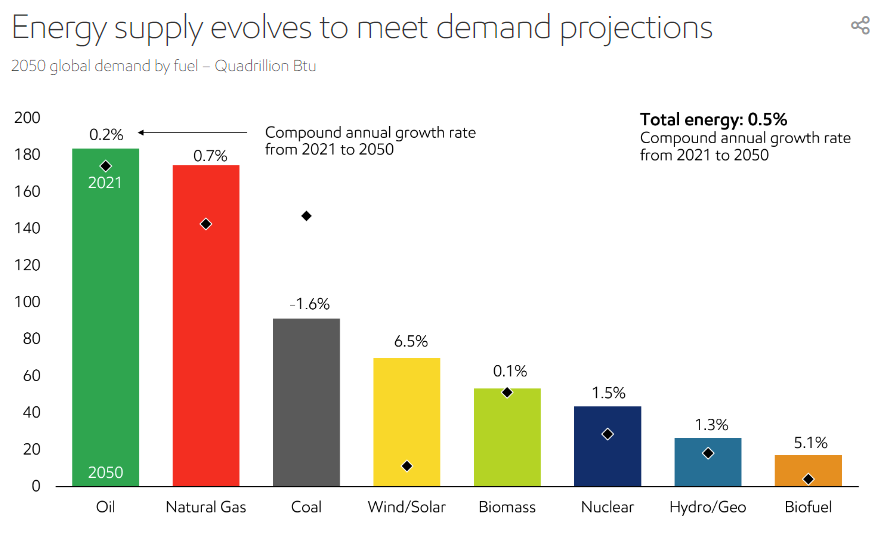 Source: Exxon (August 2023)
2. When the bank goes away, where do the students pay…
Today, September 1, US student loans will resume accruing interest for the first time since the pandemic started. And the first payment on student loans in 3 years is due October 1. Americans have around USD $1.77 trillion in federal and private student loan debt, with the average American owing around USD $37k. Whilst their repayments were suspended, borrowers upped their spending on flights and hotels. And dropped spending on books (Barnes & Noble) and bikes (Peloton).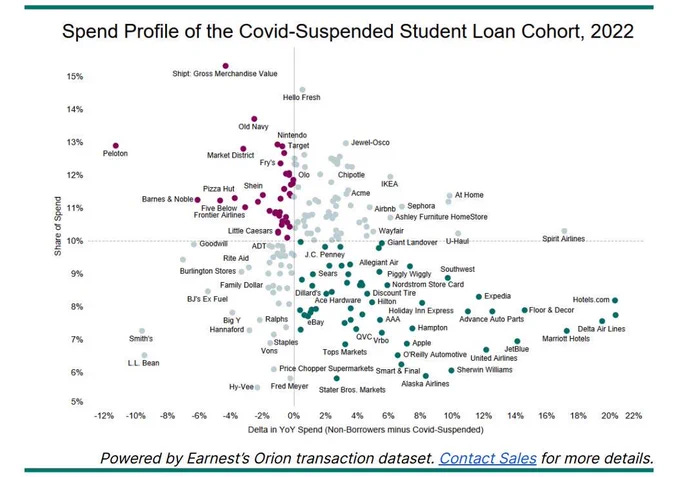 Source: Evans (August 2023)
3. The old gold…
Did you know – the average age of companies amongst the Fortune 500 companies is 90 years. And the average age has only gone up over the past 30 years. Despite the hype around new tech stocks, the old gold industrial businesses seem to stand the test of time.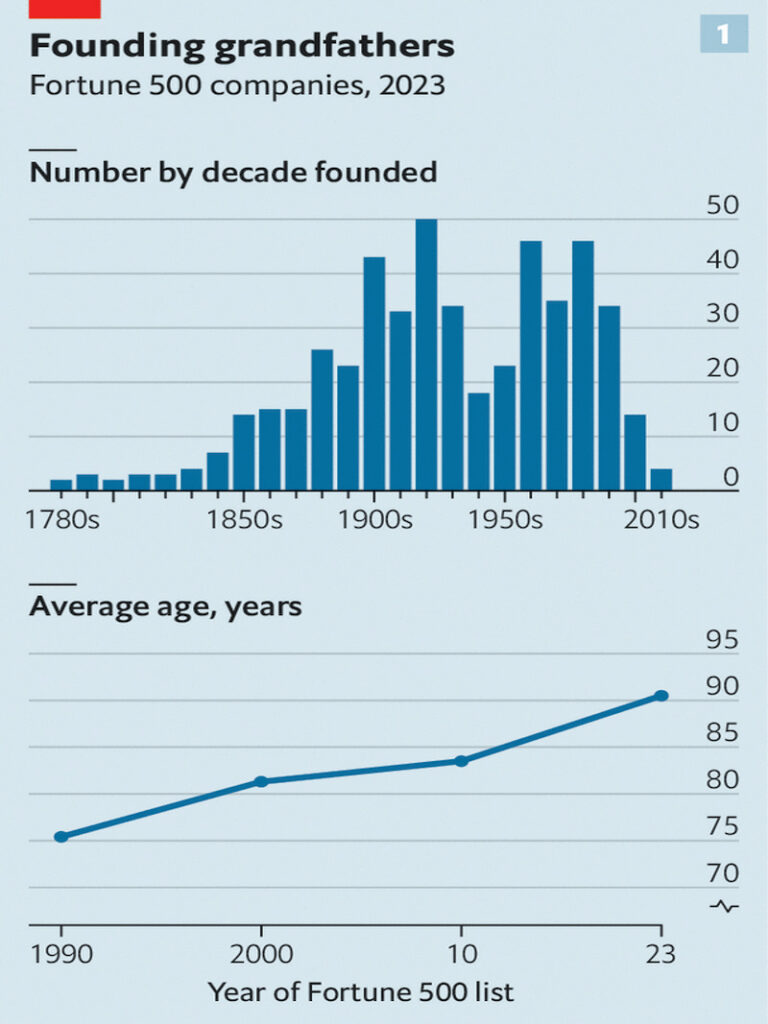 Source: Evans (August 2023)