1. Out and about…
The Firetrail team are excited to be back out and about post reporting season. Venturing to in-person investor days and on overseas research trips. We have a selection of highlights for you below:
US – Ramoun Lazar:
'The Barn' look is all the rage for new home builds in the deep south, see first picture below.
Ramoun also got some insights on US retail trends, from POS data. Despite the retailers claiming the consumer is resilient, the data is showing signs of weakening. NPD data claims retail inventory grew 21% in 2021, and nearly 30% over pre-pandemic 2019. And promotional activity has materially increased across discretionary categories.
NPD, Home Depot and Lowes all think 1-in-5 workers will be WFH at any time during a typical week. That's 30m workers out of a base of 155m in the US. Looks like a nice secular trend for the repair and renovation market ('R&R') to us, with the average age of US home ~40 years.
Switzerland – Annabel Riggs:
Visiting portfolio holding, Lonza, Annabel noted none of the lights were on in the office building – clearly taking energy savings seriously!
Annabel also spoke with a competitor to portfolio holding Carrier. She learnt that if you heat a room to 20 degrees instead of 22 degrees, you save 10% on energy consumption, and if you cool to 24 degrees instead of 22 degrees, you save 15% on energy consumption.
Also 100% of the trains in Switzerland are electrified. Most other European countries sit at around 50-60%. Hydro and nuclear are the energy sources of choice in Switzerland.
London – Scott Olsson:
Scott was fortunate to see one of the last open outcry markets at the LME. Each metal traded in 5-minute intervals from 12:30-1:05. As expected from the British, it was a very civilised affair (second picture below).​​​​​​
Ramoun and a home, in the Deep South of the US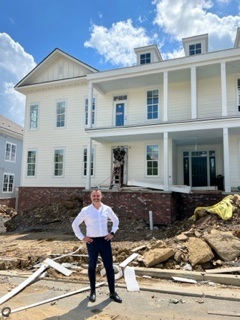 Ramoun and a home, in the Deep South of the US
2. Back to work…
We saw a wave of issuances from US companies this week following the Labour Day holiday. They offered up the largest amount of bonds in 12 months amid rising borrowing costs. 19 issuers sold bonds on Tuesday, worth over $35 billion. Deals were 2.8x covered. There's a rush to raise debt before the FOMC meets again…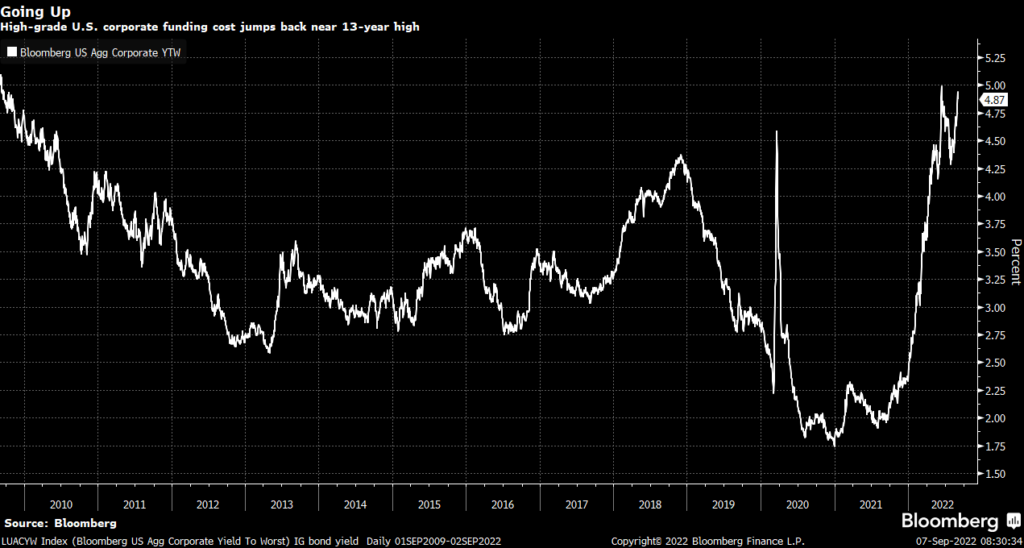 Source: Bloomberg
3. How the rates flow…
CBA explained that they see a 3-month lag between rate rises to consumer impact. But in the US, premium laundry detergent is already on the nose as consumers look for cheaper options of the staple good.
Chart 1: Timeline of rate rise to customer impact, CBA​​​

Source: CBA
Chart 2: US laundry detergent market share by category, % change from a year earlier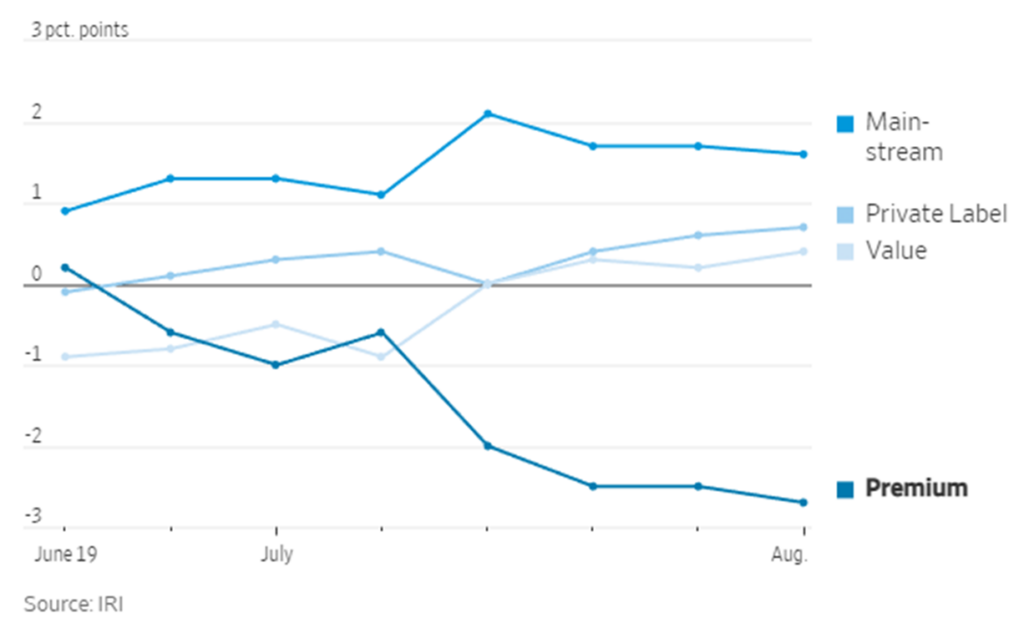 Source: IRI