1. Oil slick…
It's been a big week for oil.
The supply side has been hit on a number of fronts. But the market seems more concerned on the demand side, falling into panic mode on potential recession fears. We did some work with JP Morgan on previous recessionary environments and the impact to demand. Let us know if you want more detail but see a summary below:
Oil demand has grown in 47 years out of the past 57 (see chart below).
Current oil prices are around ~$100/bbl. The market has priced in ~$60 for its long-term pricing.
It takes a lot for oil demand to fall. We dug into the recession in 1980, when demand was the worst. In 1979, the oil price spiked from $10 to $35 due to Iran shortages (inflation adjusted that is $59 to $206/bbl). That kicked off a rate tightening cycle to get inflation under control. And the recession lasted 3 years. We don't think we are there yet, but we are keeping a close watch…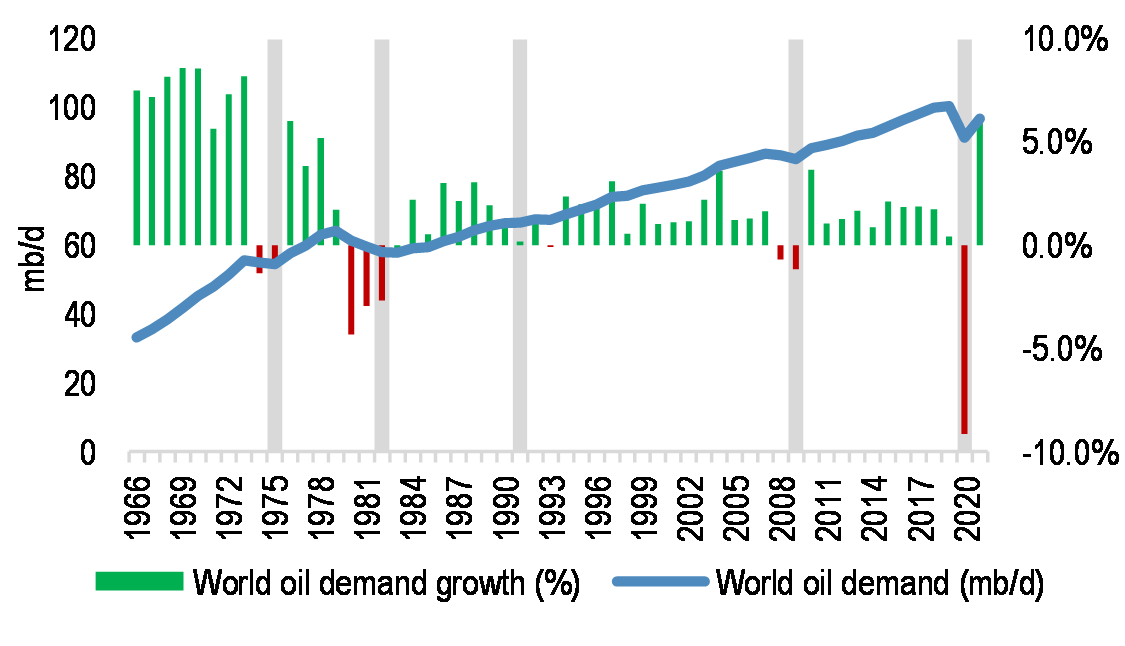 Source: JP Morgan
2. Coming home…
It looks like factories are back! Manufacturing construction has hit new highs in 2022 as companies look to bring workers onshore. There were discussions that the trend to shorten supply lines would fade as the pandemic eased, but instead it looks like it is accelerating.
US manufacturing construction spending
Source: Bloomberg
Mentions of 'onshoring', 'reshoring' and 'nearshoring' in corporate presentations continues to rise
Source: Bloomberg
3. What goes up (down) must…
When the S&P 500 has fallen at least 15% the first six months of the year, as it did in 1932, 1939, 1940, 1962 and 1970, it has risen an average of 24% in the second half, according to Dow Jones Market Data. And 16 of 16 US strategists are currently forecasting a bullish 2H for 2022, with their average year-end prediction being 4,482 points, or +15% return from here.
We don't think Sina Estevi has the same bullish view on his NFT investment…current bids are for ~$6,800 versus his $2.9m purchase price! ​​​​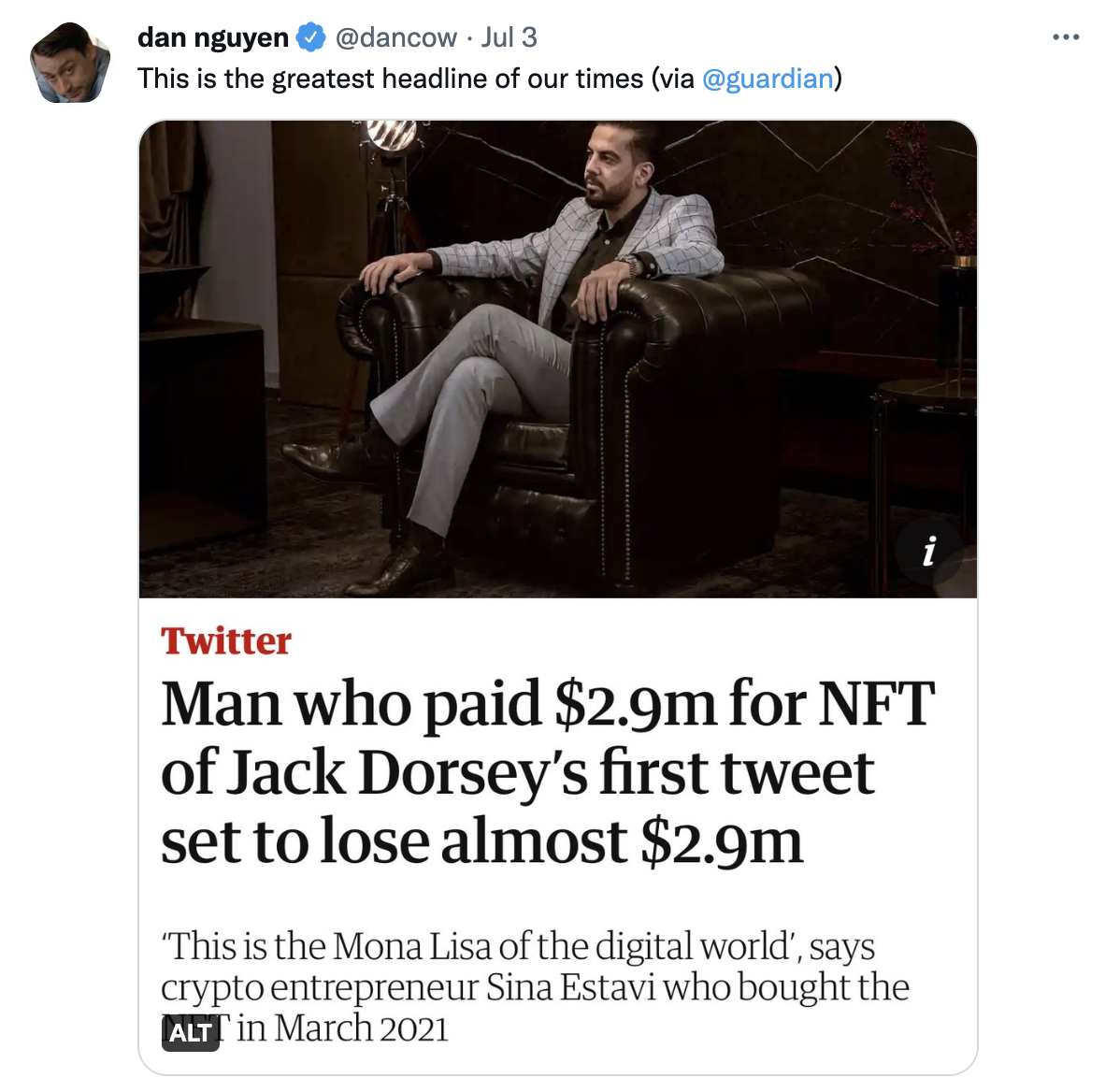 Source: The Guardian, Twitter