1. Inflation watch is back…
Although it never really left! The key 3 year bond rate exploded to 5x the 0.1% RBA target overnight. Futures markets are now pricing in a 75% chance of a rate hike in Australia in February 2022, this is in stark contrast to the RBA narrative of being on hold till 2024!
2. The great spend begins…
CBA's indicator of Australians' spending continued to pick-up in the week to 22ndOctober. Unsurprisingly, spending in New South Wales is recovering most quickly and was nearly 24% higher than during the same week in 2019!
3. On the road to Net Zero…
Australia released its formal plan to deliver Net Zero by 2050 this week, ahead of COP26 in Glasgow this weekend. Australia joins the 40% of companies in the ASX300 who also have net zero / carbon neutral targets in place.
Interesting to note the difference between Carbon neutral and Net Zero terminology:
Carbon neutral: Any CO2 released into the atmosphere from a company's activities is balanced by an equivalent amount being removed from the atmosphere.
Net zero: An activity conducted (or all activities conducted by a business) which releases net zero carbon emissions into the atmosphere.
Australia's Net Zero plan is focused on technology, rather than higher taxes. With Regional Australia critical to achieving net zero – the plan details investment to be spent in the regions on different projects, funds and hubs. See step plan below.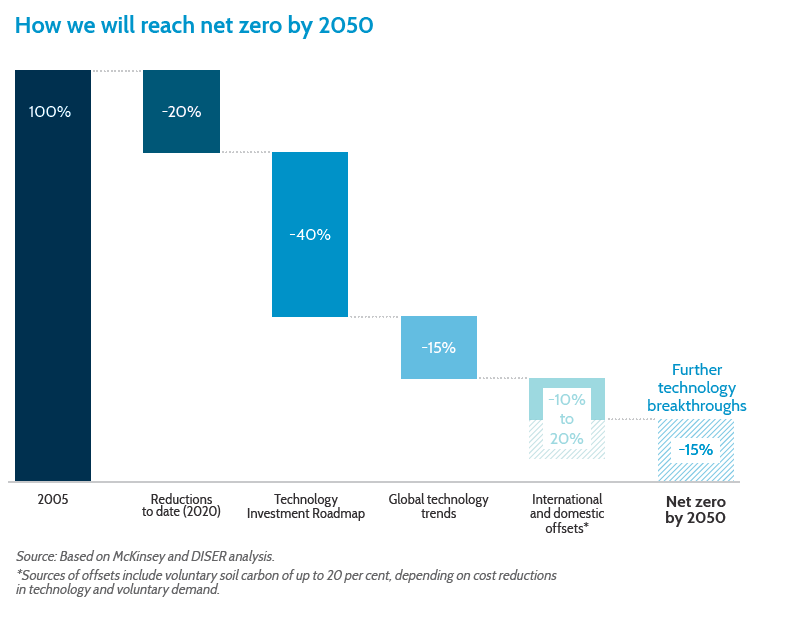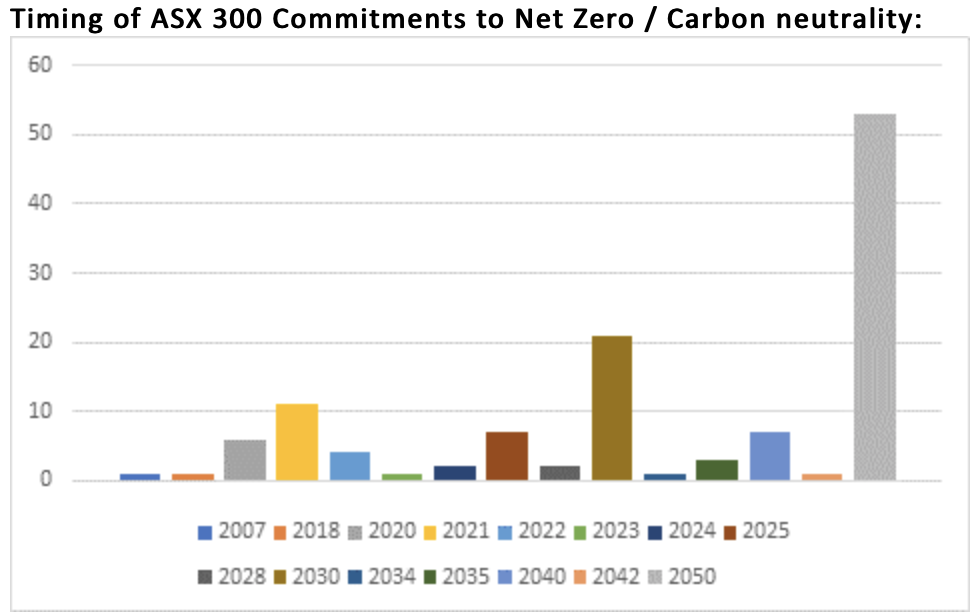 Source: UBS