1. Big spenders…
US retail sales came in this week +1.7% for October, above the consensus expectation of +1.4%, and the biggest rise since March. It looks like the higher PPI is being passed through in the form of higher prices, but also suggests consumers are determined as pandemic-support payments ended for US households in the month. Online shopping posted the biggest relative gain for the month, up 4%, and >10% y/y (Nonstore Retailers in chart below). Also interesting to consider the breakdown of sales – post lockdowns you may have thought about buying a new outfit, but seems we still need more electronics!
Sales are expected to remain strong as we head into the Thanksgiving shopping period, and then onto Christmas.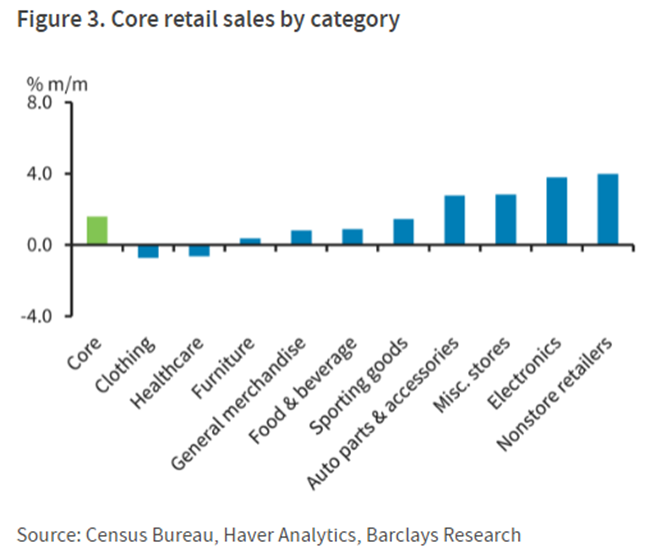 2. Housing demand…
The NAHB (National Association of Home Builders) Housing market index hit a 6 month high this week, and US housing under construction, and Housing authorised but not started, are both at their highest levels in over 30 years. More good news for portfolio companies James Hardie and BlueScope Steel.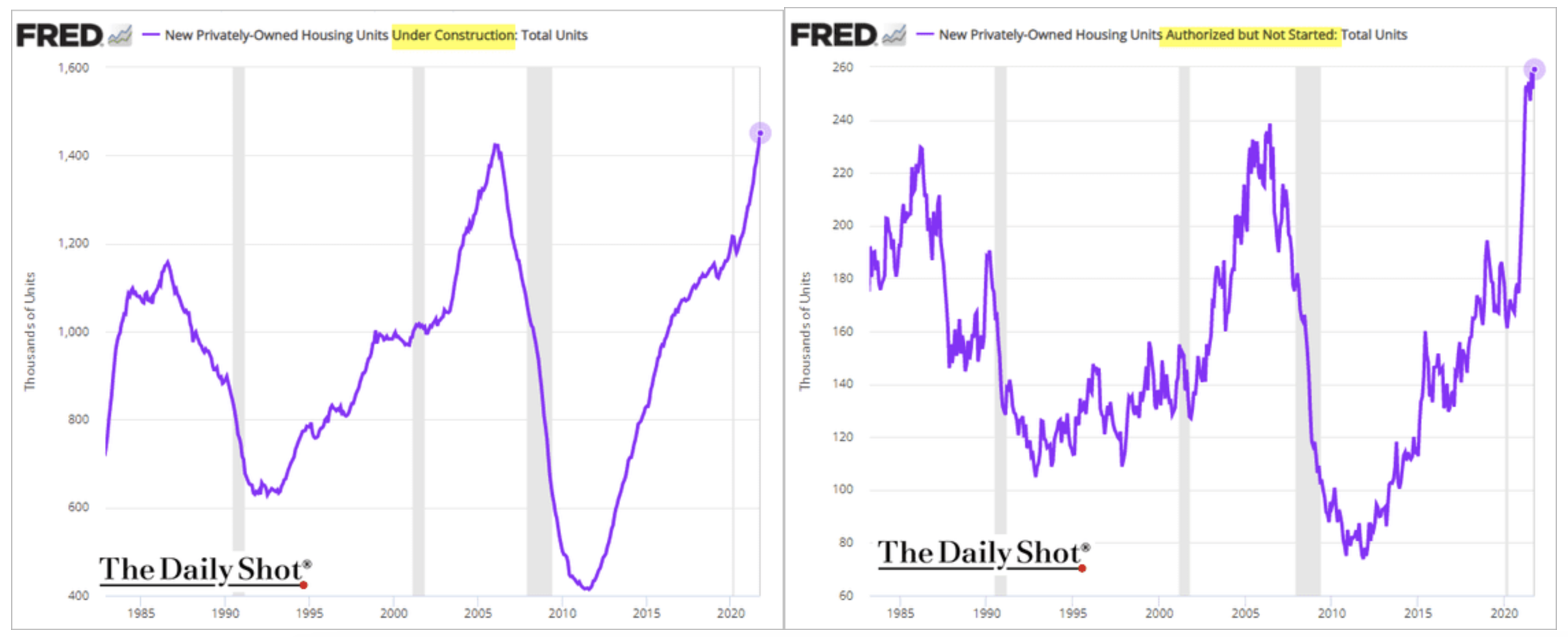 3. Post Covid grass is greener…
The 'quit rate' in the US and UK, and other developed economies, is hitting its highest ever levels. This is helping job postings surge. It's good news for portfolio company Seek, who this week at their AGM upgraded FY22 revenue, EBITDA and NPAT guidance to the top end of their range.