1. Keeping our finger on the pulses…
Global agriculture nutrient supplier businesses Nutrien and CF Industries reported this week. And they gave us good insights into the state of the global agriculture market.
They are seeing global stocks of ag products remaining at decade lows for grains (wheat/corn) into 2023, and near lows for oilseeds. And they believe it will take several years of "normal" conditions to rebuild these stock positions. They are also seeing grower margins remaining elevated into 2023, supporting the idea that farmers can afford to pay higher prices for nutrients, and as such there shouldn't be significant demand destruction. Additionally, forward prices for energy (i.e. gas) are likely to support cycle high margins for key fertilisers through 2025.
This bodes well for the agriculture names across both the Australian and Global funds.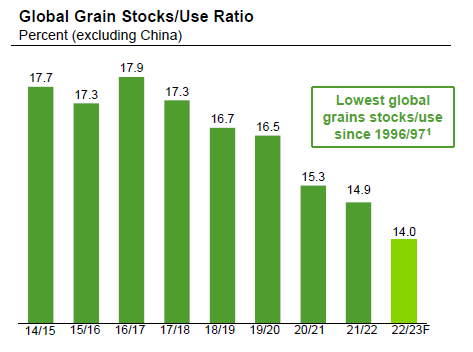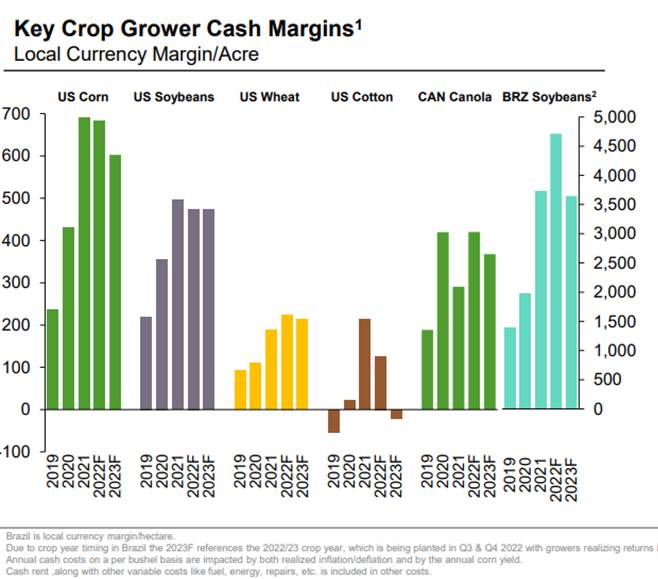 Source: Nutrien
2. Big spenders…
US personal savings as a percentage of disposable personal income has dropped back below pre-Covid levels. But US households still have around $1.5 trillion in net savings accumulated since the pandemic began.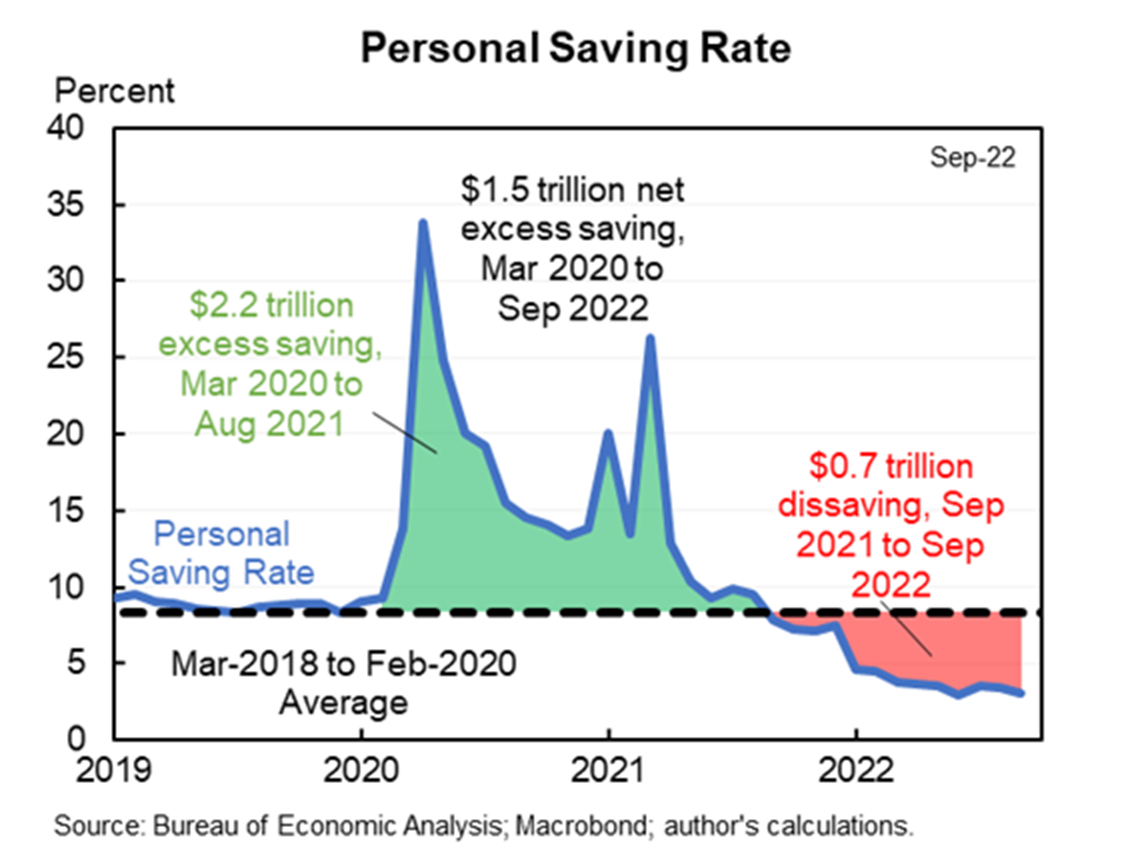 Source: Bureau of Economic Analysis; Macrobond
3. Precedented unprecedent…
If you thought 2020 had some unprecedented events, 2022 is giving it a run for its money.
The number of months with the S&P 500 up or down at least 7.5% is at the highest levels in over 80 years.
Up until last week there was a total of 243 policy rate hikes in the year to date, or more than 1 hike per trading day.
And China is importing more Malaysian crude oil than what Malaysia produce!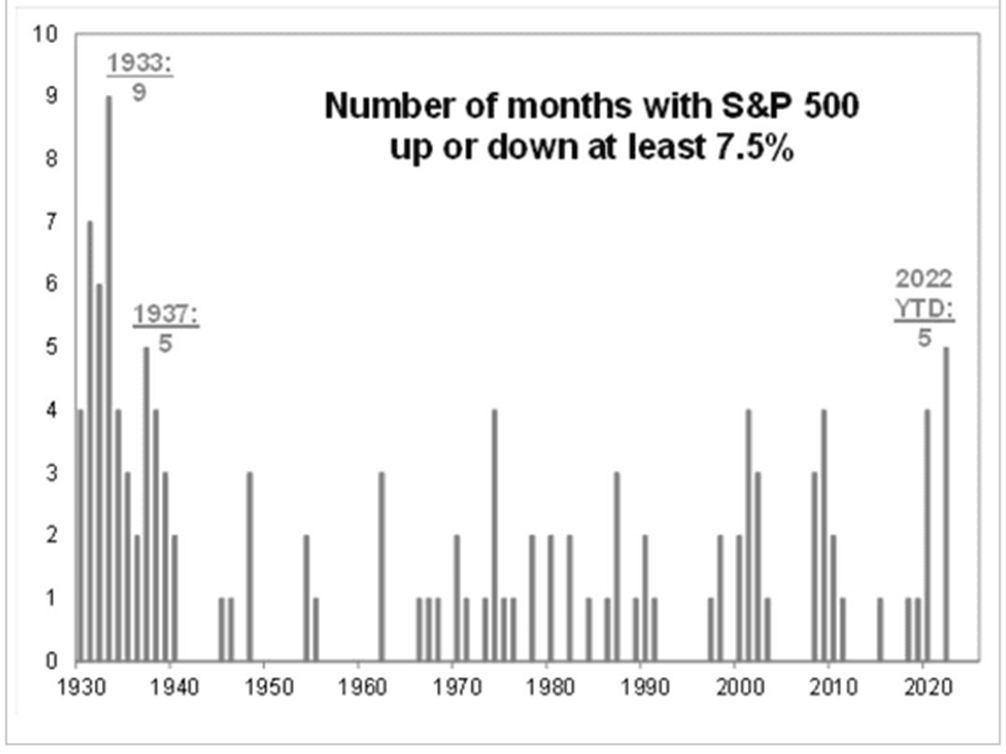 Source: Evans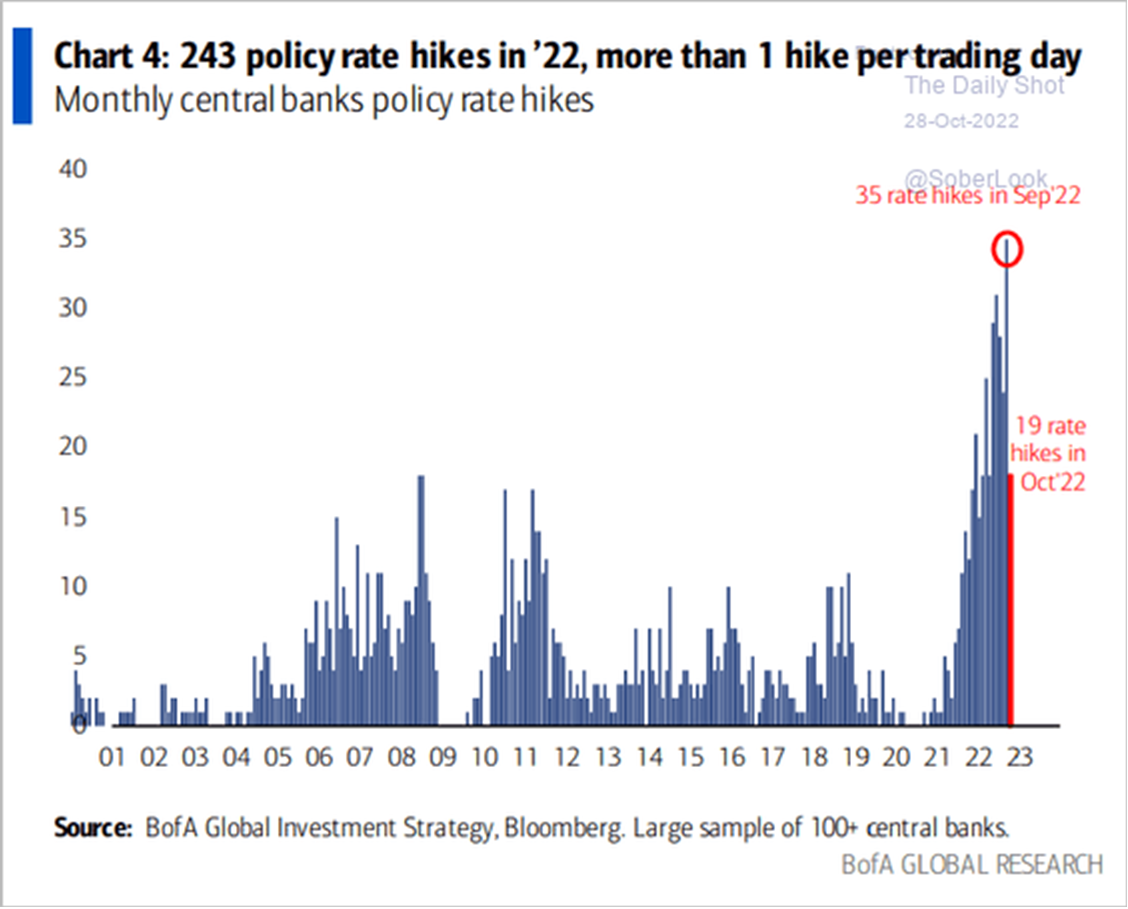 Source: BofA Global Investment Strategy, Bloomberg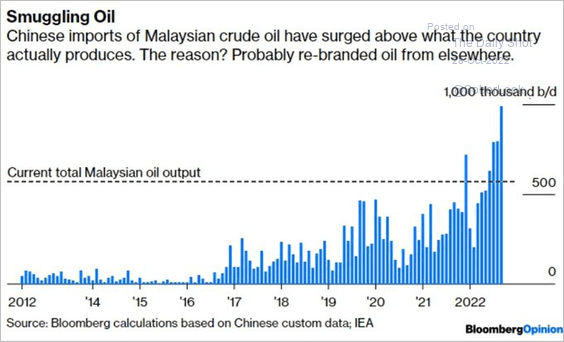 Source: Bloomberg, IEA