1. Soft commodity strength…
The CEO of Archer Daniels Midland (ADM), a holding in the Firetrail S3 Global opportunities Fund, spoke about the extended strength he sees in soft commodities markets at a conference this week. He gave insights into the impacts from the Russia / Ukraine War, including:
Ukraine's food supply usually feeds 400 million people.
Wheat exports are usually 3-5 million tonnes a month. But today only 100k tonnes is leaving the country.
If wheat isn't exported soon, it will create a major storage issue. Storage capacity is at its limits and farmers may not be able to plant / harvest wheat for the upcoming planting season…
Wheat prices are expected to stay high. Driving up the price of alternative feeds such as soybean meal as animal feed.
You can read our deep dive into Agriculture and soft commodities from an Australian perspective here.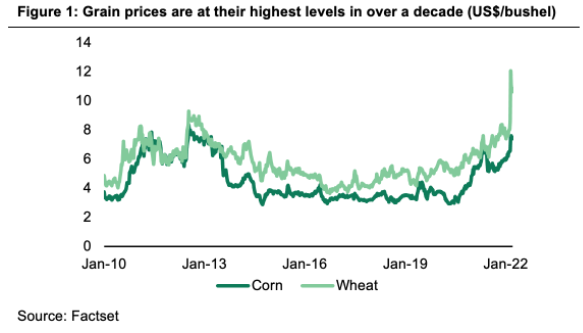 2. The decarbonisation journey…
California released its "Draft 2022 Scoping Plan" this week. They plan to accelerate the reduction in greenhouse gas (GHG) emissions. Currently >90% of US renewable diesel is sold into California. It's a positive development for Global portfolio holding Darling Ingredients, who is the largest renewable diesel producer in the US.
Meanwhile we've seen plenty of electric vehicle (EV) stimulus around the world. But we haven't seen internal combustion engine (ICE) stimulus for a while! This week China released plans to stimulate the use of ICE vehicles with a policy that will add an extra 2 million ICE vehicles on the road. It's part of a package to get the rural economy firing. The catch is that the engine size has to be below 1.6L.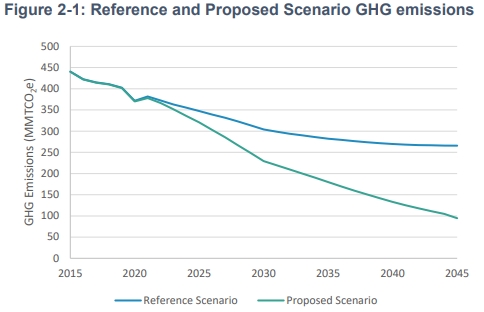 Source: JP Morgan, California Air Resource Board "Draft 2022 Scoping Plan Update"
3. Back on the ground in California…
The Firetrail team have been on the ground to assess progress on the Google / Lendlease urban development project in California this week. Lendlease currently has a $100bn+ development pipeline and execution of key developments such as the Google project will be key in unlocking value for Lendlease shareholders.
Click this link for an interesting 2-min video with the Councillors view on the Google project.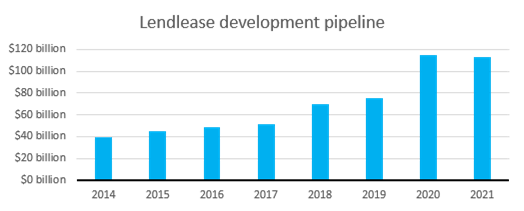 Source: Firetrail