1. Confidence is high…
Business confidence has bounced back to near-record levels post the extended Australian lockdowns, and the current macro environment is looking the most favourable for business credit and investment since the GFC, as non-mining investment levels hit 20-year highs.
2. The flow-cano…
According to analysts at Bank of America and EPFR Global, Investors have poured almost US $900 billion into equity exchange-traded and long-only funds in 2021, exceeding the combined total from the past 19 years!
The amount of money moving into the stock market dwarfed anything else this year. Bond funds attracted just $496 billion and money market funds received about $260 billion.
It has also been the biggest year for global initial public offerings, with over US $600 billion raised. Although we note over half of this has been through SPACs, or special purpose acquisition companies.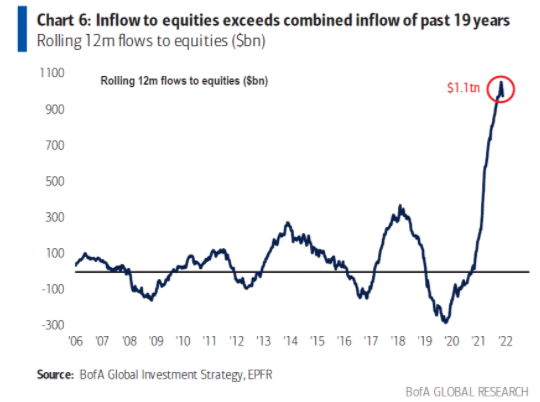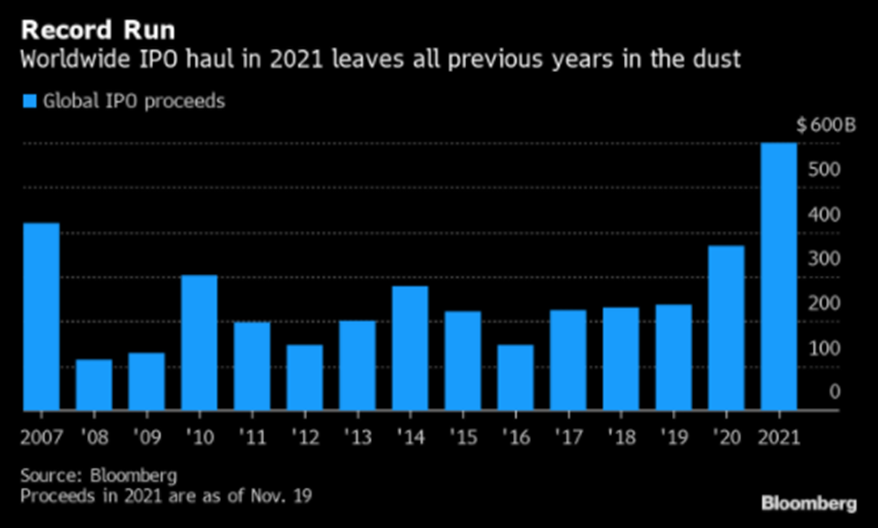 3. Turkey overload…
It's been a big week for Turkey! Not only were the US bird volumes in short supply heading into the Thanksgiving holiday. But the country's currency crashed 15% on Tuesday. The sell-off was triggered after Turkish President Erdogan defended his central bank's continued contentious interest rate cuts  (Erdogan…ok the Central Bank…made 3 cuts since September) amid rising double-digit inflation. Inflation in Turkey is now near 20%!
The Lira crash and high inflation has resulted in Apple pulling all sales from its Turkish website, as Apple products would cost significantly less in Turkey than in the Eurozone, UK, or US when tax is factored in.
Turkish Lira Spot