1. Back on the trendline…
Shopify fell over 14% after they announced they were cutting 10% of their workforce this week. Turns out the Covid induced surge in e-commerce spending hasn't lasted as long as they hoped. Shopify, and many other online retailers, had bet that Covid would permanently shift the channel mix away from physical retail. But it is clear that bet did not pay off for them. E-commerce adoption is back on the trend line.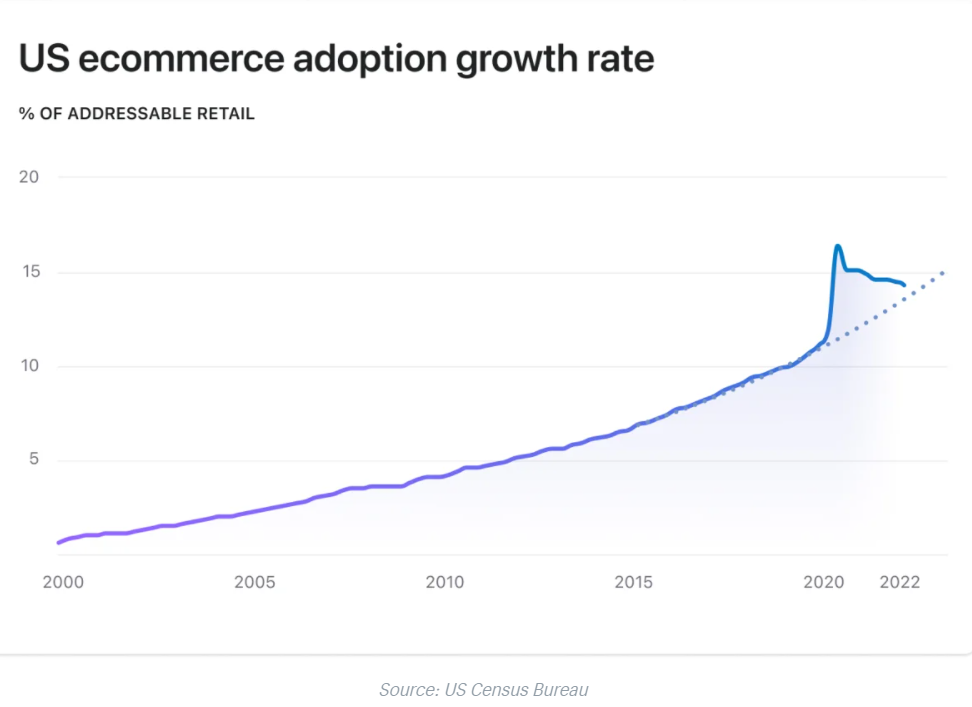 Source: US Census Bureau
2. Tap and go keeps going…
Whilst e-commerce may be back on trend, results from Mastercard and Visa this week showed consumers haven't stopped tapping their credit cards. Visa saw payments volume +12% y/y, with cross border volumes +40% as travel volume surpassed 2019 levels for the first time since the pandemic began. Mastercard also said they expect generally resilient consumer spending through the remainder of 2022.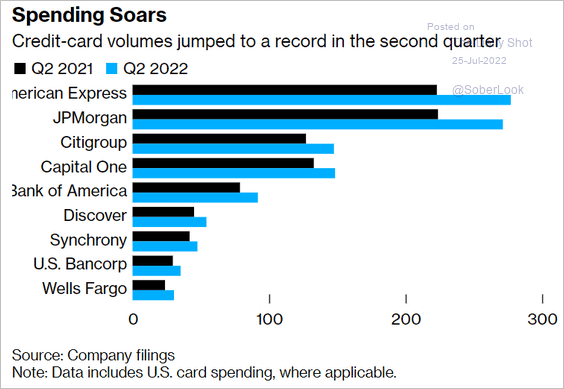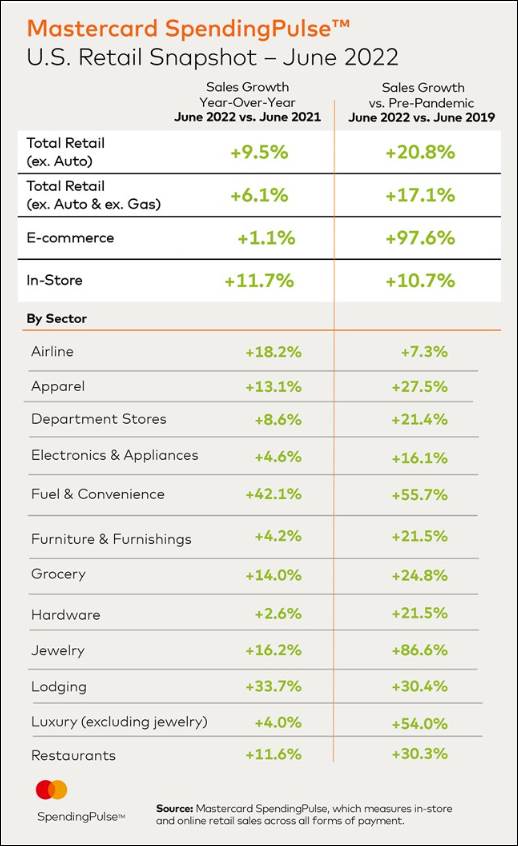 Source: Mastercard SpendingPulse
3. Where has the gas gone…
Nord Stream 1 is the single biggest gas pipeline between Russia and western Europe. We discussed the maintenance work on the pipeline in our Chart of the week earlier this month (watch it here). The news this week is that Russia has curbed gas flows from 40% to 20%, citing a 'maintenance' issue with a turbine, causing European natural gas prices to spike once again. Meanwhile Siemens Energy has commented that they have no damage reports from Gazprom on the Nord Stream 1 turbines.
EU energy ministers reached an agreement this week requiring voluntary reduction of gas consumption by mid-September of 15%. The EU could make the requirement mandatory should conservation targets not be reached.
German business confidence has deteriorated to the worst level since early on in the pandemic, and economists believe they are on the brink of a recession. Could they be the first European domino to fall…​​​