1. The state of the transition…
2022 was the first year when investment in energy transition equalled that of fossil fuels, according to BloombergNEF. It was also the first year when investment in decarbonizing surpassed $1 trillion. The annual increase of more than $250 billion was the largest yet.
Meanwhile China is still generating more electricity from coal alone than the US from all sources combined.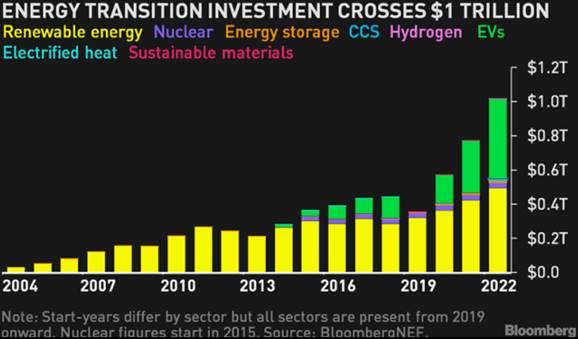 Source: BloombergNEF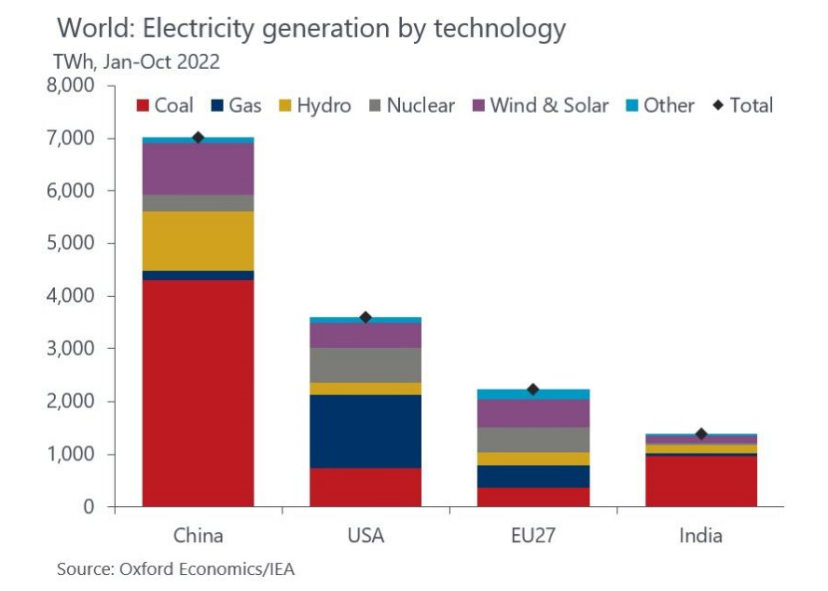 Source: Oxford Economics/IEA
2. The state of the union…
The amount of money sloshing around the US economy shrank last year for the first time on record. This is giving more hope to economists that US inflationary pressure will abate. The Federal Reserve's main measure of the nation's money stock has fallen by more than $530 billion since last March when the Fed kicked off their aggressive tightening policy.
Meanwhile US national debt has surpassed $31 trillion! And roughly 25% of total national debt incurred over the last 230 years actually occurred during the 4 years of the Trump administration. Largely due to the unprecedented ~$4 trillion in pandemic relief payments offered to Americans. Biden has accounted for ~11% of the debt during his administration.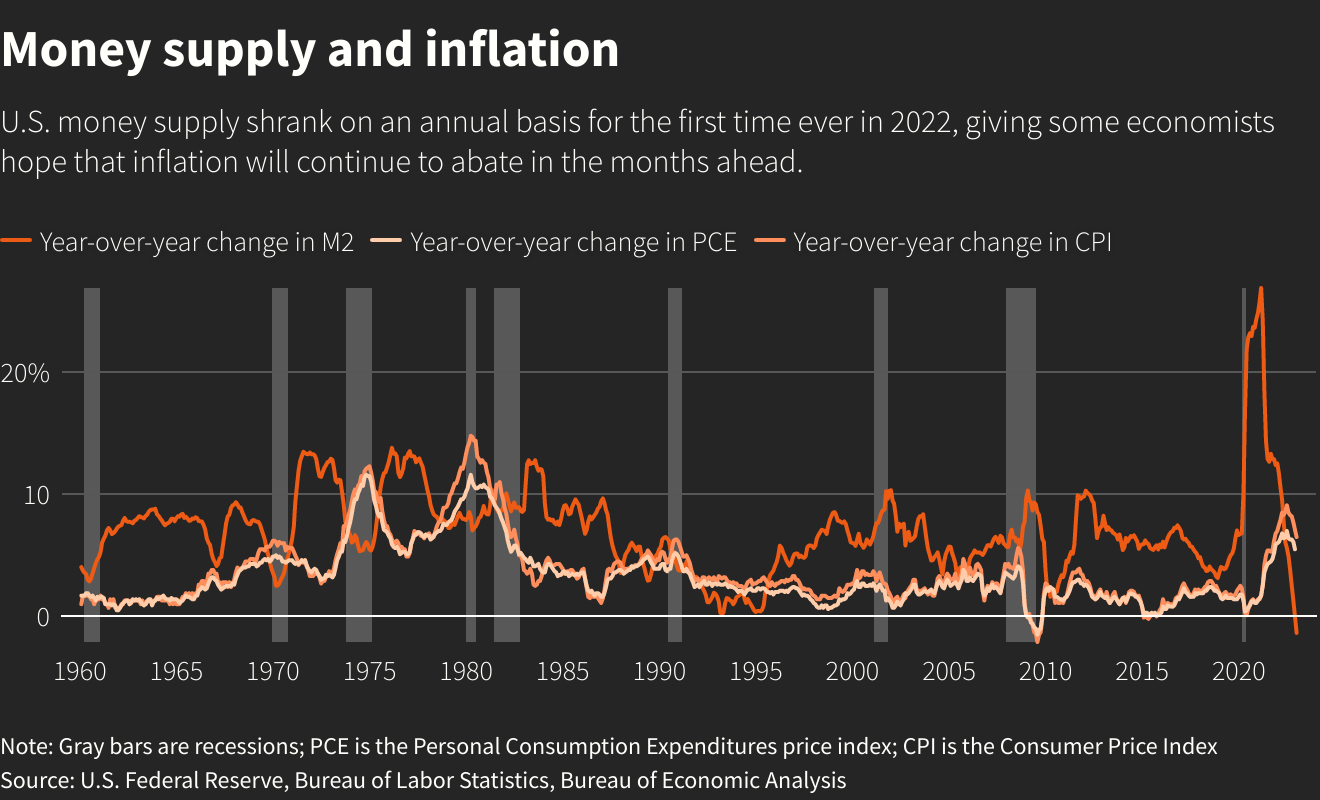 Source: Bloomberg

Source: Morgan Stanley
3. The state of communication…
The focus on the consumer is at extreme levels. Let us know your take on this data point. We've seen global smartphone shipments record their worst quarterly drop on record, falling 18.3% in the December Quarter YoY. For calendar year 2022, shipments fell 11.3% and marked the lowest total for a decade. Are we at peak smartphones?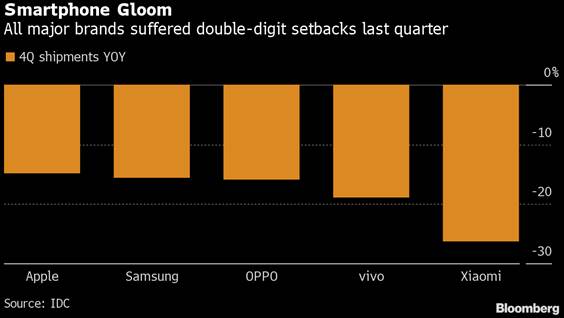 Source: IDC, Bloomberg