1. Home is where the office is…
Over 20,000 bankers, traders and other workers have reportedly turned their offices into their home this week, as Shanghai went into strict Covid lockdowns. Some 23 Chinese cities are under total or partial lockdown currently, affecting an estimated 193 million people in areas accounting for 22% of their GDP.
As a result of the lockdowns:
Port cargo volumes have dropped by about a third since March 12, with increased safety measures incorporated
Flight activity into Shanghai Pudong airport was just 3% of its rate last month
Trucking services in and out of Shanghai are down an estimated 30%.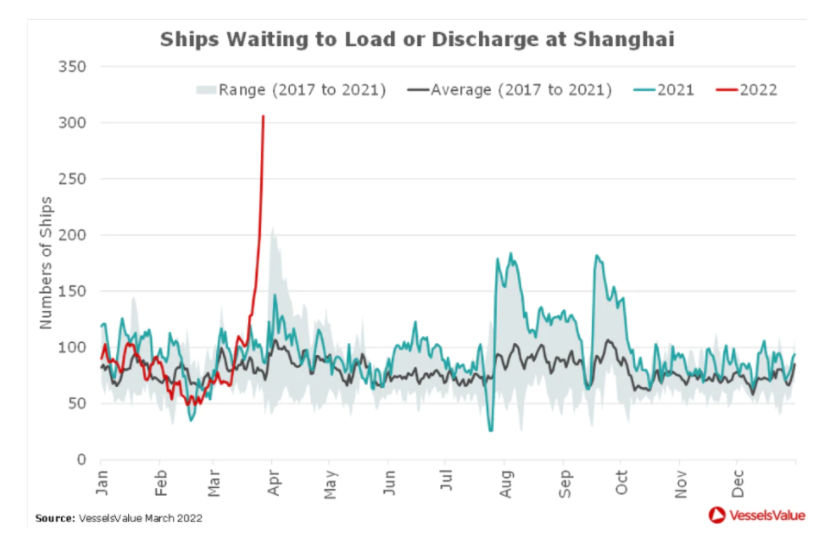 Source: Vessels Value
2. Bill shock…
A surge in coal and gas prices, partly due to sanctions on Russia, has driven wholesale electricity prices through the roof. It is interesting to note that wholesale prices make up 40% of a retail bill. Industrial users even more so. Wholesale electricity prices in NSW have almost doubled versus a year ago, while VIC prices are up around 50%. This is pushing the earnings pendulum further towards commodity owners and away from commodity users.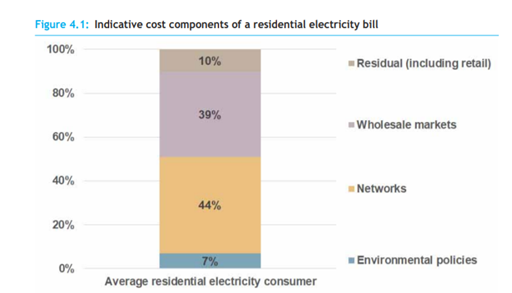 NSW electricity baseload futures prices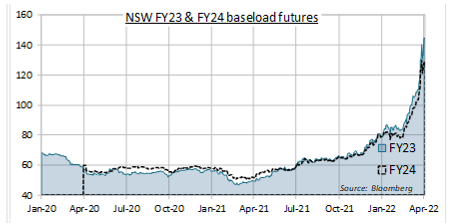 Source: AEMO, Bloomberg
3. Jobs are tight…
The ratio of job vacancies to unemployed persons is at very high levels across all states in Australia. Since the 1970s there had been a relatively consistent relationship between the job vacancy rate and the short-term unemployment rate. Until now. More signs of how tight the labour market is. Check out the Chart of the week video below to hear some potential implications.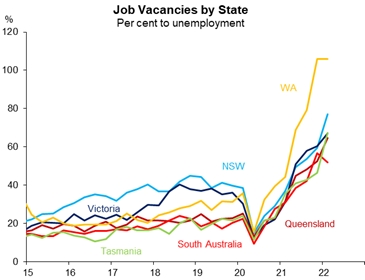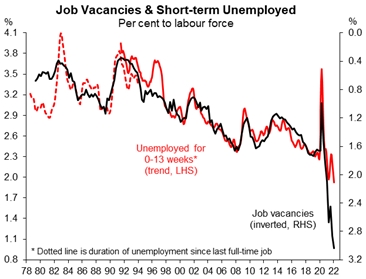 Source: ABS, Seek, Macquarie Macro Strategy​​​​