1. Clear skies ahead…
Flights from Sydney and Melbourne airports have picked up above pre-Covid levels, as Australia's borders have fully re-opened. We have also heard that the click throughs to the booking page on Qantas' website are back to pre-Covid levels. The demand for travel continues!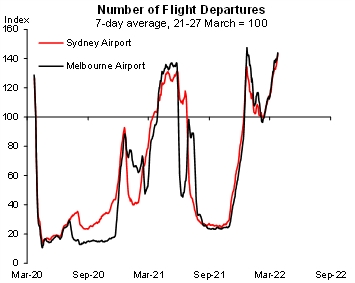 Source: flightradar24.com, Macquarie
2. SOLD…
US mortgage rates have shot up recently as the Fed begins their rate hiking cycle. Rates were ~3.7% at the start of March and are sitting around ~4.6% currently. Levels last seen in December 2018. We note US mortgage applications are down on an elevated 2021. But they are in line with 2020, and still well above 2017-19 levels. This is a 4-week average measure. On a y/y basis, the weekly print was actually 11% above 2020.
US Mortgage Applications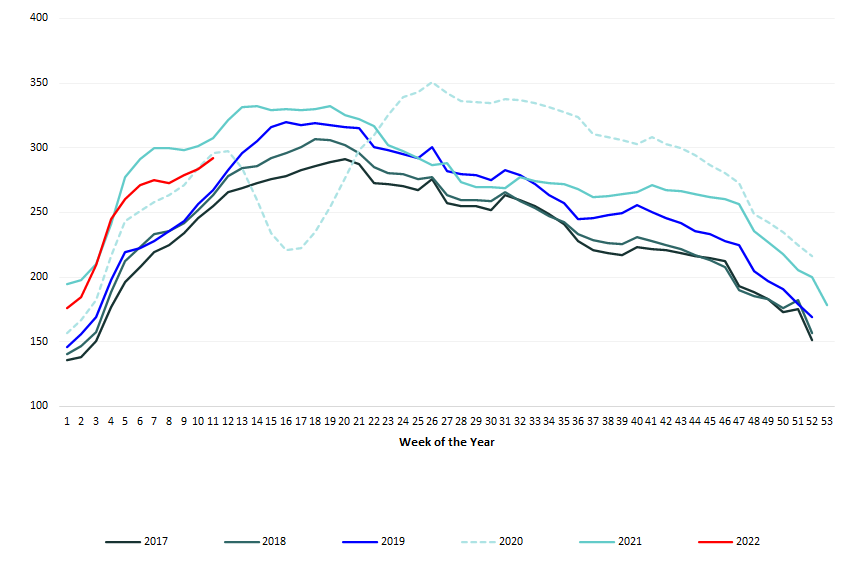 Source: Mortgage Bankers Association
3. Plant the seed…
Global fertiliser prices are at decade highs following supply side concerns arising from the Ukrainian conflict. Russia and Ukraine are major global suppliers of fertilisers with concerns an absence of exports will further put pressure on agricultural markets to find nutrients for upcoming crops.
Firetrail owns IPL across our funds. IPL manufactures fertilisers and explosives products in Australia and the US. Its relatively attractive cost position places IPL in good stead to benefit from the recent surge in global fertiliser prices.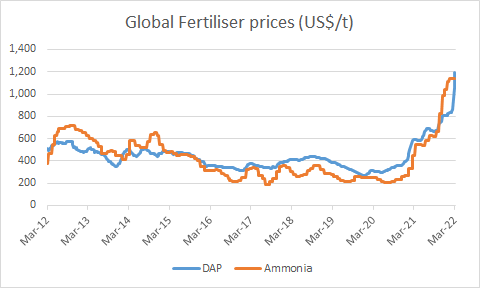 Source: Firetrail, Bloomberg