1. Working class man…
This week our High Conviction Fund analyst, Alex Collen, went to Port Kembla in Wollongong to see Portfolio Holding Bluescope's steel mill. The mill produces about 3 million tonnes of steel a year and is the largest of the company's global operations. He got to see the steel-making process from start to finish, from iron ore, all the way to finished products such as Colorbond. The key takeaway was that steel demand in Australia remains strong in core construction markets, with exciting new opportunities in new markets such as renewable energy.
Did you know the first blast furnace was built at Port Kembla in 1928? The top picture below shows the outside of a modern-day blast furnace. If the setting looks familiar, that may be as it was used as the location for Jimmy Barnes film clip for Working Class Man. You can refresh your memory here!
Outside of the blast furnace, where iron ore is turned into liquid iron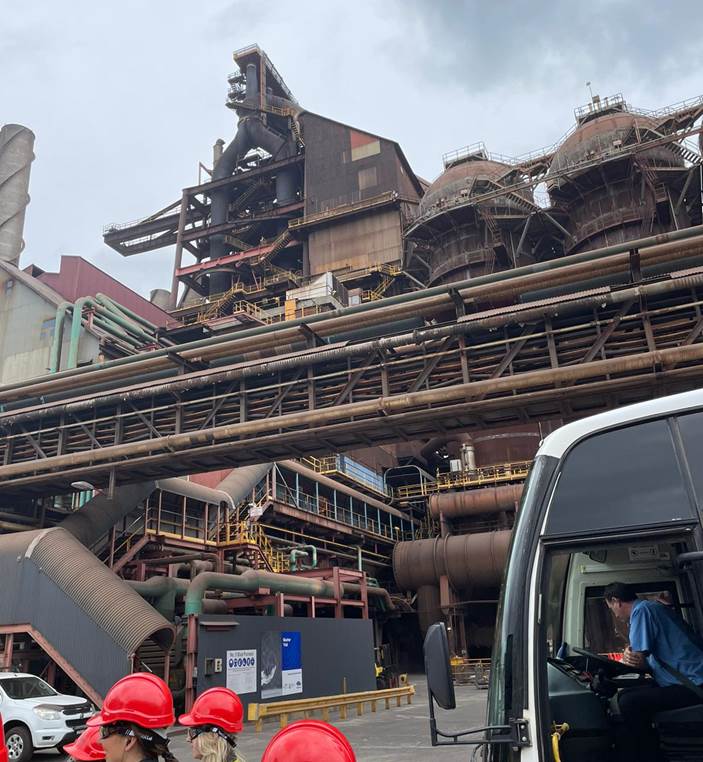 Alex Collen and the basic oxygen furnace, where liquid iron is turned into steel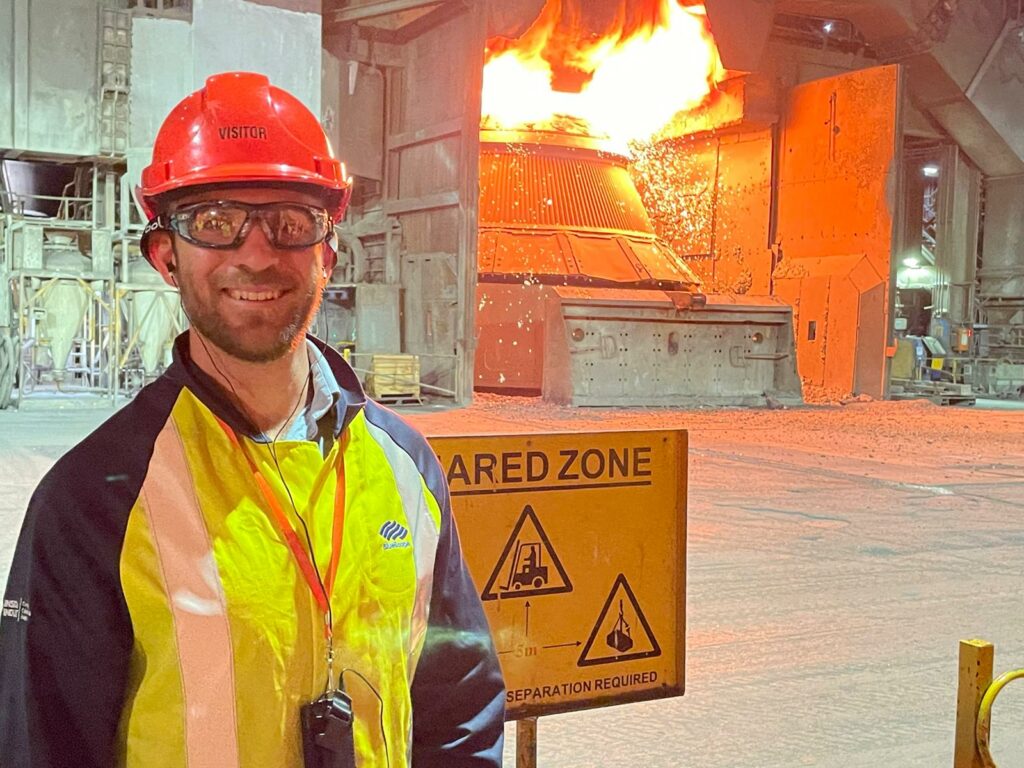 2. Rent watch…
It's a good time to be a landlord, not a tenant. SQM data shows capital city asking rents have risen nearly 25% since the start of 2021. And over 20% in just the past 12 months. This follows a rise of only 11% between August 2009 to December 2020.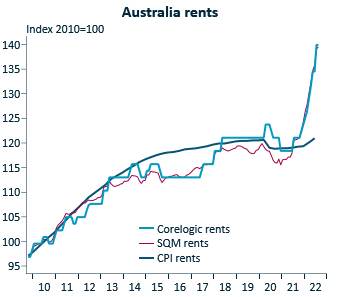 Source: IFM Economics
3. Back to the real world…
The US has returned from their summer holidays. And more Americans have decided to return to the office. Last week, occupancy rose more than four points to 47.5%, the highest level since before the pandemic, according to Kastle. All cities tracked saw significant increases last week, with New York City experiencing the biggest jump, rising 8.7 percentage points to 46.6% occupancy. Despite that, Austin, Texas still surpassed New York City with office occupancy reaching 60.5%.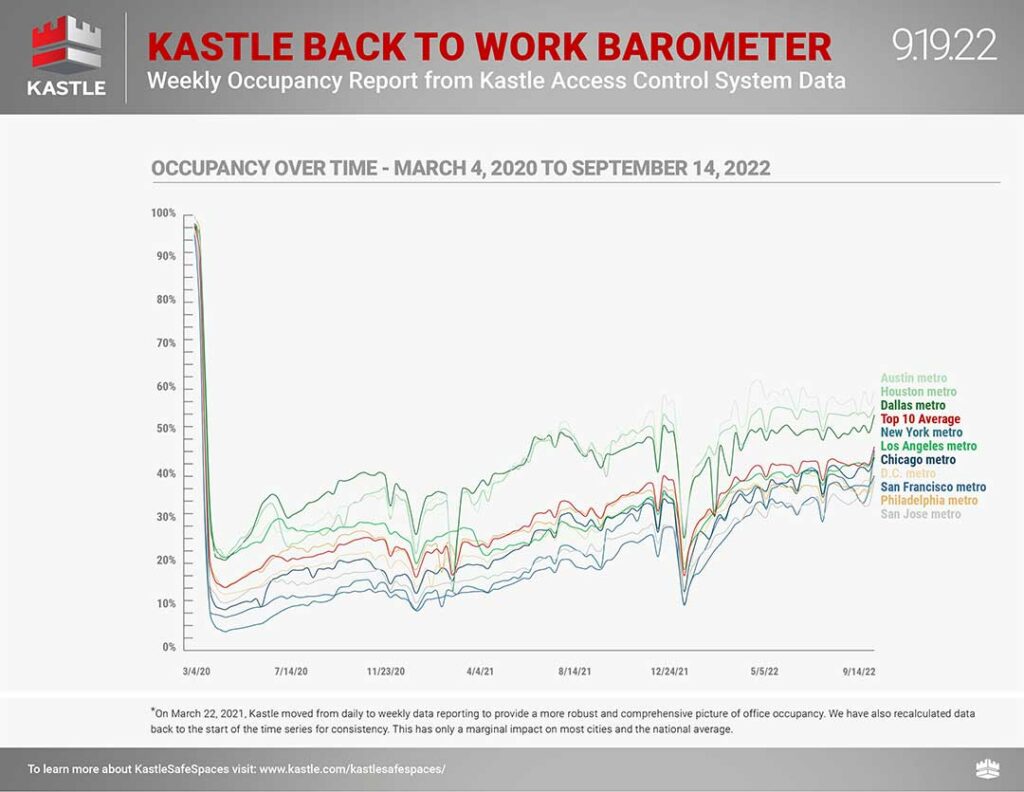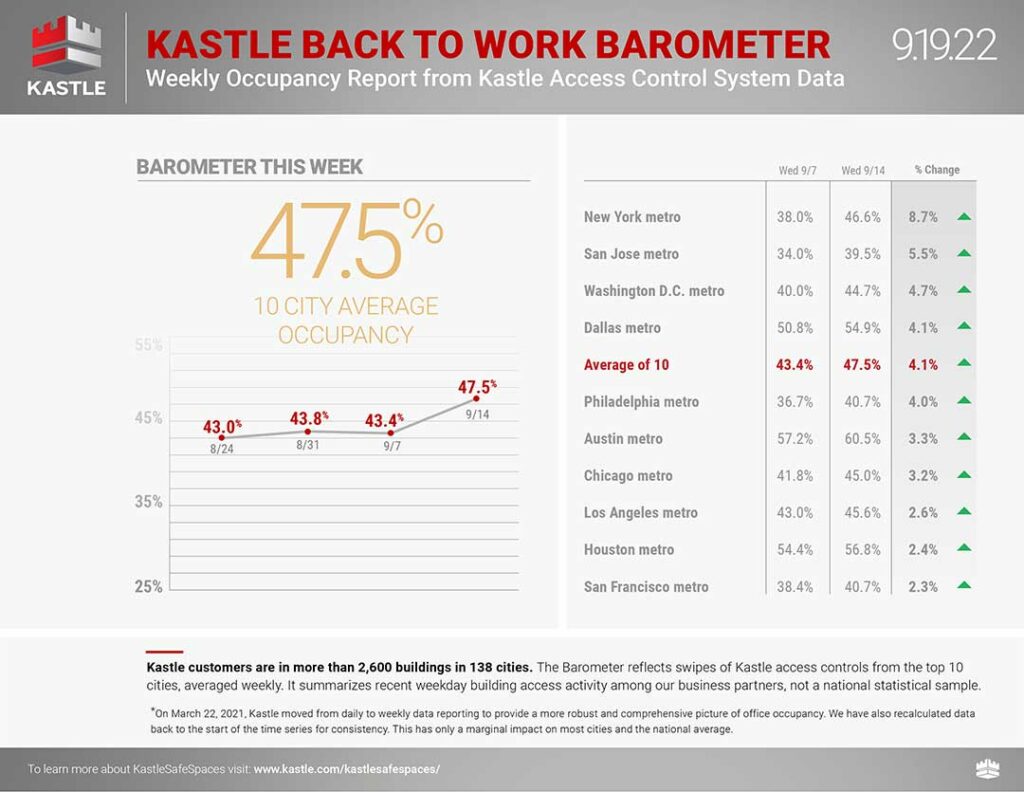 Source: Kastle