1. Christmas shopping…
Indicators of Australian consumer spending continue to reflect a swift bounce back from lockdowns, and a significant increase from 2020, as we enter the holiday shopping period!
2. Bye to the budget breakfast…
The UN Food and Agriculture Organisation (FAO) food price Index rose 1.2% in November, and has risen >27% since November 2020! The latest monthly increase marked the 4th consecutive monthly rise, putting the index at its highest level since June 2011. Looking at the sub-indices, it was cereals and dairy that rose most significantly, followed by sugar – Corn Flakes isn't the value breakfast option it used to be! The price rise has been attributed to a combo of bad weather, inflated shipping rates, and worker shortages.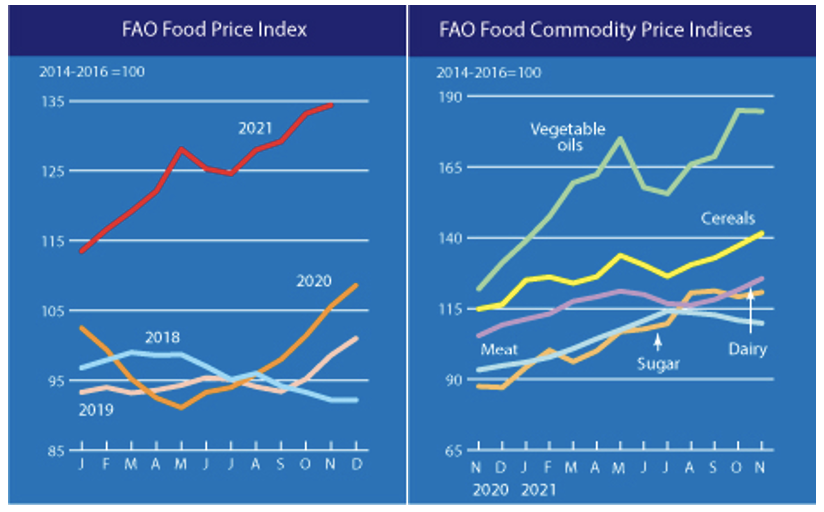 Source: FAO.org
3. What's ahead for 2022…
January typically makes up 134% of yearly equity flows. ~22bps of new money (not including money leaving bonds or cash) comes into the market every January. This is $62 Billion of new money. It doesn't seem like the flow-cano is over yet!
Source: Goldman Sachs