1. Pricey tasks…
Firetrail Small Companies holding, Airtasker, released their 1H22 result this week. It demonstrated the resiliency of the Australian business during lockdowns with total transaction value up 15% yoy. Growth improved as the country emerged post-lockdowns with December up 28% yoy. They also reconfirmed the widespread wage inflation going on through their Airtasker wage price index (AWPI). This measures actual data from completed tasks transactions. There was over 200,000 posted tasks in December, with spikes across hospitality, trades and home services.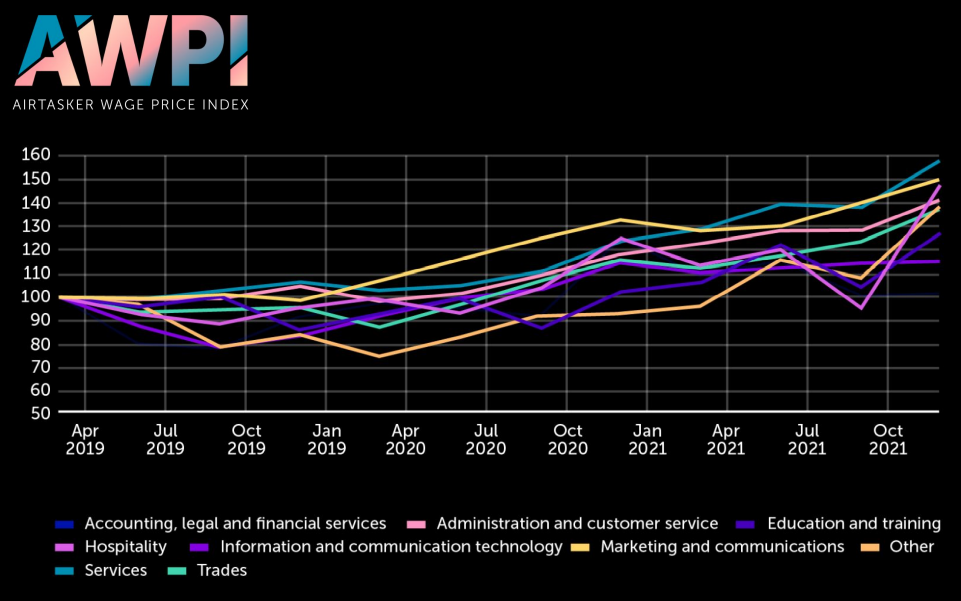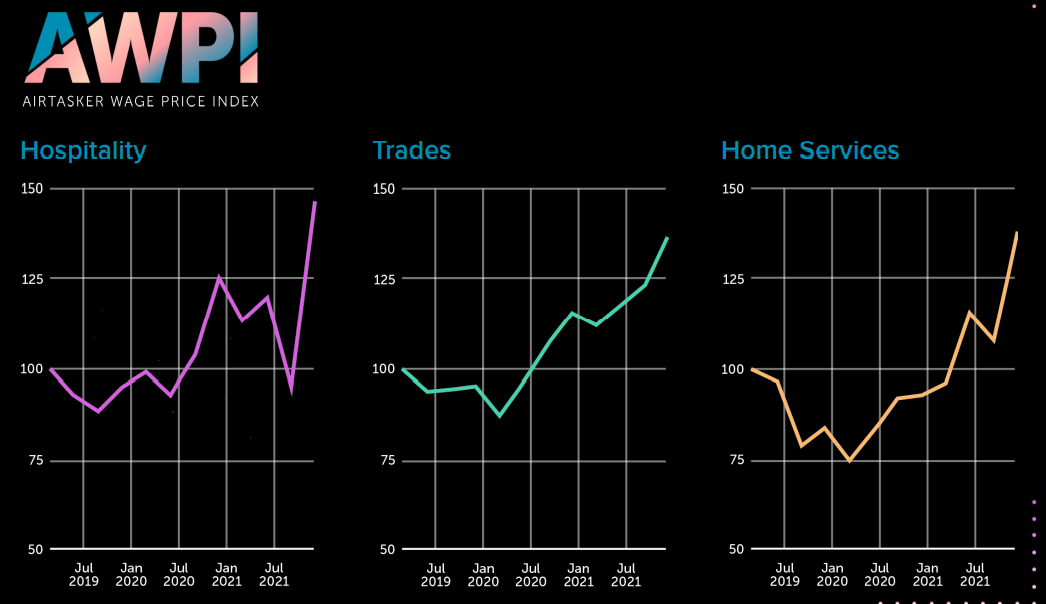 Source: Company result
2. All aboard…
Train cancellations caused chaos in Sydney this week. So lots of the team (and city) was back on the road in cars.
We did some digging into what's going on in the US and found vehicle miles travelled is now up on pre COVID. But public transport is still down 50%. And if you're wondering what cars everyone is driving, EV sales are still increasing!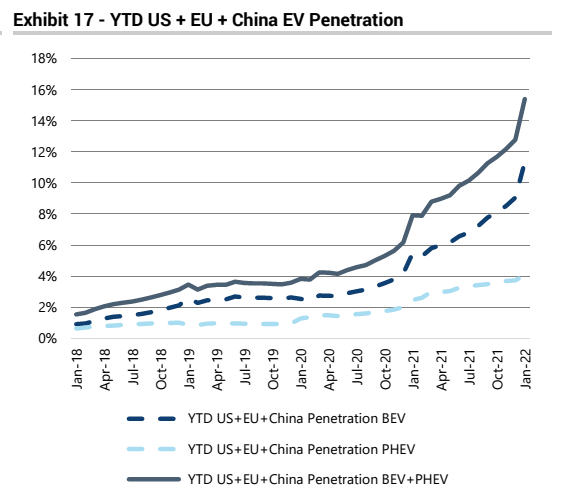 Source: Jefferies. Note BEV = battery electric vehicle, PHEV = Plug-in hybrid electric vehicle, HEV = Hybrid electric vehicle
3. Heading Downunder…
Australia re-opened its borders on Monday after being closed for 702 days (since 20 March 2020). Net permanent and long-term arrivals to Australia, a monthly proxy for net immigration, already jumped sharply in December.​ The Government has said that ~80,000 international students have arrived since late 2021. And nearly 35,000 Working Holiday Maker visas have been approved since November. Hopefully the hospitality staff shortages will improve soon!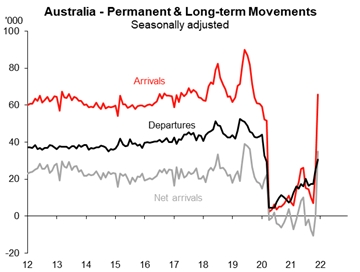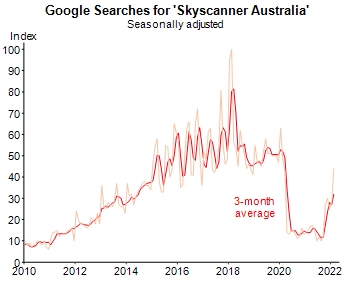 Source: ABS, Macquarie Macro Strategy