1. Inventories rising…
Target, Walmart and other retailers' shares have slumped recently after reporting rising inventory levels. Many retailers experienced tremendous one-off growth as a result of COVID lockdowns. They should have taken the profits and run. Instead, they upped their production, optimistic that the super growth would continue… Now that consumers have diverted their spending to travel and experiences, retail revenues are down, costs are up, and warehouses are full…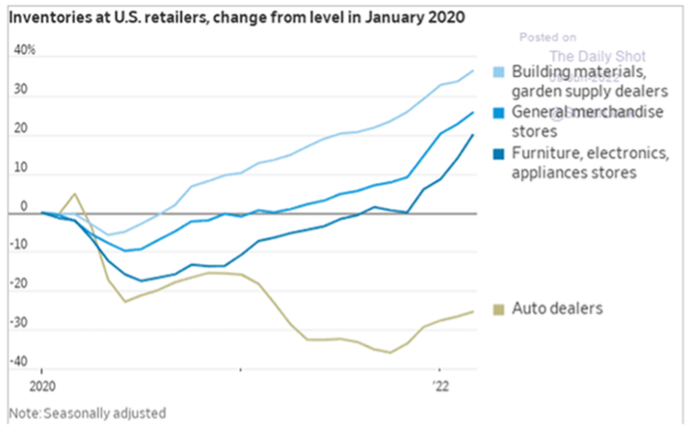 Source: Commerce Department, The Daily Shot
2. European Debt Crisis #2 averted?
Talk of rising interest rates sent European government bond markets into a spin last week. The 10-year government bond yields of highly indebted EU members like Greece and Italy spiked to their highest levels since 2014… While tight-belted EU member states like Germany are eager to stamp out inflation, higher interest rates could spell disaster for less disciplined states. At a 5% interest rate, Greece's annual interest repayments would amount to 10% of GDP… The European Central Bank (ECB) flew to the rescue on Thursday. At an emergency meeting, the ECB announced it would buy struggling government bonds to put downward pressure on borrowing costs.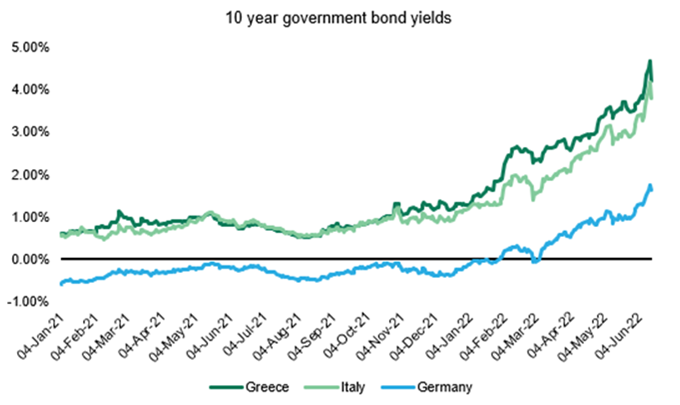 Source: Firetrail, Bloomberg
3. Chaos strikes Australia's electricity market…
Severe supply constraints are causing chaos in the Australian electricity market this week. To make matters worse, the supply shortage is occurring when electricity demand is high due to a cold snap… Over the long term, wholesale electricity prices are typically ~$70 / MWh. This week, prices spiked to a staggering $15,100 / MWh! The high prices led to a $300 price cap being enforced and finally the regulators took control of power stations. A $300 price is not profitable for power producers. However, the regulator has promised they will be refunded their cost to generate plus a small margin.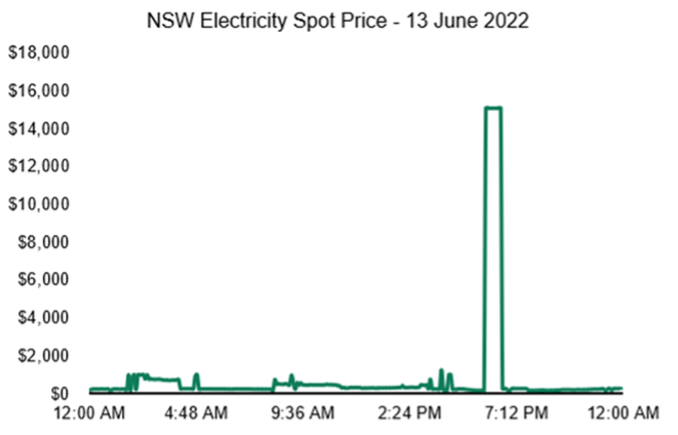 Source: Firetrail, AEMO