1. Target practice…
While much is said of OPEC and their motivations, one thing is clear. They are not producing as much as they agreed to. In fact, OPEC has systematically missed production quotas every month for the past 13 months. With a tight market, and 3mmbbls of jet fuel still missing, the market could get even tighter in the next 6 months.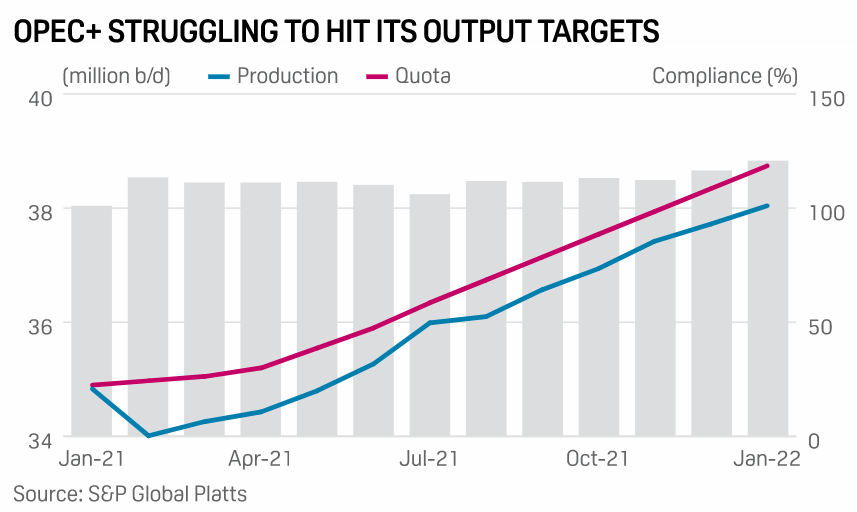 2. Breakfast blowout…
Coffee futures reached their highest level in ten years in New York this week, amid mounting concerns over tight supplies. Arabica prices have more than doubled over the past year following dry weather in Brazil, supply chain turmoil and freight costs. To tackle the short supply, roasters have tapped inventories and sent stockpiles monitored by the Futures exchange to the lowest level in 22 years.
Meanwhile lean hog futures (aka bacon!) prices have also skyrocketed due to similar supply chain and freight cost issues.
Coffee Futures: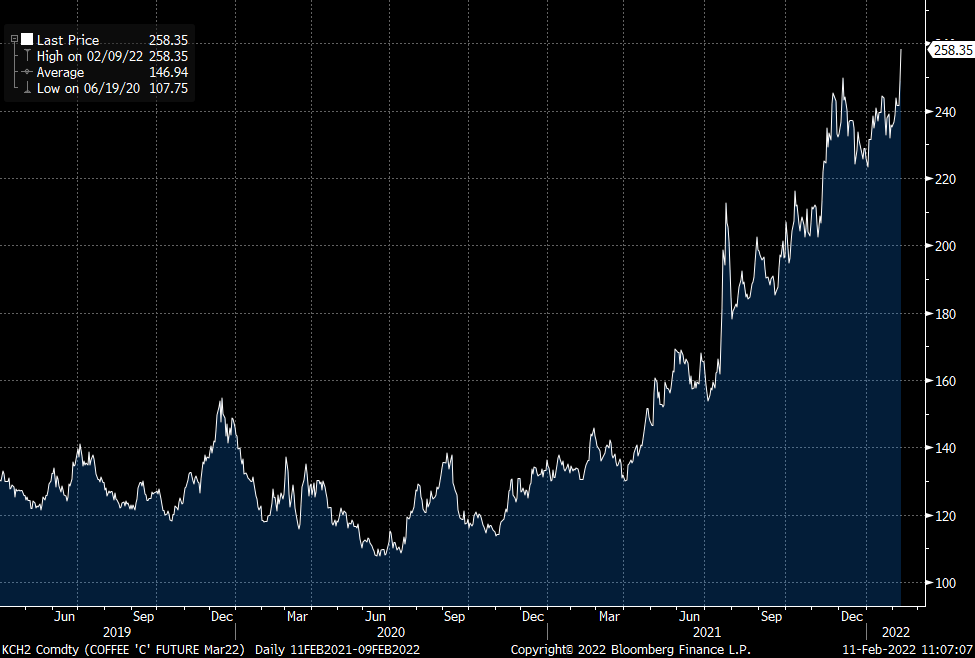 Source: Bloomberg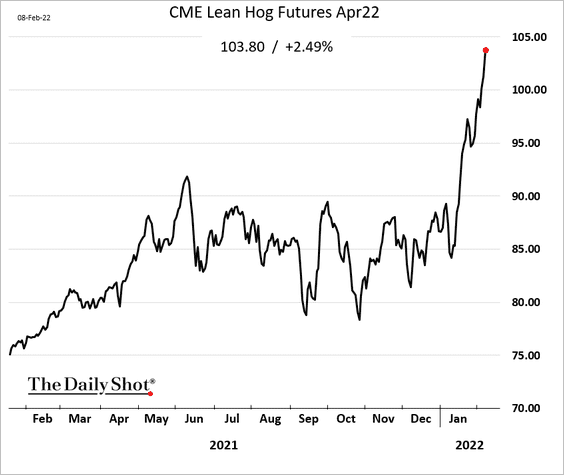 Source: The Daily Shot
3. All in the ingredients…
In case you didn't already know, Inflation isn't just in your breakfast, it's everywhere!
IFF, held in the Firetrail S3 Global Opportunities Fund, is a global leader in the ingredients behind your favourite consumer food. In their update this week they said they are seeing their costs go up 10% as raw material prices increase. However, they expect to completely offset the inflationary pressures through price increases. And their main competitors are doing the same. The top 3 global ingredients players have a 65% market share. So look out for higher prices at supermarkets around the world!
Portfolio Managers Patrick and James provided an update on the Fund at the Pinnacle Insight Series this week. You can watch the video here (Skip to 52:00 to see the team in action)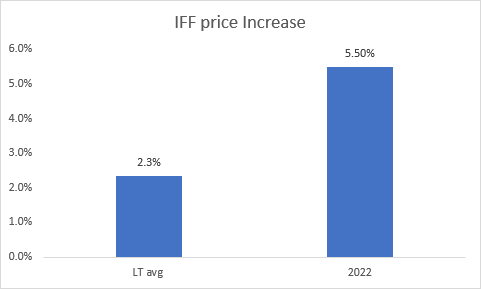 Source: IFF, Firetrail