1. Increasing energy…
The IEA (International Energy Agency) warned this week that "the world has never witnessed such a major energy crisis". And the chart below from Wood Mackenzie helps put that into context. WoodMac has a database of over 3,000 assets and companies in the resources space. And their data shows investment is falling. The blue and green bars from 2023 onwards in the chart below show the required increase in spending to meet climate targets, including the Energy Transition Outlook (ETO) and Accelerated Energy transition (AET) 1.5 degree pathway.
If we are going to transition successfully, we need investment. And to incentivise investment, raw materials pricing needs to remain elevated. Firetrail remains overweight energy on the back of this supply imbalance thematic.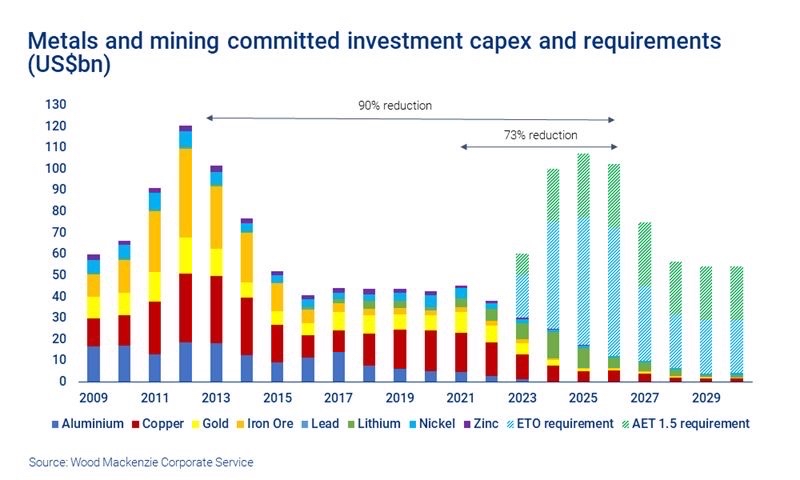 Source: Wood Mackenzie Corporate Service
2. Getting gassy…
Natural gas prices have been spiking again and are now above US$50/mmbtu. This is creating headaches for European ammonia producers which have seen costs of production soar to over $2,000/t, versus the ammonia price currently trading around $1,000/t.
The chart below illustrates the close relationship between ammonia prices and the cost of production for European producers. These producers are the marginal suppliers into the global market and need to remain marginally profitable for the world to continue to receive its ammonia requirements.
Fortunately for Firetrail holding, IPL, it has low cost ammonia production in the US. IPL's equivalent cost today is less than $300/t given its access to low cost US gas. This suggests strong cash generation today, but it's likely to accelerate as ammonia prices catch up to costs of production.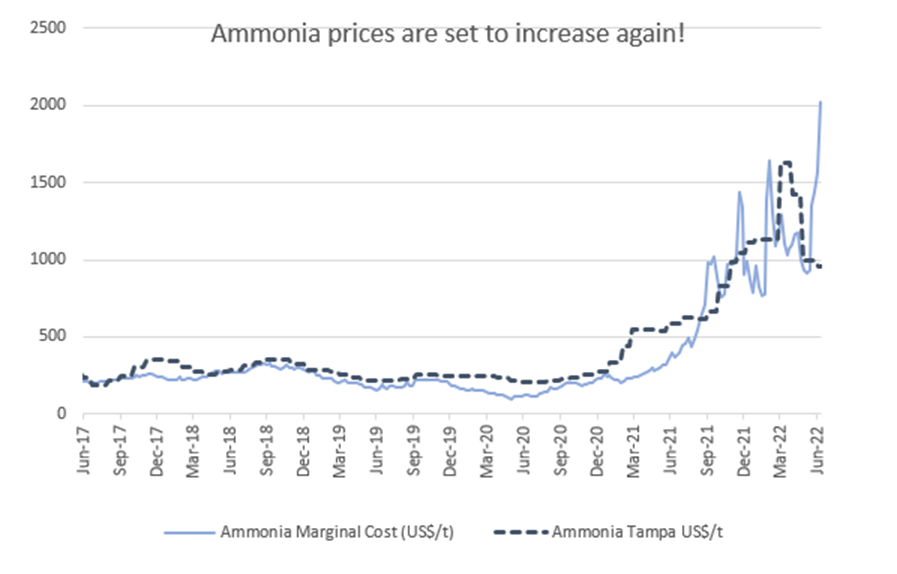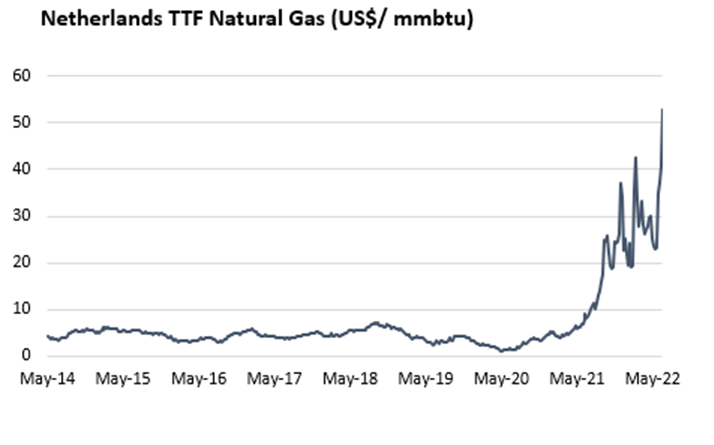 Source: Morgan Stanley
3. Workers wanted…
Australia recorded its lowest unemployment rate since 1974 this week – dropping to 3.5%. It was the eighth consecutive monthly increase in employment. With a new record high participation rate of 66.8%. According to Barrenjoey there is now 1 unemployed person per job vacancy. This is typically 3 to 1. While in the US, Germany and the UK there are more job vacancies than unemployed people.
It's getting very tight out there!​​​​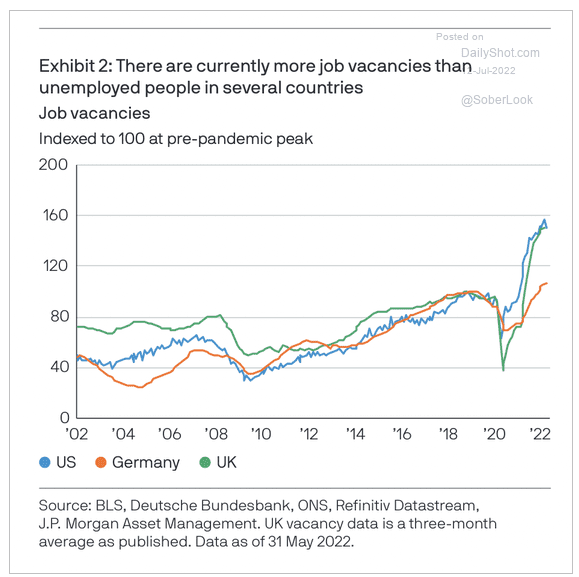 Source: BLS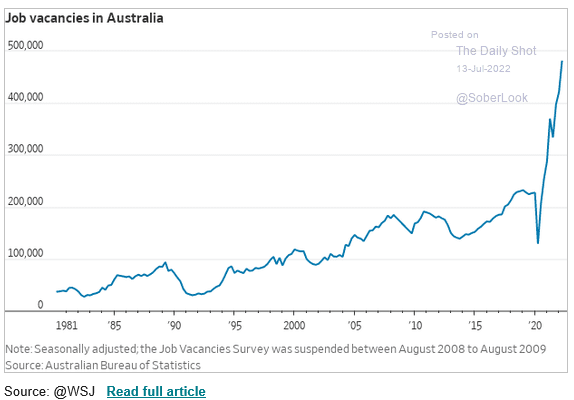 Source: The Wall Street Journal