1. Hot property…
This week, Origin Energy (ASX: ORG) announced a huge $18.4 billion takeover bid from a partnership including Brookfield Asset Management and MidOcean Energy. If it goes through, Origin's energy markets business will be spun into the $15bn AUM Brookfield Global Transition Fund, while MidOcean will take its LNG assets.
The $9 per share bid represents a 55% premium to the pre-announcement share price of $5.81. It affirms Firetrail's view that Origin's energy assets are highly attractive and undervalued by public equity markets. Over the coming year, Origin is set to benefit from high electricity and gas prices, a credible plan to decarbonise and 4.2 million retail customers.
Origin is a significant overweight position in the Firetrail High Conviction Fund and Firetrail Absolute Return Fund.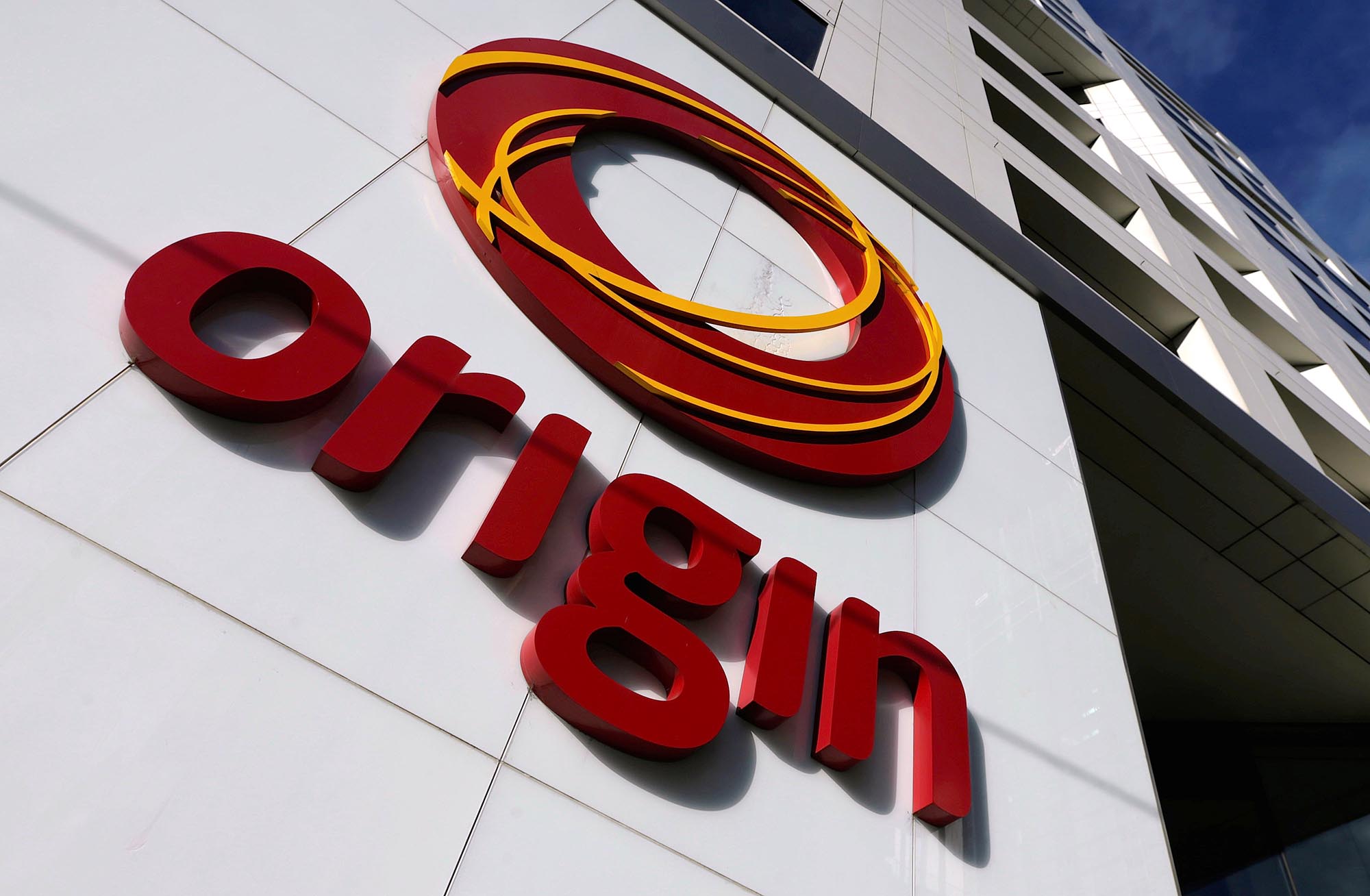 Source: Reuters
Illustrative only and not a recommendation to buy or sell any particular security
2. Work to live…
The US is facing an affordable housing crisis. ~7 million families pay more than half of their income in rent. And the pressure is building on those families.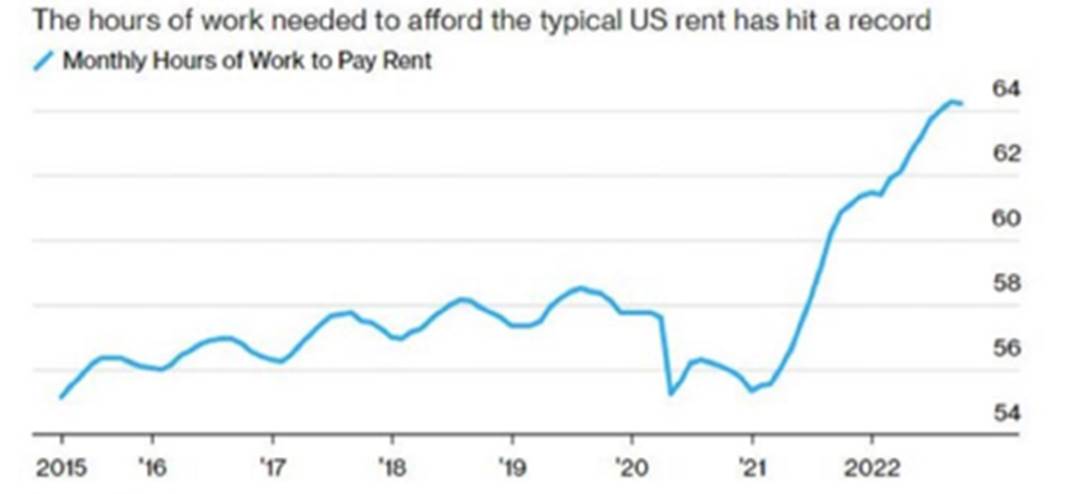 Source: Zillow. Analysis based on average hourly earnings and Zillow's Rent Index
3. Why we see glitter in gold…
There's been a meaningful disconnect between the AUD gold price and Aussie gold miners this year, as shown in the chart below. Part of the reason is mining cost inflation due to labour costs, general inflation and in some cases lower copper prices. Some of these headwinds are likely to subside over time and we feel there is a strong case for including gold miners as a defensive part of a portfolio.
Slowing interest rate hikes, a softening USD and a recession usually support a higher gold price. Our pick of the gold miners is Newcrest Mining (ASX: NCM). We expect that NCM will move from 3 to 6 tier one gold mines over the next few years. The share price is very attractive at current levels considering its growth prospects.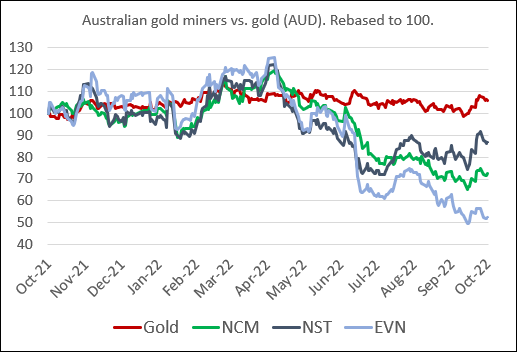 Source: FactSet, Firetrail
Illustrative only and not a recommendation to buy or sell any particular security