1. Back on the job…
SEEK job ads have bounced back in Sydney as we prepare for 'freedom day' and Statewide reopening. The number of new job ads posted on SEEK's Australian website rose 6% m/m in September, including a 10% m/m rebound in New South Wales. Roy Morgan's Australian household survey for September also revealed a rise in employment (and decline in unemployment). Meanwhile US small businesses cannot fill their vacant positions!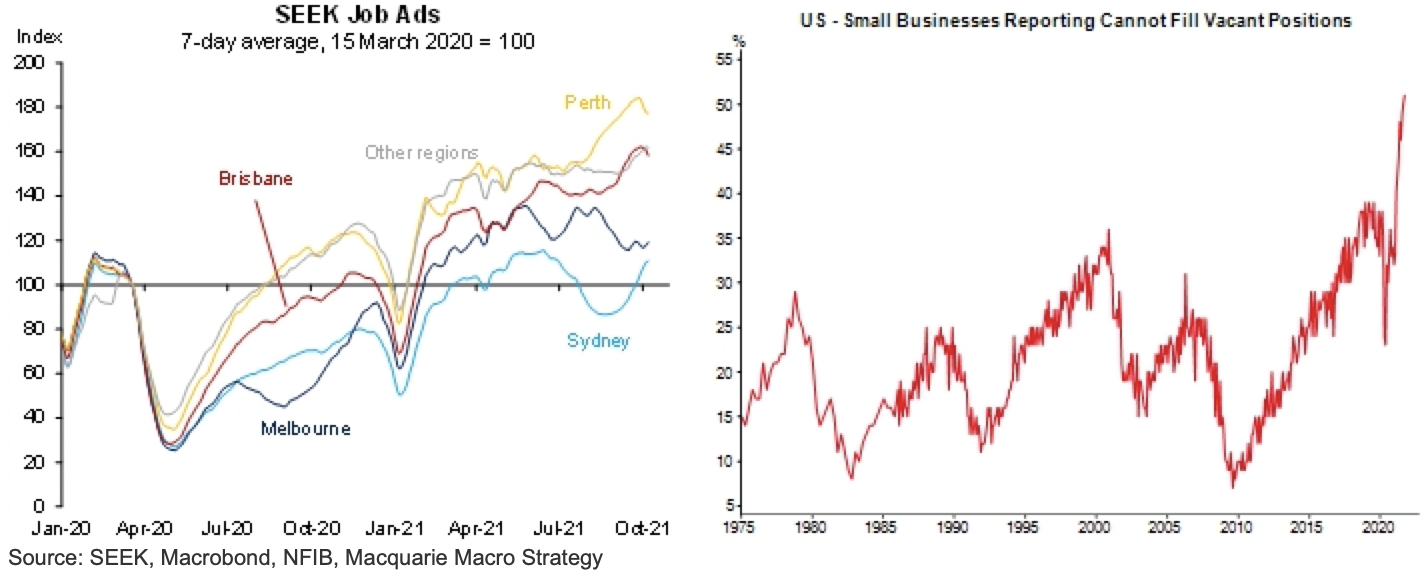 2. Cap rate slide…
Demand for Industrial property assets is hot. Over the last fortnight alone we've had Centuria buy $351mn of industrial assets (4.23% cap rate) and Dexus acquiring A$1.5bn of industrial assets and development land (4.7% cap rate). Most transactions are now neutral to dilutive. As such, this doesn't look to be a good environment to be chasing assets – especially with Central Banks turning more hawkish.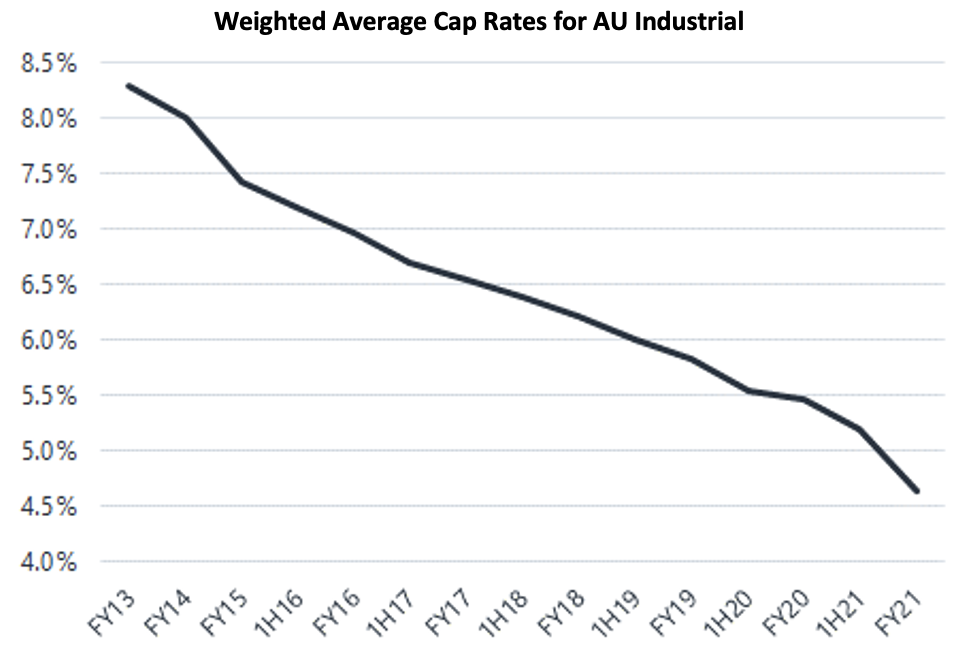 Source: Jarden
3. Shipping costs surge…
As warehouses get harder to find, we seem to also have entered 'Containergeddon', as shipping costs continue to skyrocket. As shown in the chart below, giant capesize vessels are now earning more than $80,000 a day, the highest since 2009, as a rush for ships outstrips supply. With demand for energy set to continue climbing this Northern Hemisphere winter, the outlook for the entire dry bulk shipping market is strong.
Retailers such as Walmart, US Target, Home Depot and Costco have taken measures into their own hands by chartering proprietary vessels to make sure Holiday deliveries arrive on time. Recent updates suggest 60 container ships carrying clothing, furniture and electronics are stuck off LA, the number 1 US port complex. Pre-Covid it was unusual for more than one ship to be waiting. Black Friday kicks off holiday season shopping on November 26.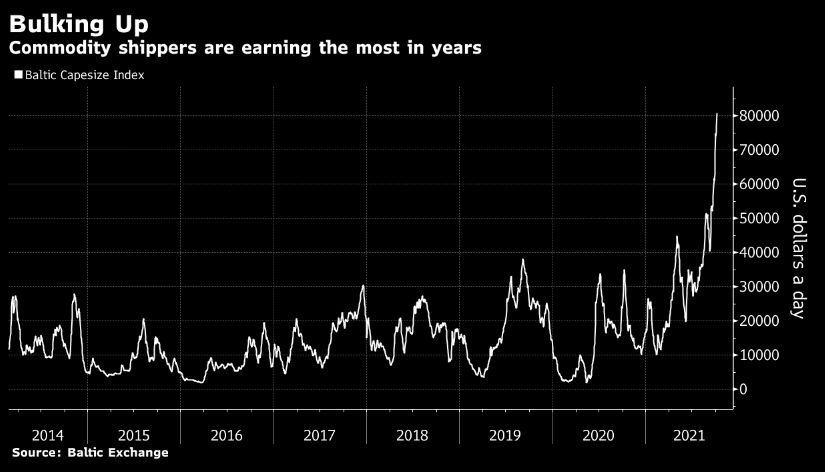 Source: Baltic Exchange, Bloomberg