1. On the national agenda…

Securing their supply chain was on the agenda for Japan this week. Japan Australia Rare Earths (JARE) signed a new agreement with Lynas Rare Earths, which is held across our Australian high conviction portfolios, purchasing AUD $200 million of stock and foregoing the historic interest due to the company. In return JARE gets an extended priority supply agreement that means the majority of Lynas' rare earths production will go to Japan through 2038. NdPr (a rare earth material) is a critical mineral used in EVs and modern devices (see picture below) and industries continue to look for ways to diversify supply away from China who is the major producer.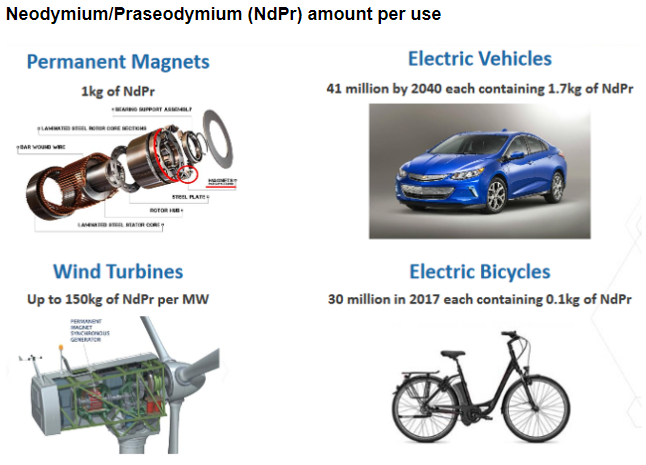 Source: Arafura, Seeking Alpha
Companies mentioned are illustrative only and not a recommendation to buy or sell any particular security.
2. Travellers' tales…
Justin Gray and Annabel Riggs, Portfolio Manager and Analyst respectively from our S3 Global Opportunities Fund, travelled down to Dandenong to visit the Alstom manufacturing site this week. Alstom is a global train manufacturer held in the portfolio, with Dandenong as their Aussie headquarters. You may have seen their trams running along George street in Sydney, but it is Melbourne that has the biggest tram fleet in the world. They walked away from the tour confident that the company is investing in the business process, and believe the demand outlook is strong.
Meanwhile High Conviction Fund analyst, Sean Drennan, has been travelling in the US this week. We are sure his interest in job ads is purely from a research perspective. But interesting to see how sticky wage inflation will be in the US. His picture below shows In-N-Out is offering up to USD $25.50 (AUD ~$39) per hour while California's minimum wage is $15.50 (AUD ~$24).
Justin Gray and an Adelaide tram at the Alstom HQ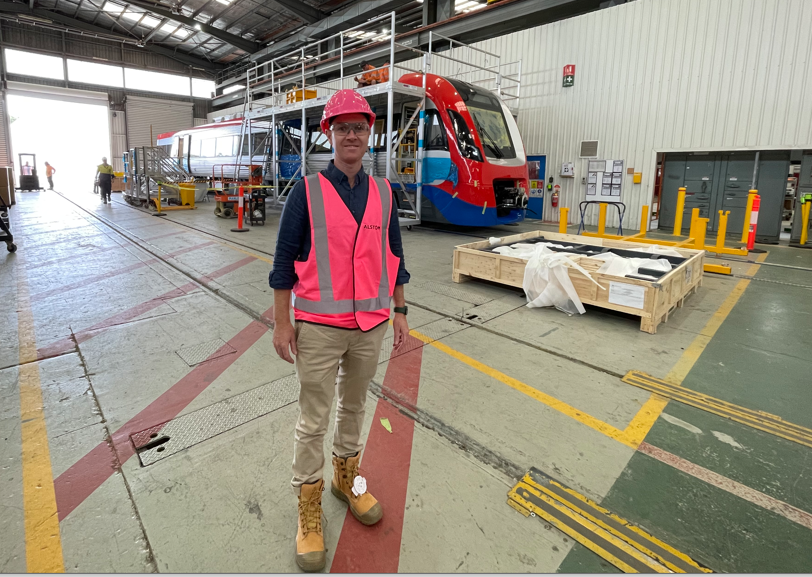 Annabel Riggs in the nose (cockpit) of a train at the Alstom HQ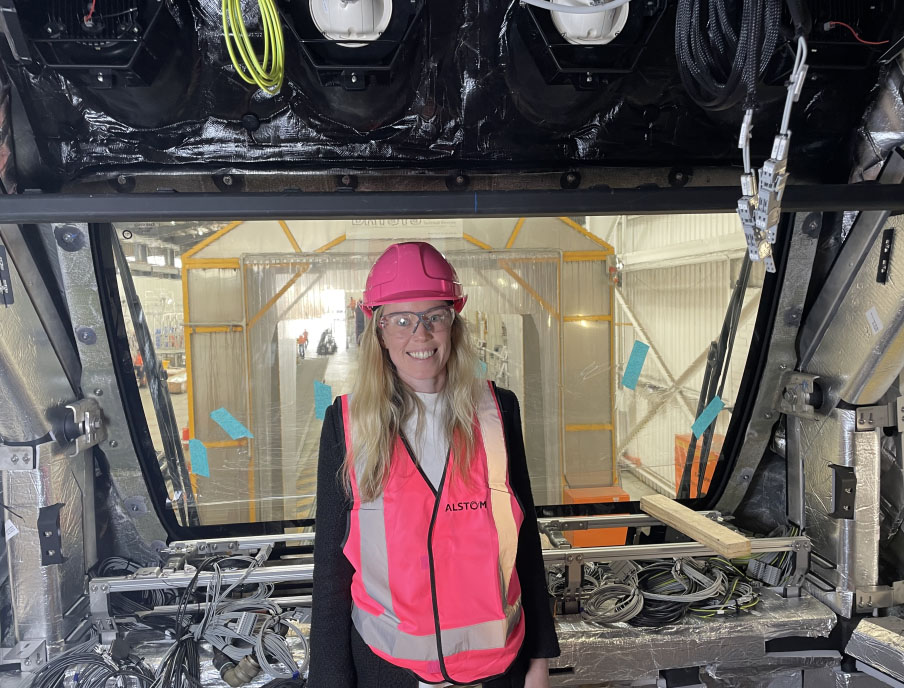 Companies mentioned are illustrative only and not a recommendation to buy or sell any particular security.
In-N-Out job ad in California
3. Time to bring out the crystal!…
Tomorrow marks 3 years since the World Health Organisation declared Covid a pandemic! Thankfully we are getting back to normal. See student visa holder levels in Australia and the NY Feds supply chain pressure index back to pre-Covid levels. Even jet fuel demand is set to hit pre-Covid levels by the end of the year based on schedules. Looks like some things really are transitory!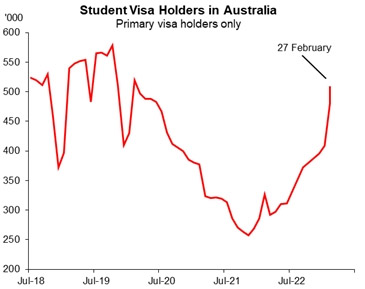 Source: Department of Education, Department of Home Affairs, Macquarie Macro Strategy
NY Fed supply chain pressure index is negative for the first time since August 2019
Source: Bloomberg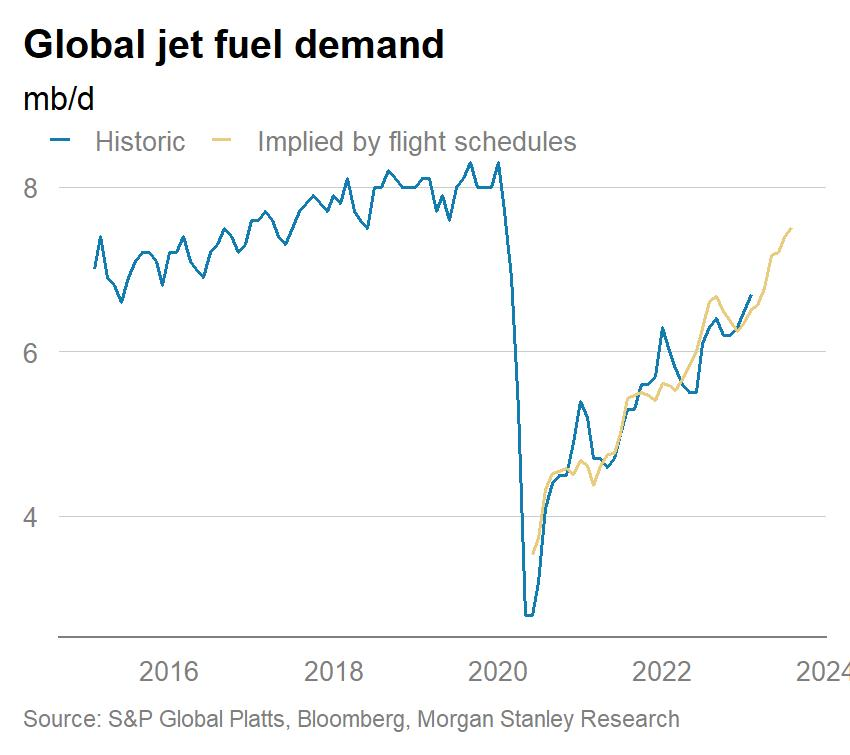 Source: S&P Global Platts, Bloomberg, Morgan Stanley Research