1. There's a long road ahead…
Leaders of the group of seven (Britain, Canada, France, Germany, Italy, Japan, and the US) met this week in the Bavarian Alps. Whilst they announced that a 'climate club' will be launched by the end of the year to speed up efforts to tackle global warming, they also announced they will allow public investment in new international fossil fuel projects. The group said that investment in LNG was a "necessary response to the current crisis" and that "in these exceptional circumstances, publicly-supported investment in the gas sector can be appropriate as a temporary response." Some countries, including Germany, have already said they will restart mothballed coal stations in an attempt to keep the lights on this winter.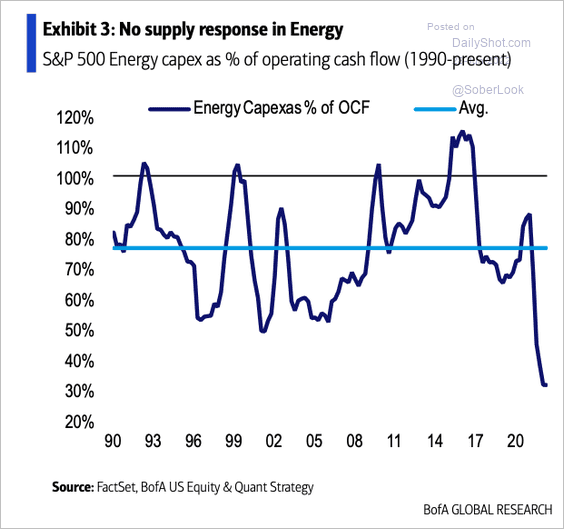 Source: BofA Global Research
2. Just keep buying, just keep buying… 
Global economies might be weakening, but they don't yet seem weak. At least on the below measures:
US retail investors have purchased over $24 billion worth of US stocks in June, in line with the average of the last 2 years
The US consumer balance sheet is very healthy, with $3 trillion of excess cash
Retail sales in Australia rose +0.9% m/m in May, after the market expected +0.4% m/m. All major categories of Aussie retail sales, except clothing & footwear, rose in May.
Las Vegas strip occupancy is getting very close to pre-pandemic levels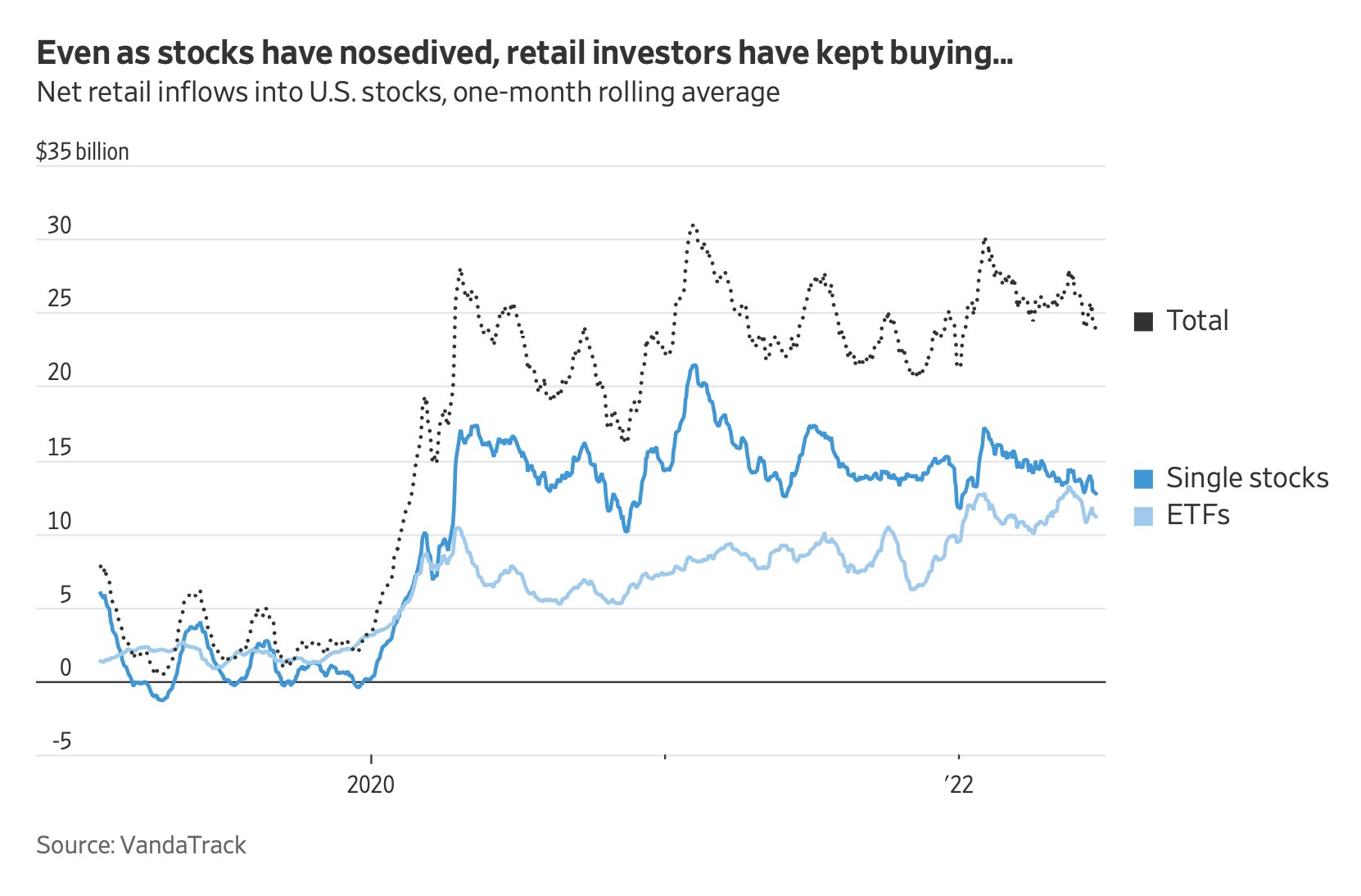 Source: VandaTrack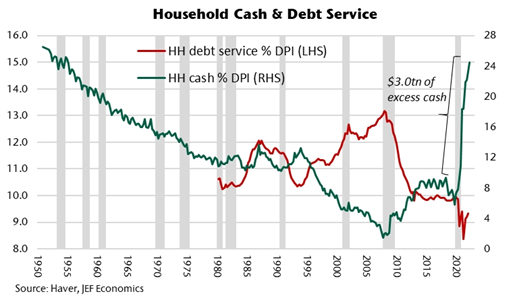 Source: Jefferies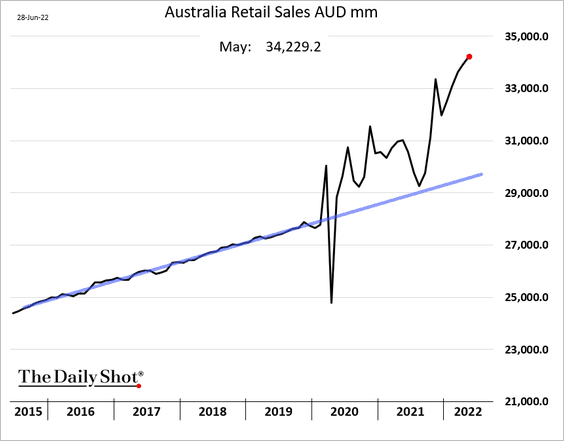 Source: The Daily Shot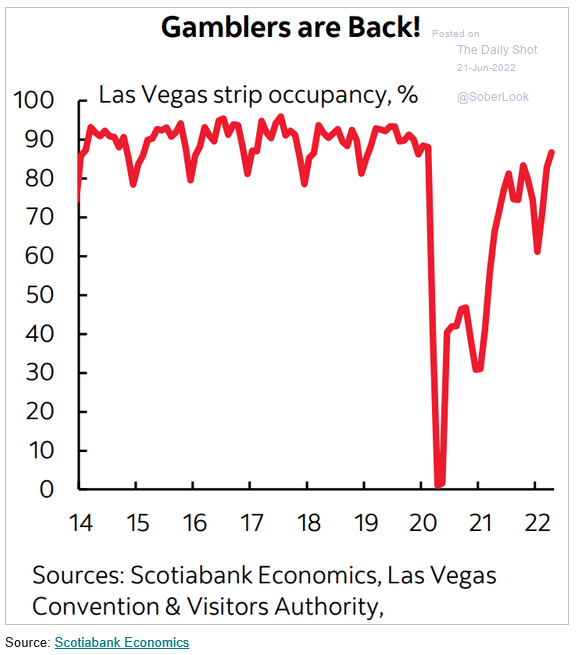 3. Have they seen the light ahead?…
Wall Street analysts are taking bullish views on S&P 500 companies to new extremes. On a scale of 1 to 5, in which 5 is a buy and 1 is a sell, companies in the S&P 500 Index now have an average consensus rating of 4, according to Bloomberg. That's the highest reading since 2002. Typically, we see that when the stock market falls, analysts' projections on the firms they cover decline with it. The opposite is happening now, with the bulk of the jump in analysts' consensus projections happening after the worst days of this year's bear-market rout, according to Jefferies.​​​​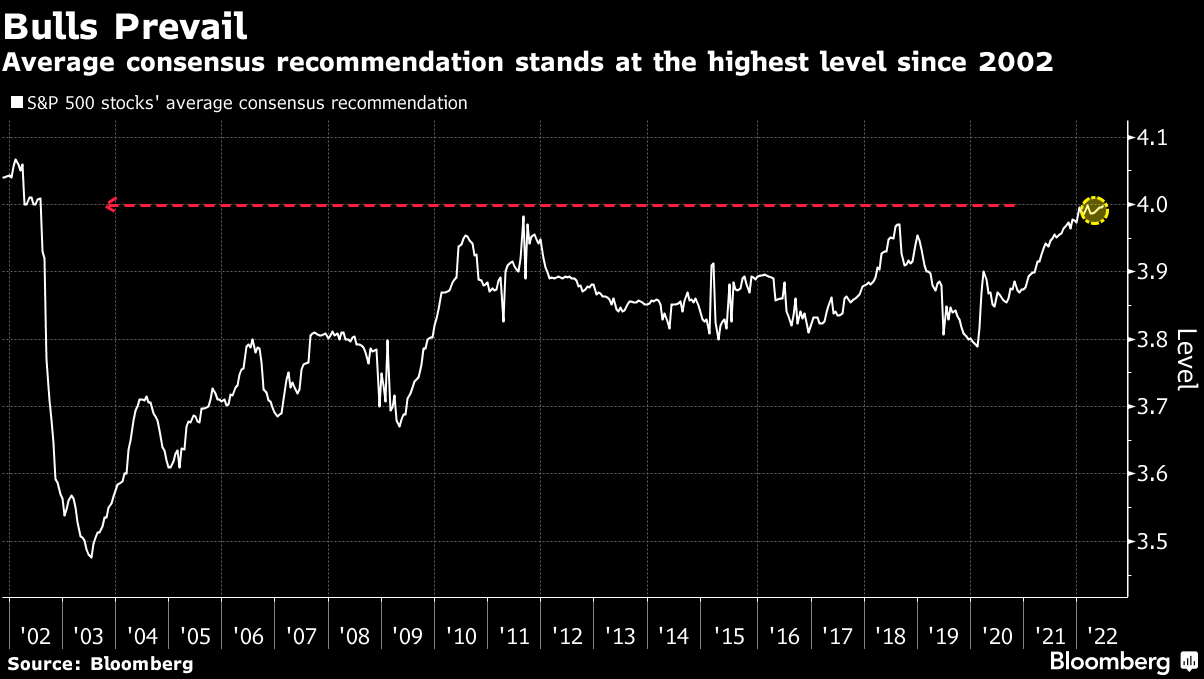 Source: Bloomberg